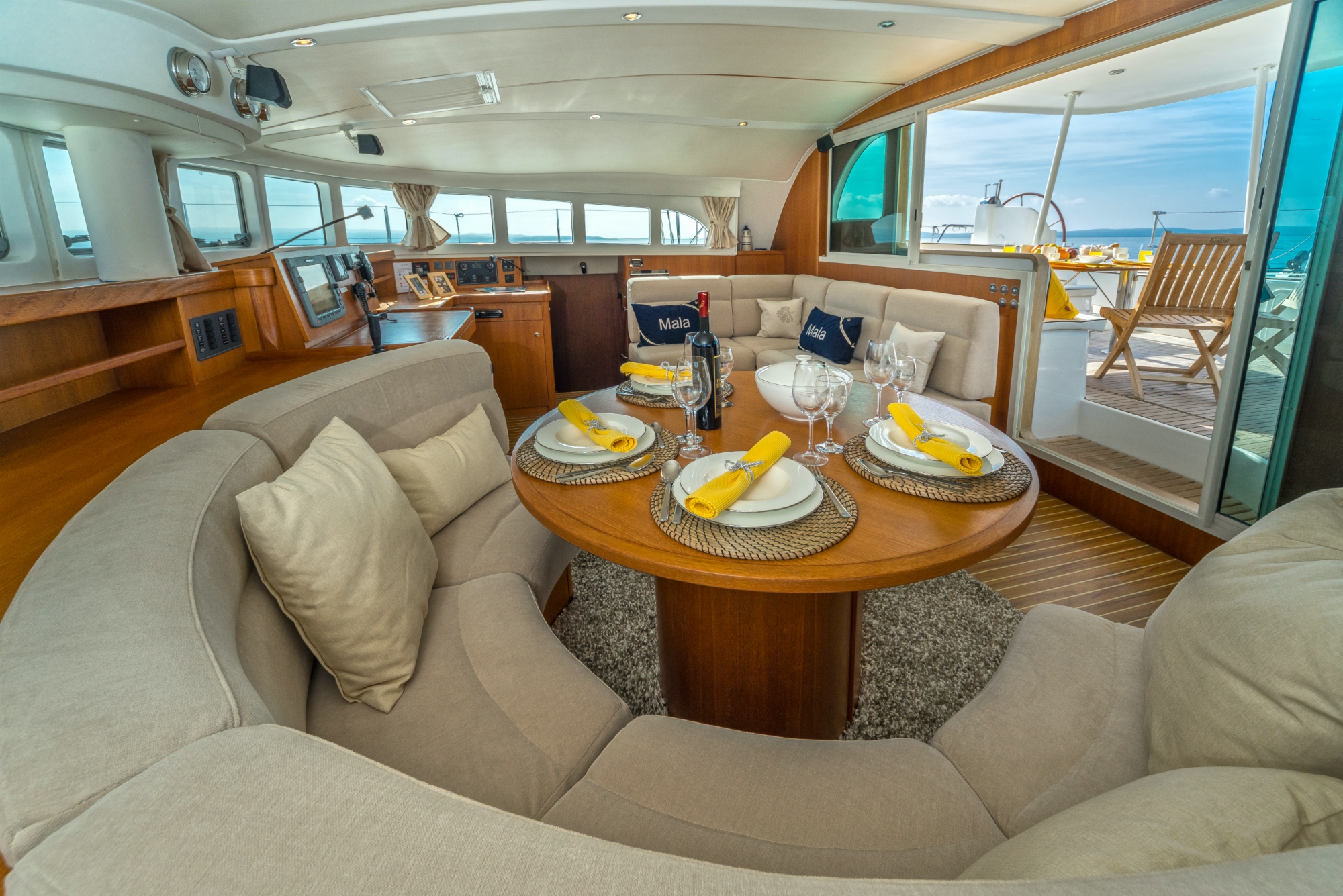 REUPHOLSTERY YACHT INTERIOR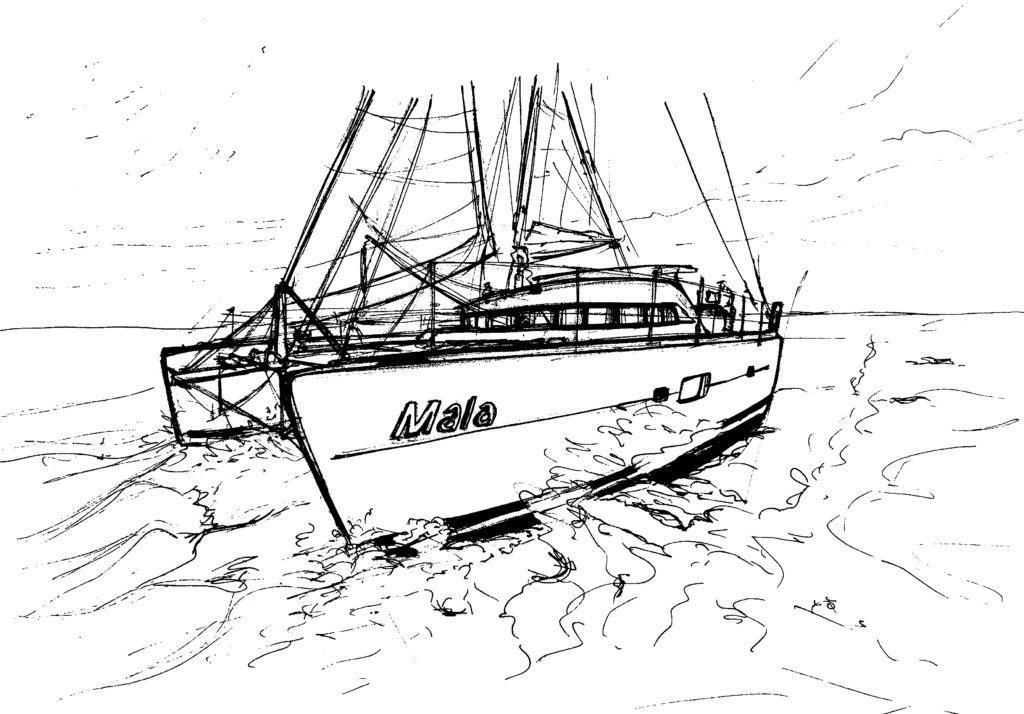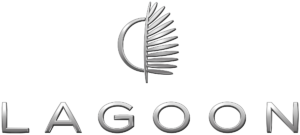 PROJECT: Reupholstery Interior Cushions
Lagoon name: LAGOON 570 – Mala
Length: 17,06 m
Main goal: To distinguish Lagoon 570 from other Lagoon catamarans and personalise MALA to make it a stylish comfort zone.
Duration: 30 days
Frey participants: Vanja & Matija (Design), Nerko & Ante (Production & Assembly)
Materials used: Aquaclean® & Sunbrella Cushions®
Location: Marina ACI, Split, Croatia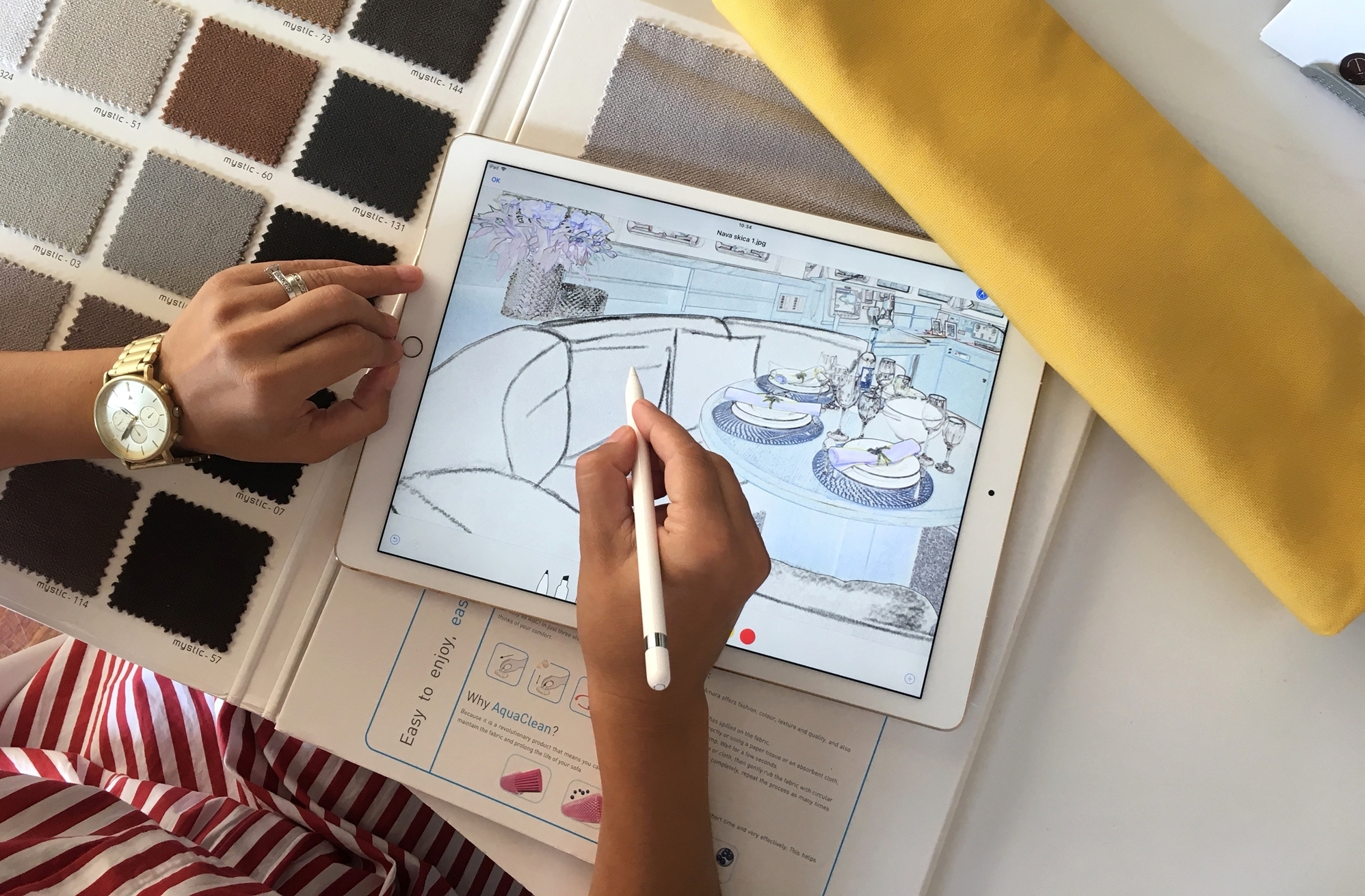 Adding Style. A Frey Visual Concept Is Just The Beginning.
Our aim was to achieve an eye-appealing and functional design.
The entire interior had to look luxurious and elegant compared to the previous look. The previous blue colour looked faded giving it an 'old' look. We came up with a completely new look for the interior right from the very start with our Frey Visual Concept. We were able to show the yacht owners the future look of their yachts interior through initial sketches.
Fabric Selection Is The Key
Aquaclean® – for those who love a clean look.
For a simple, easy to maintain, refreshing and luxurious look to the catamaran we have advised the owners to choose fabric in a ivory shade from the Aquaclean® fabric manufacturer. They have the technology that enables the easy cleaning of stains with water only which is the ideal choice when it comes to charter boat cushions.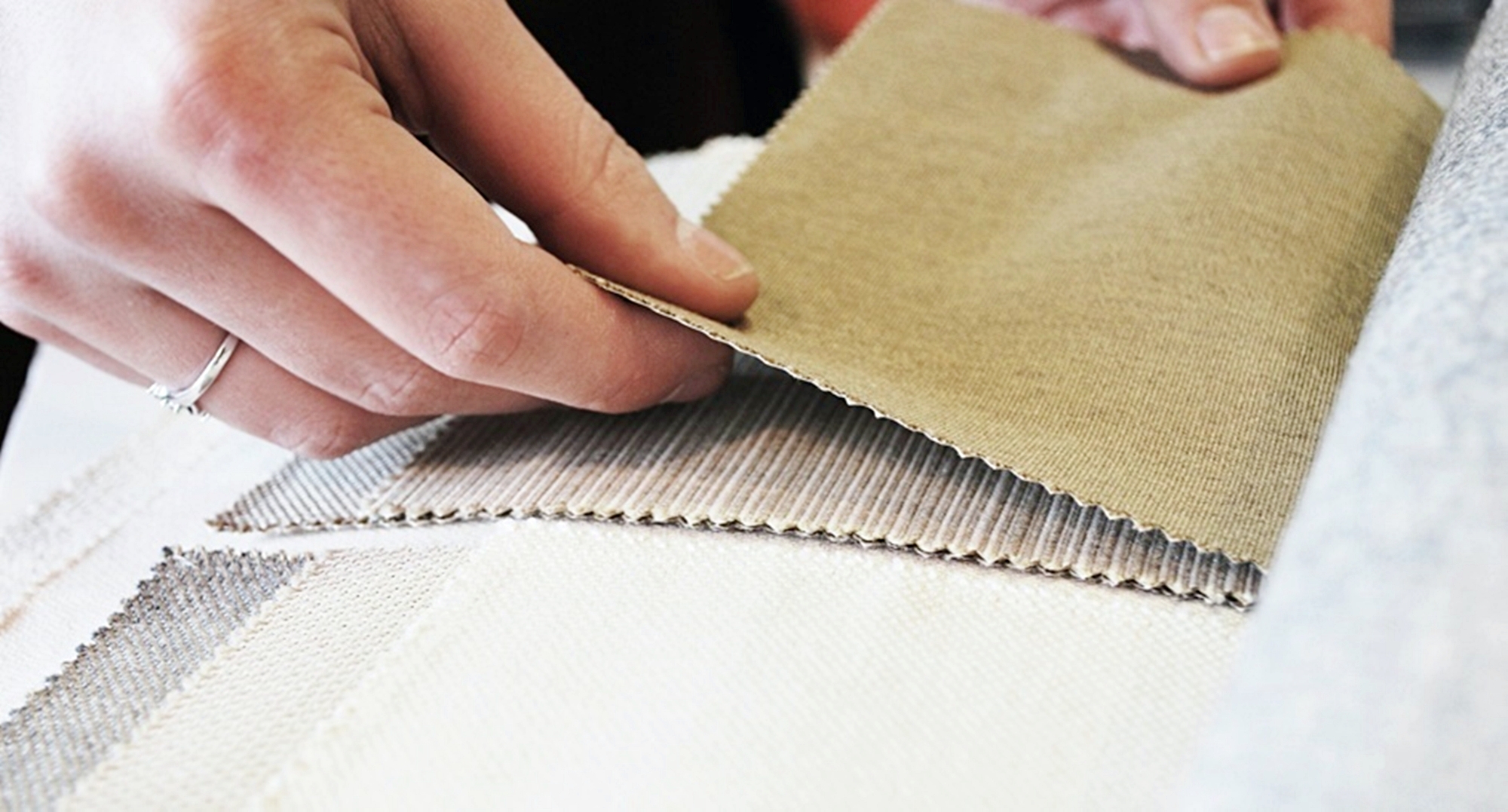 Yacht Ambience
With a complete choice of colours and unique elements we brought elegance into the
Lagoons interior.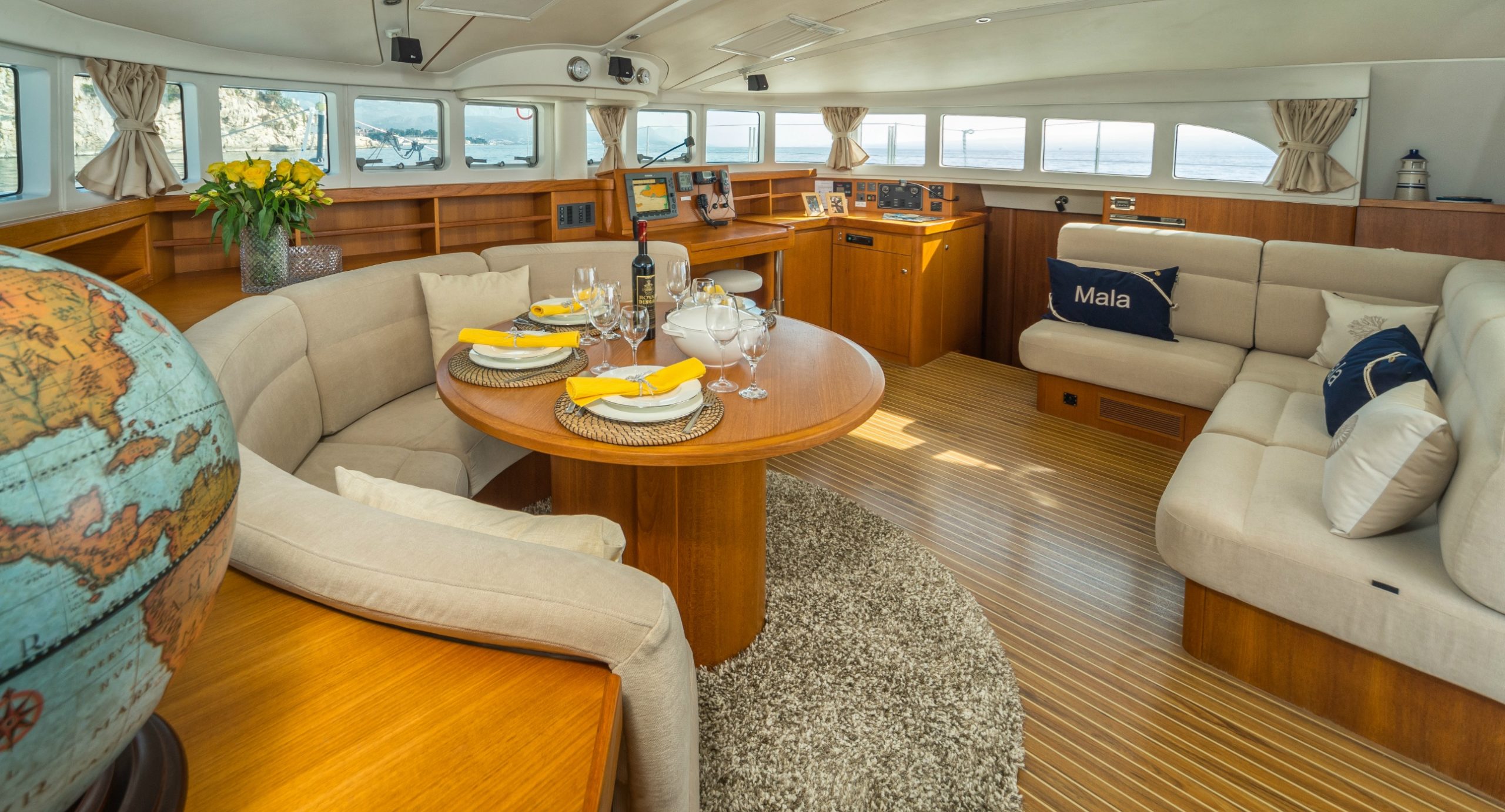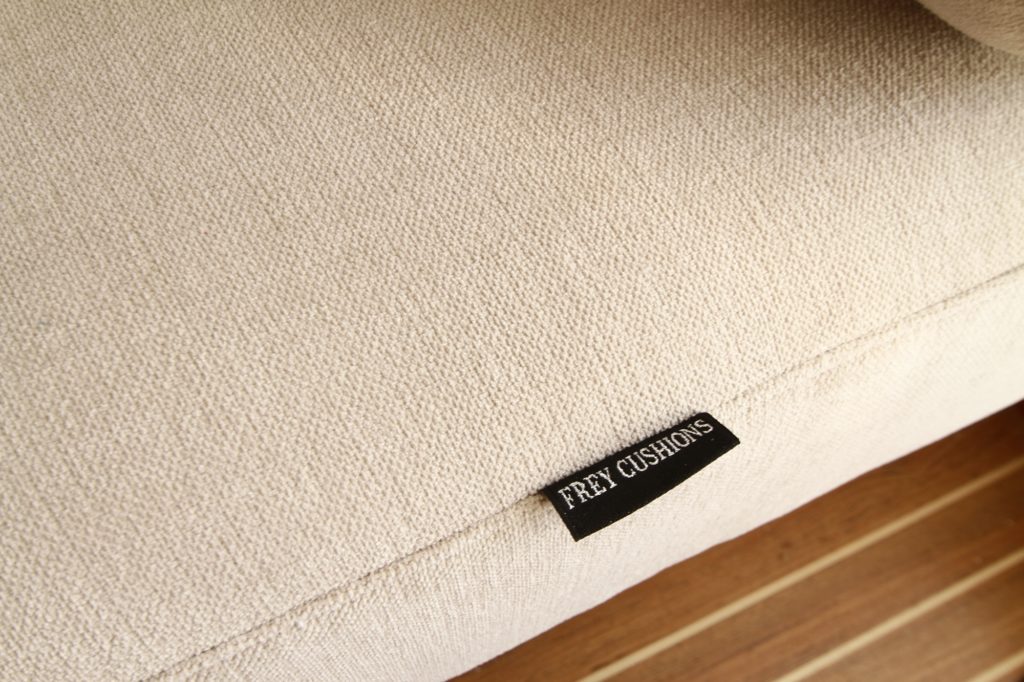 Neutral Textile Tones For Yacht Interior Upholstery
Fabric tones from our Sunbrella Cushion® range have been perfectly matched with teak wood shades that prevail in the interior.
The colour effect
A Touch Of Satin
We have co-ordinated the curtain colours with the boat cushion colours.
We chose Sunbrella® Satin fabric that has a gentle shine effect. Our FREY team designed
them in several segments for practical use and to be more aesthetically attractive. To achieve a special look for the curtains, we added innovative details in the form of nautical buttons.
Fabric Selection Curtains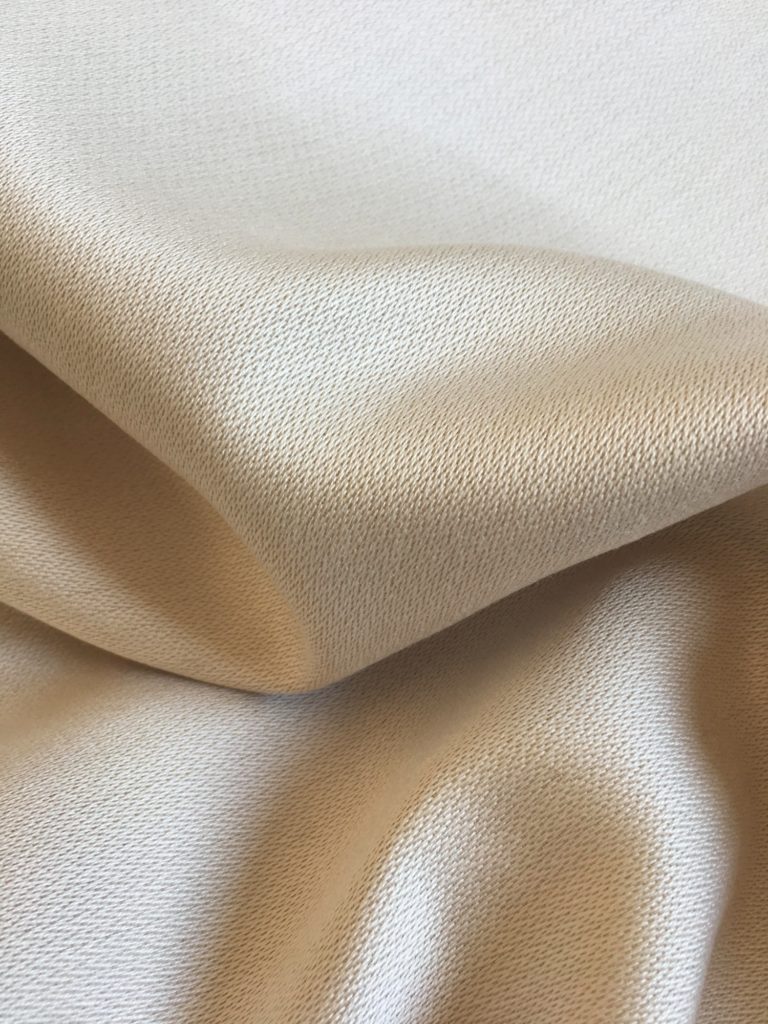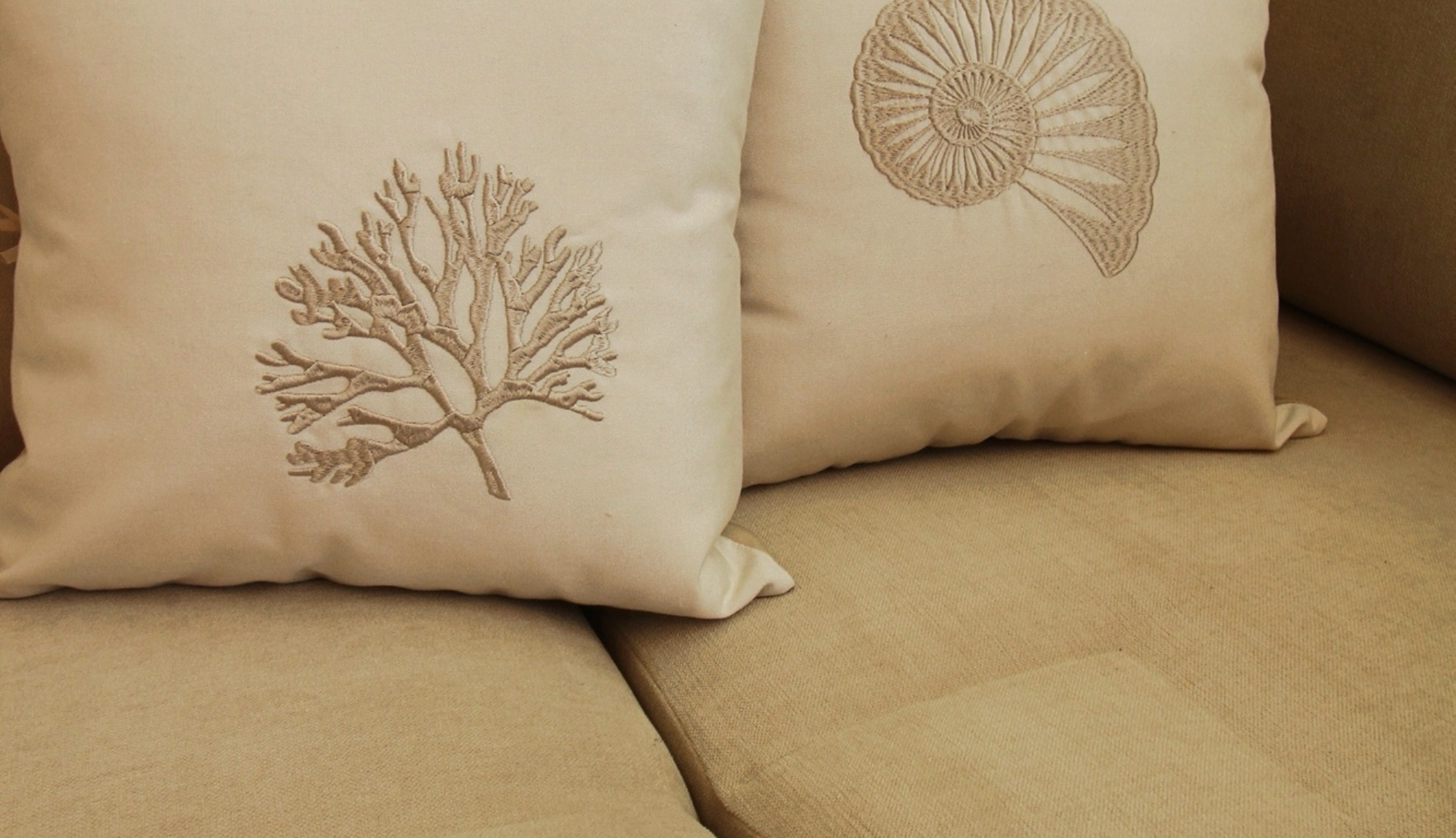 Individualised Embroidery
We also designed custom luxury pillows and embroidered the Lagoon name 'Mala' and sea motifs which contributed to its personality. The owner wanted original embroidery font for pillows, but the design was left to us. Pillows with decorative rope, sea motifs and yacht name are perfect combination for catamaran Mala.
We were inspired with our favourite collection, the Navy Admiral, during the creation process for Mala pillows.
The simple and elegant design in navy blue colour fits perfectly with the beautiful teak that prevails in the interior.
Inspiration – Navy Admiral Collection
Distinctive Tableware
How about this effective FREY detail. Customised tablecloths with matching napkins adding a graceful touch to your dining area.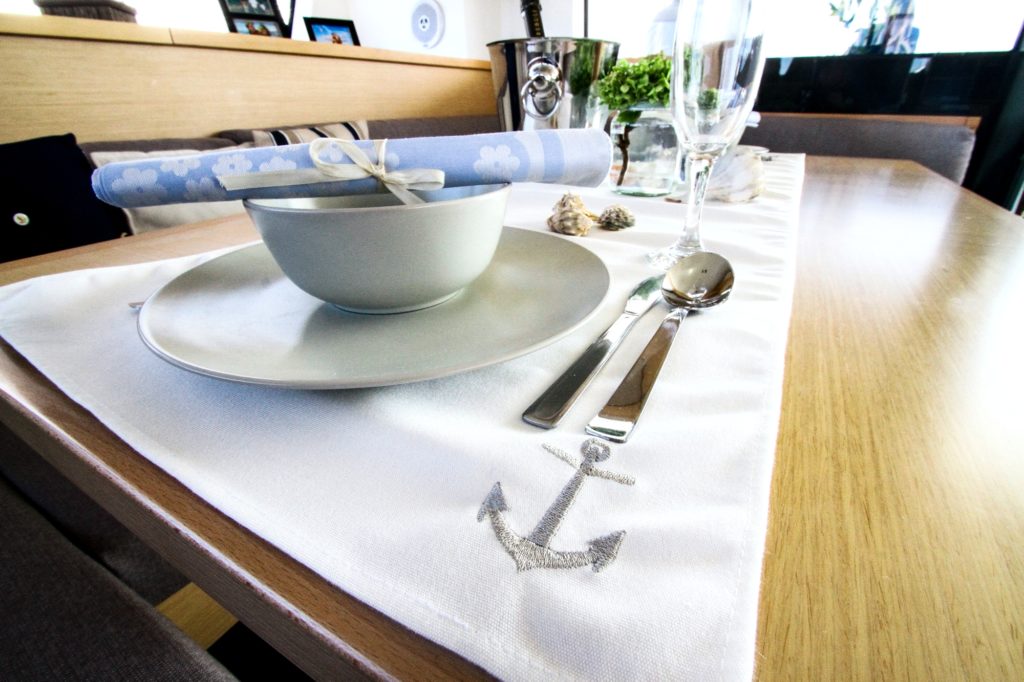 And Now, Stylish Mala Is Ready For Sailing Around The World!