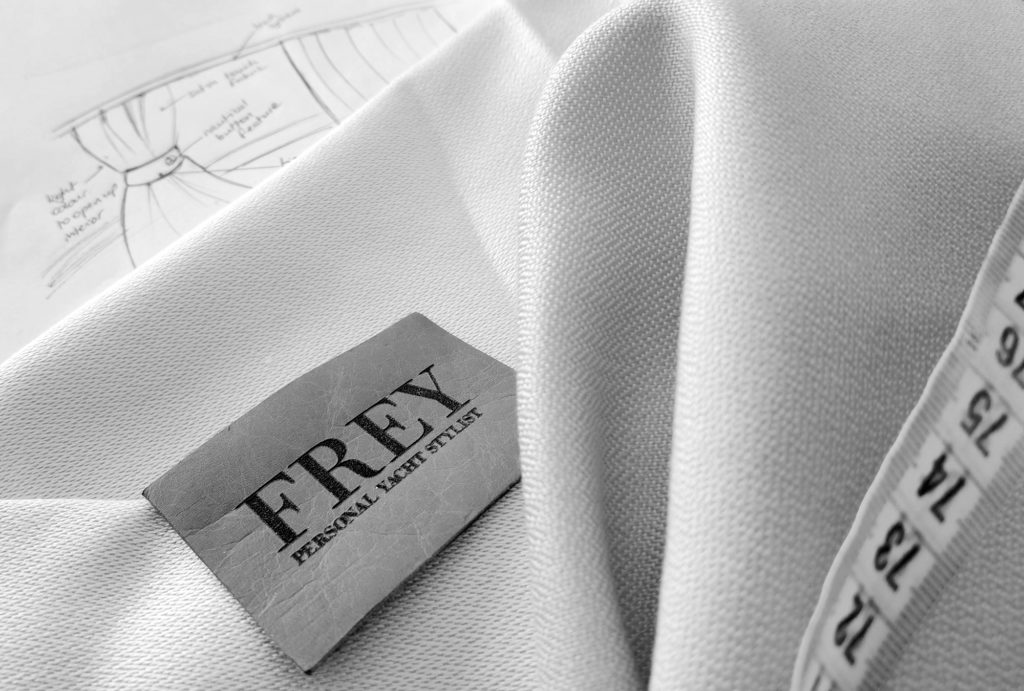 Bespoke Yacht Interior Curtains
Since aesthetics are important, your yacht curtains should also protect your yacht interior from constant sun exposure, heating and give you privacy.
Our team can design and handcraft your yacht curtains and install a complete aluminium rail track system.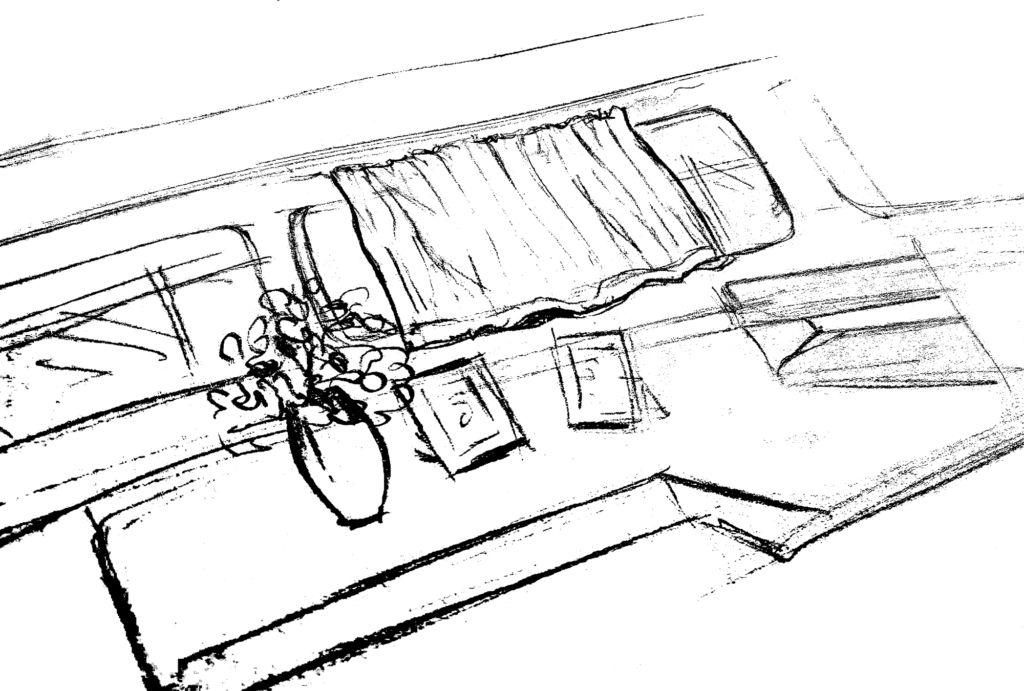 Choose Your Yacht Curtain Style

Your yacht interior curtains should
reflect shades and textures of other textiles in your yacht interior, usually with the yacht upholstery and wood furnishings you have.
Set Your Tone
Choose a balance of light and shade in your yacht interior. If you want a timeless look and 'open' feel, the best fabric colour for your yacht curtains is white or beige.
These colours are a perfect choice from the range of pastel shades.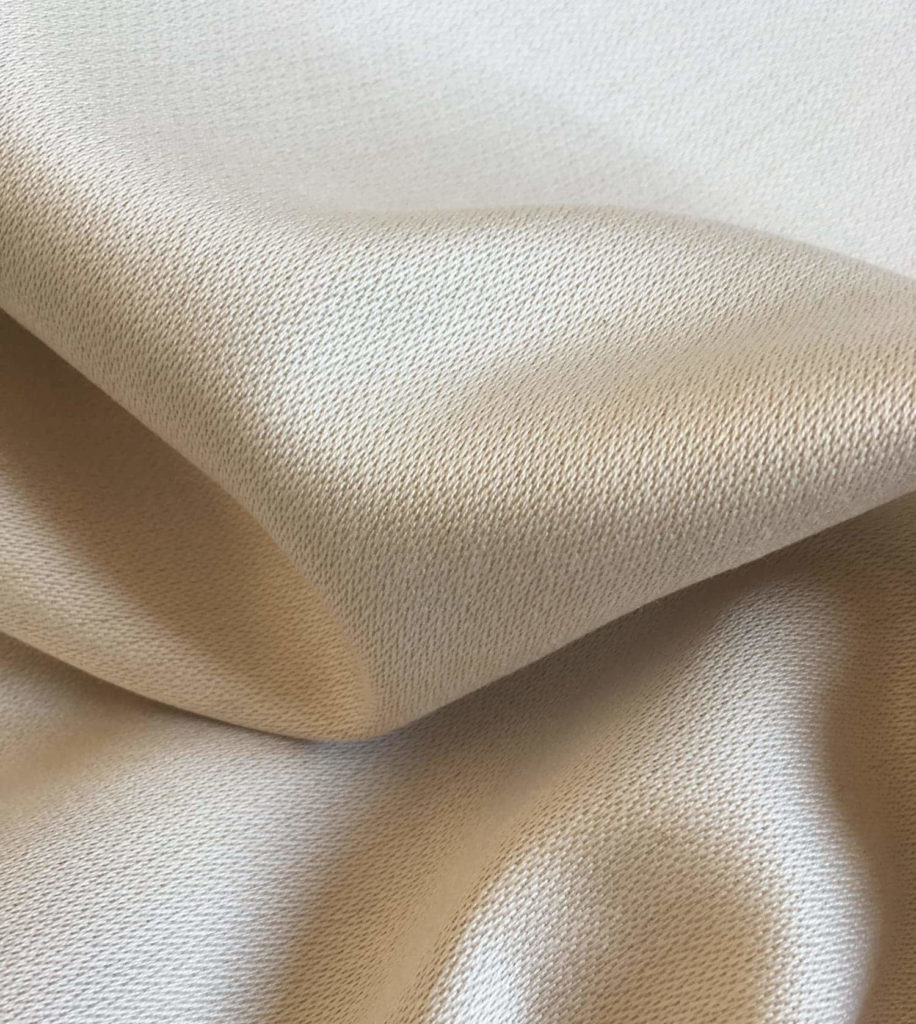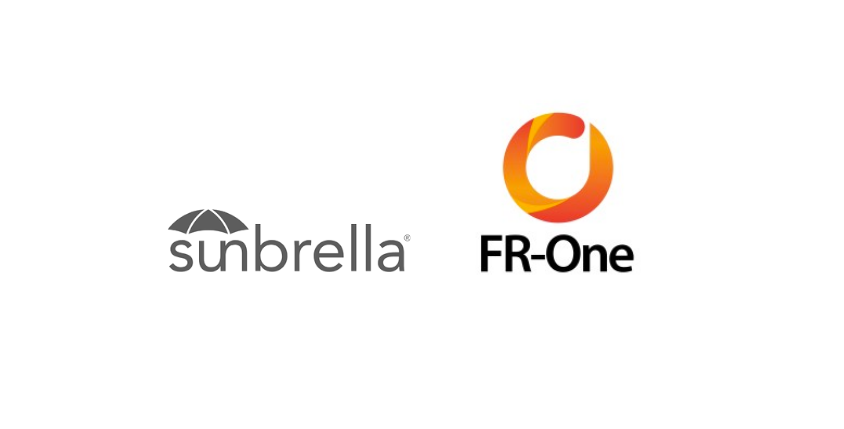 Durable Curtains
For Many Years
We use Sunbrella® and FR-One® fabrics for manufacturing curtains for windows.
These fabrics are UV protected and stain resistant, durable and flame retardant, so you will have no worries for many years.
They come in a wide variety of choice fabrics such as Natte, Velum etc.
UV / water repellent
& flame retardant fabrics.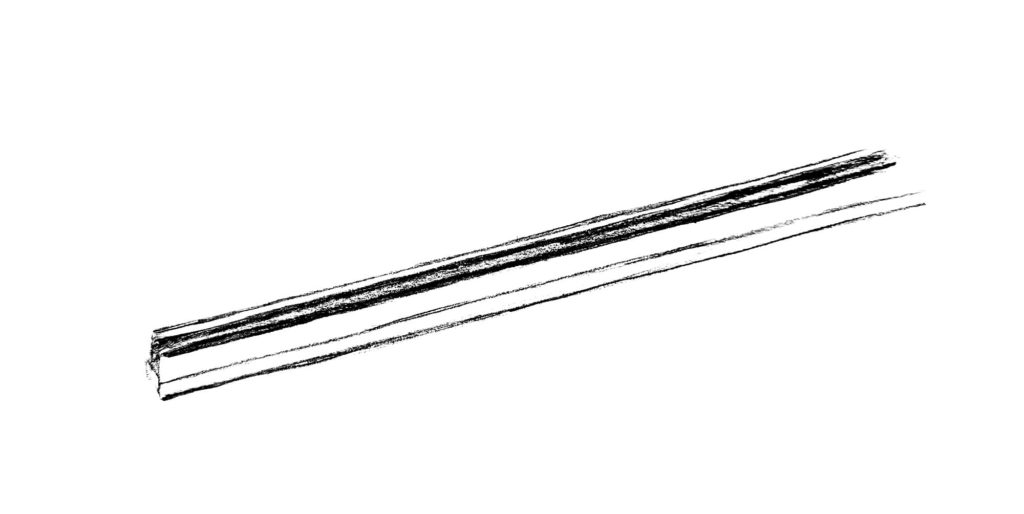 Aluminium Track – The Ultimate Option For Your Yacht Curtain System
The best solution for your yacht curtain track system. Because of water and sailing conditions they will never corrode.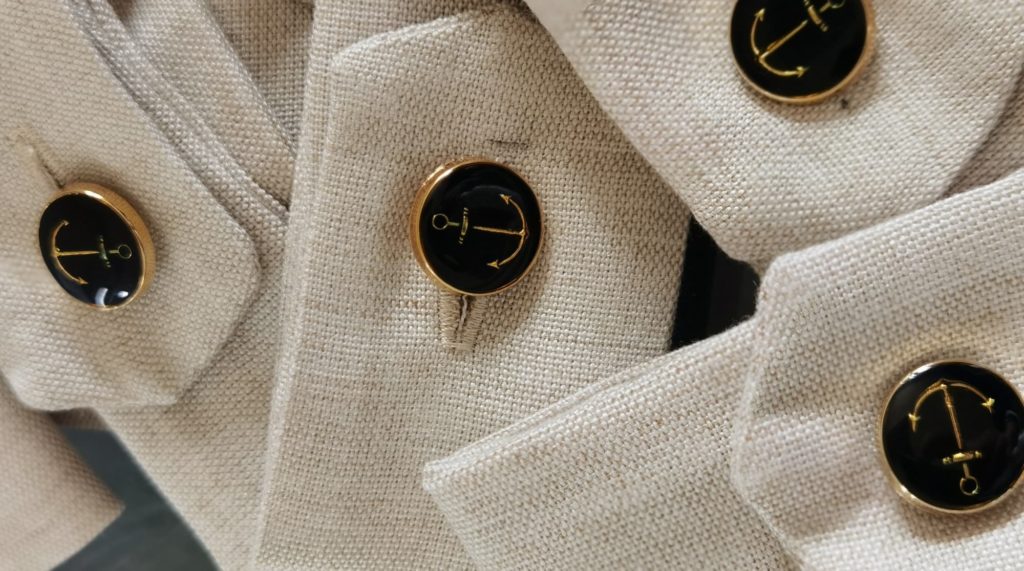 Personalise Your
Curtain Holders
We always like to stylise your yacht upholstery in an authentic way.
To achieve a special look in your yacht interior you can choose unique nautical buttons in gold or silver colour.
Lets talk about your curtains