TORNADO 38 power boat
The idea for refitting the Tornado 38 was born when two good friends; naval architect Ivan Filipović and owner Dujo Marić decided to arrange Frey for this interesting project. This almost old timer boat needed to be refit into a modern and stylish power speed boat for private tours on Hvar.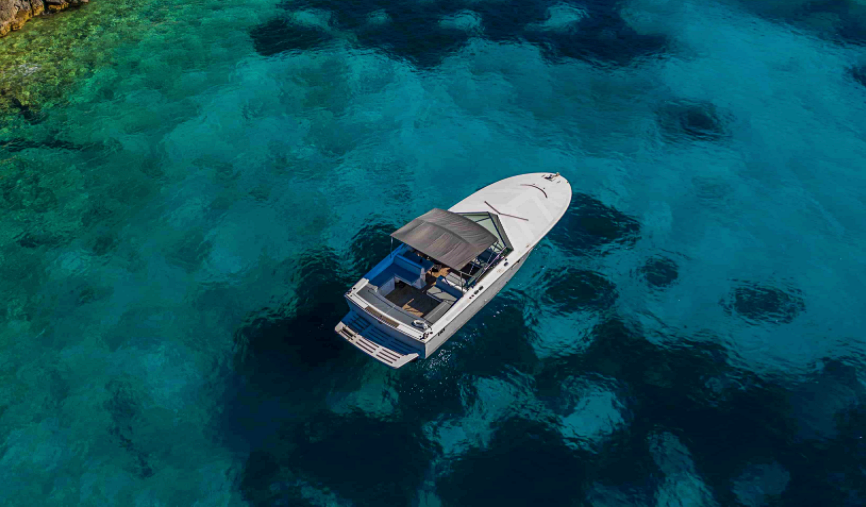 Sunbathing cushion in the shape of a compass rose
Even Bond would love this! The biggest challenge was to craft this really stylish and modern cushion which was made from the original idea of naval architect Ivan Filipović. But we did it!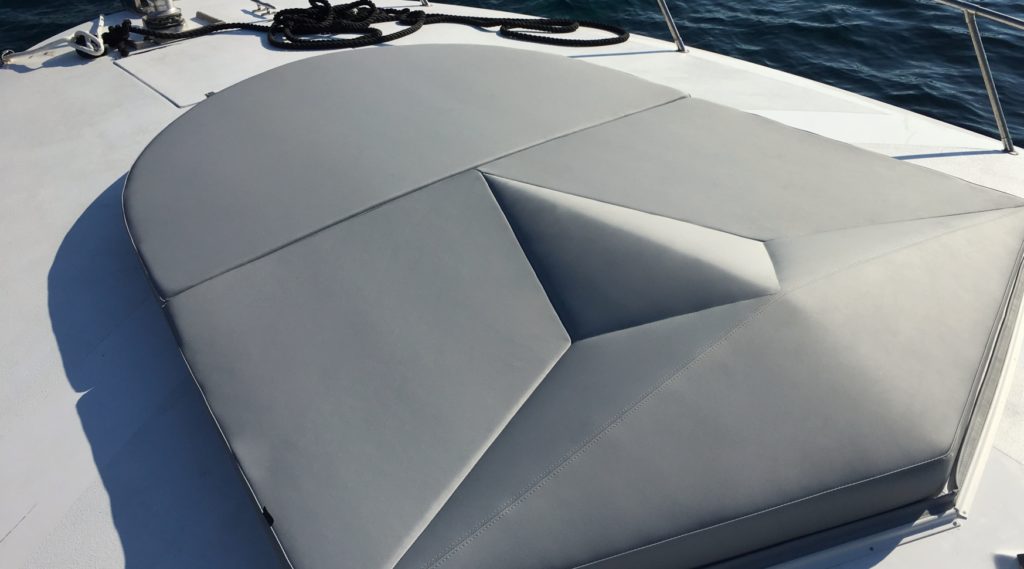 Shade for sailing in Hvar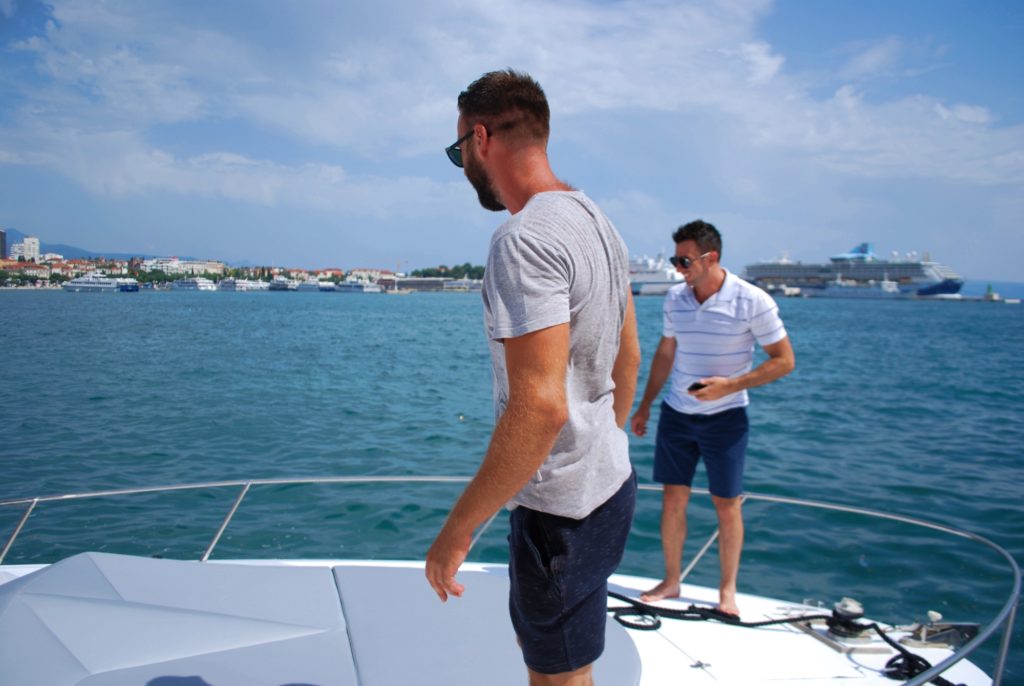 While Ivan and Dujo checked out the new sunbed, our Frey team installed the cushions.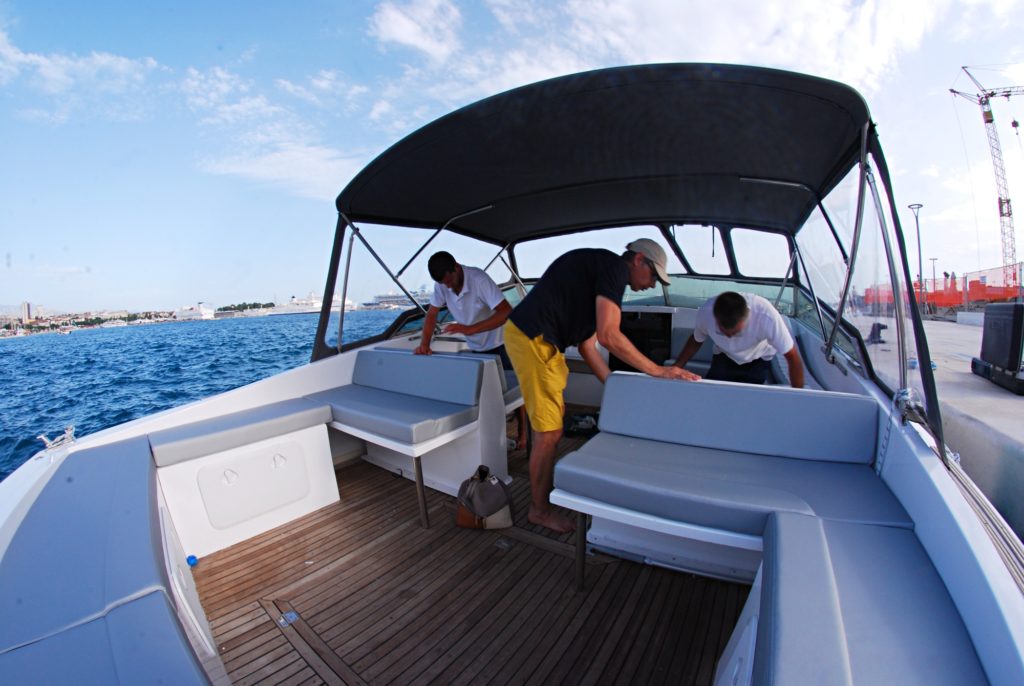 For those who don't like sunbathing much
A bimini top in a grey colour is an excellent combination with the white. The performance of this bimini was made to cover the large area of the cockpit. Perfect for those who love to be in the shade.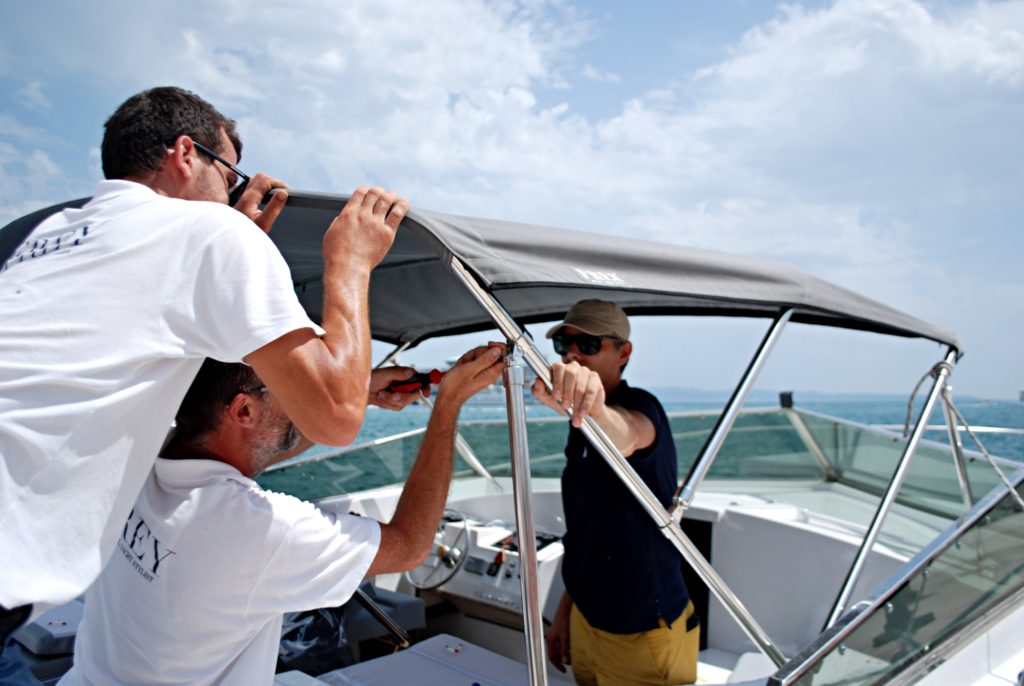 Ready for new adventures in the new Tornado
Relax and sink back into the stylish and comfortable seating manufactured by FREY. A perfect combination for exploring the beautiful scenic views along the Adriatic in good company.
Such a comfortable and breathtaking experience that you won't want to come back to shore!
Become part of the adventure through our little gallery of Tornado events!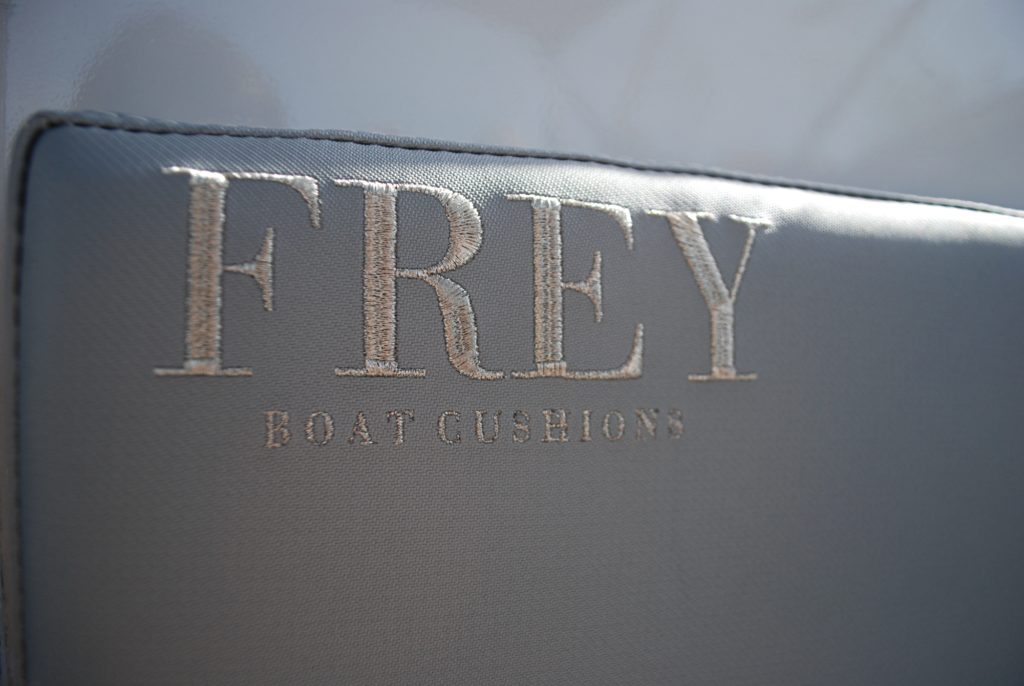 Go Back