When the owner of San Nicola, a glorious Bavaria 55 Cruiser, arrived at our office with his child and said: "I need to make this sailing boat the very best for my little princess", the whole Frey team took the mission very seriously and placed it as top priority. The mission was to create the safest and most comfortable place where the little princess and her friends would enjoy their Summer holidays.
Bimini & Sprayhood with high UV Protection
As we mentioned many times before, the Sun is very dangerous on the Adriatic Coast during Summer, especially for children. Therefore, it was neccessary to produce a bimini top of the best quality material. There was no other choice than to choose Sunbrella fabrics – a fabric that provides UV protection and can stand temperatures up to 70 degrees.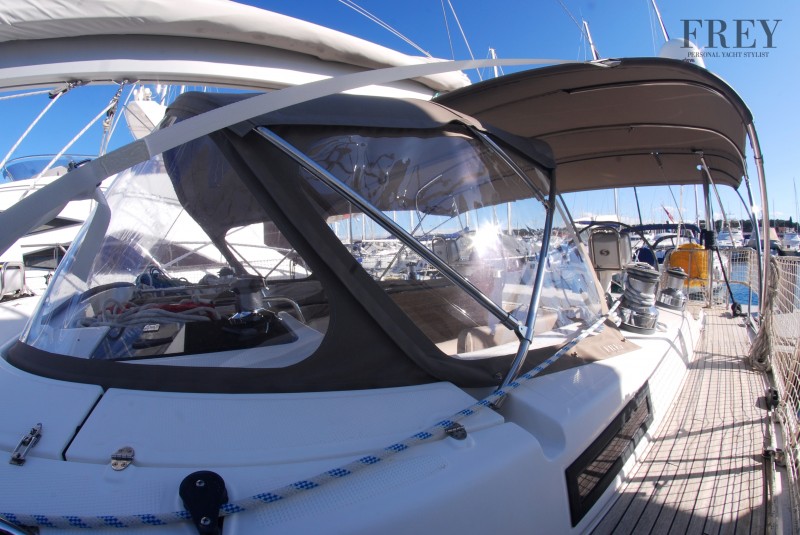 As we chose a beige colour for the Bimini top to match the teak deck, it was logical to also choose the same colour for the sprayhood, for which we used Spradling Vinyl (which is also resistant to various weather conditions) for the handrail.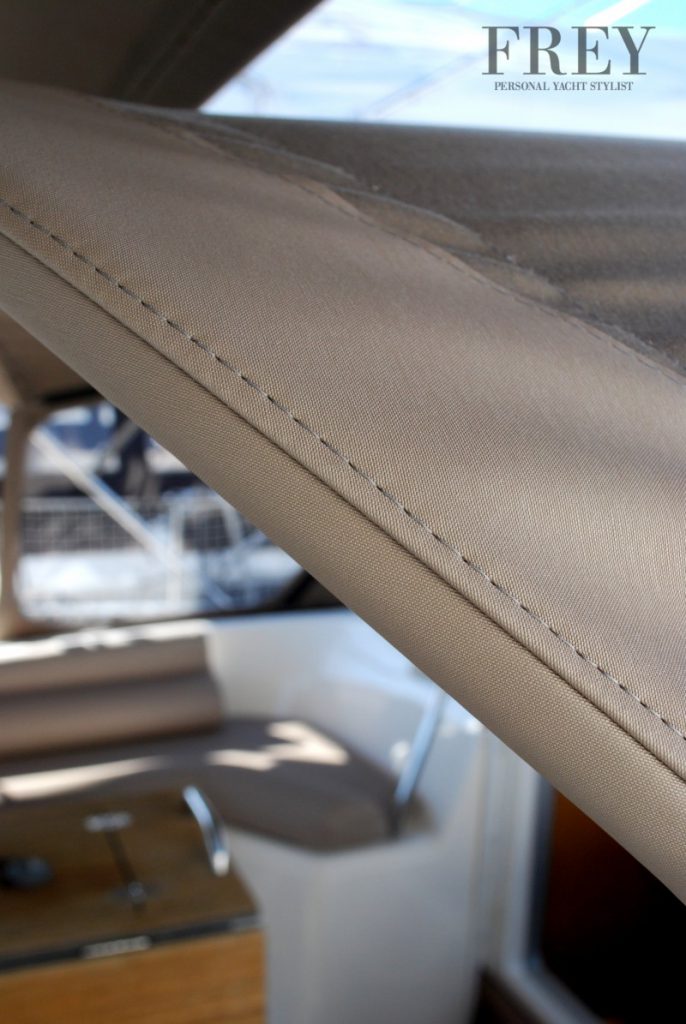 Cockpit Cushions Challenge

The next challenge was the cockpit cushions. We wanted to make them as comfortable as possible when the kids sit on them, but also aesthetically apealling. To do that we had to make cushions that precisely follow the lines of the boat. Challenge accepted… and challenge complete! 🙂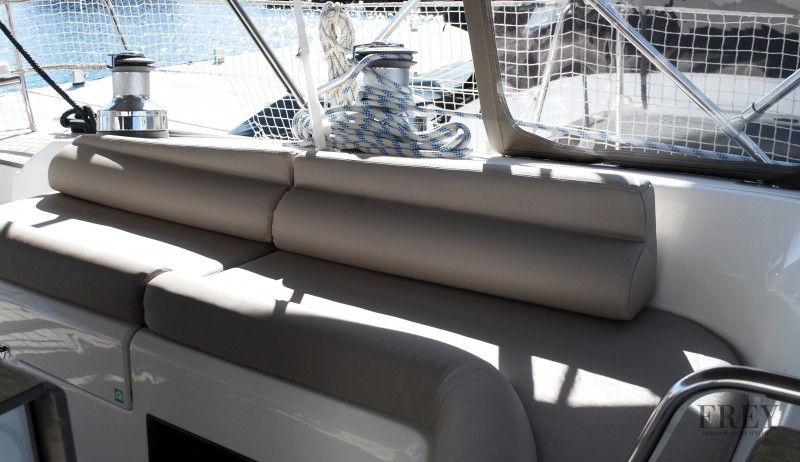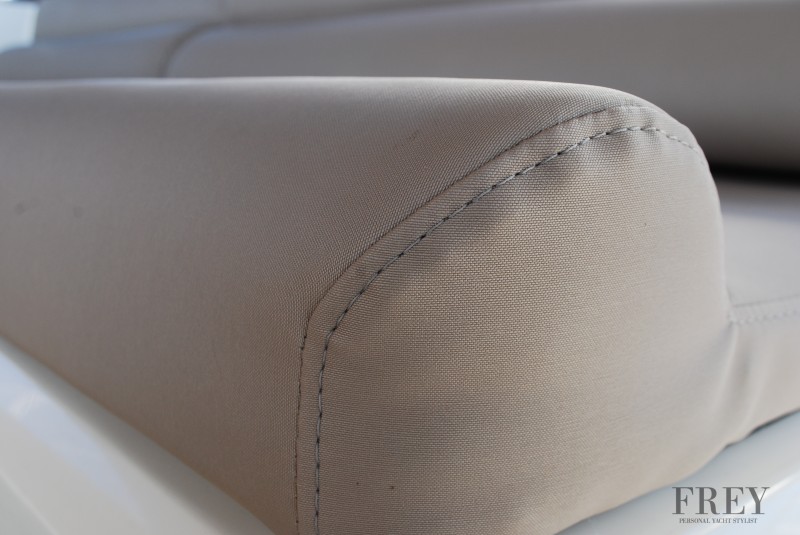 Surprise for The Little Princess
When it was time, we brought the little princess to the sailing boat. We made a huge surprise. Her reaction was priceless when she saw the new bimini, sprayhood and cushions and that meant the world to us.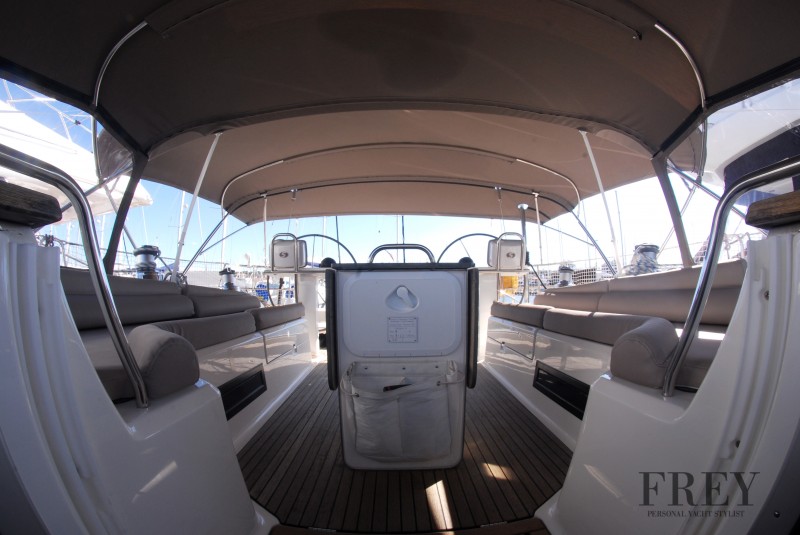 A little something for yacht decor and napping
Of course, we couldn't leave such a boat without a touch of personality so we made customized Frey luxury pillows embroidering the name "San Nicola". They're perfect for yacht decor, and more important, because of their softness, suitable for kid's naps after a long day of sailing and swimming 🙂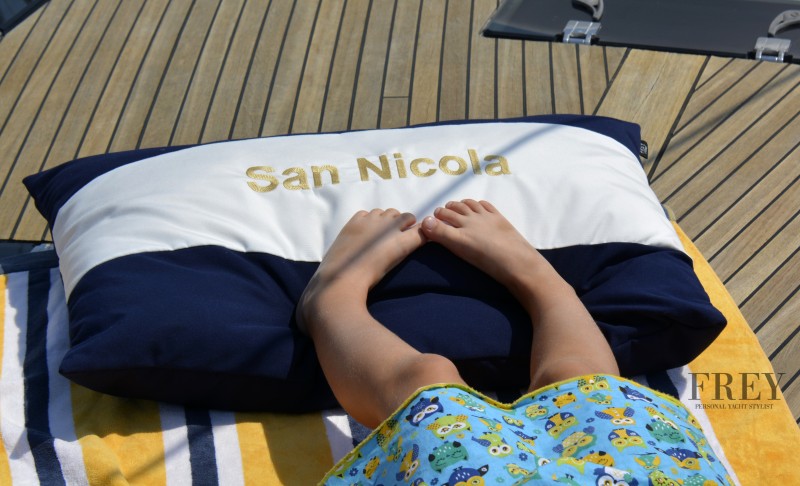 Click here to find out more about Frey Luxury Pillows and the decorating process on San Nicola, and you yourself just might get inspired…
Go Back