Bimini Top & Sprayhood For Beneteau Oceanis 45
To introduce you to the story – we were contacted by a charter group "Simple Sail" to manufacture a bimini top and a sprayhood for their sailing boat Beneteau Oceanis 45, located in ACI Marina "Veljko Barbieri" in Slano. They needed the products to be made and installed as soon as possible as the sailing season was nearing. We were certainly up for the challenge 😉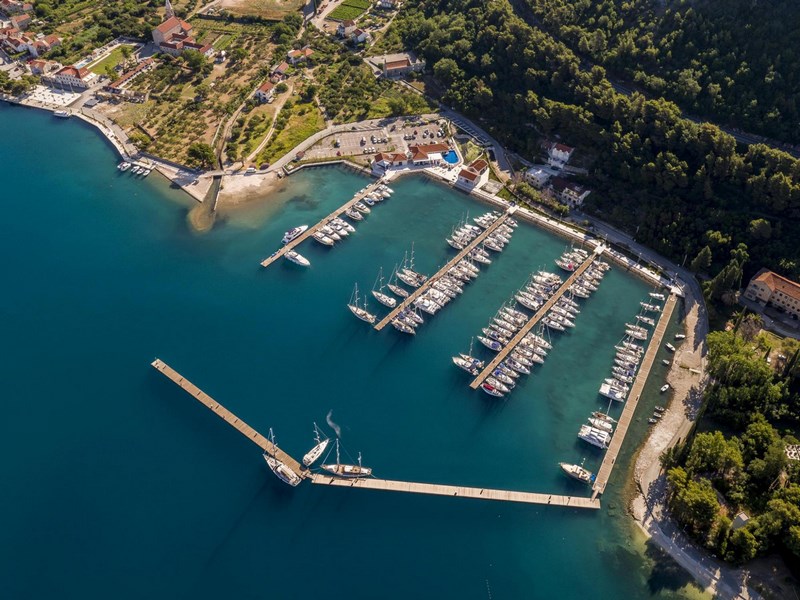 3 Trips – Measurement, Templates & Installation
After the first two trips to Slano where the boys took the meausrements on the Beneteau Oceanis 45 and made the templates for the job, the third trip was reserved for the actual installation of the bimini top and sprayhood which we manufactured in a short period of time in order to match the deadline of our clients.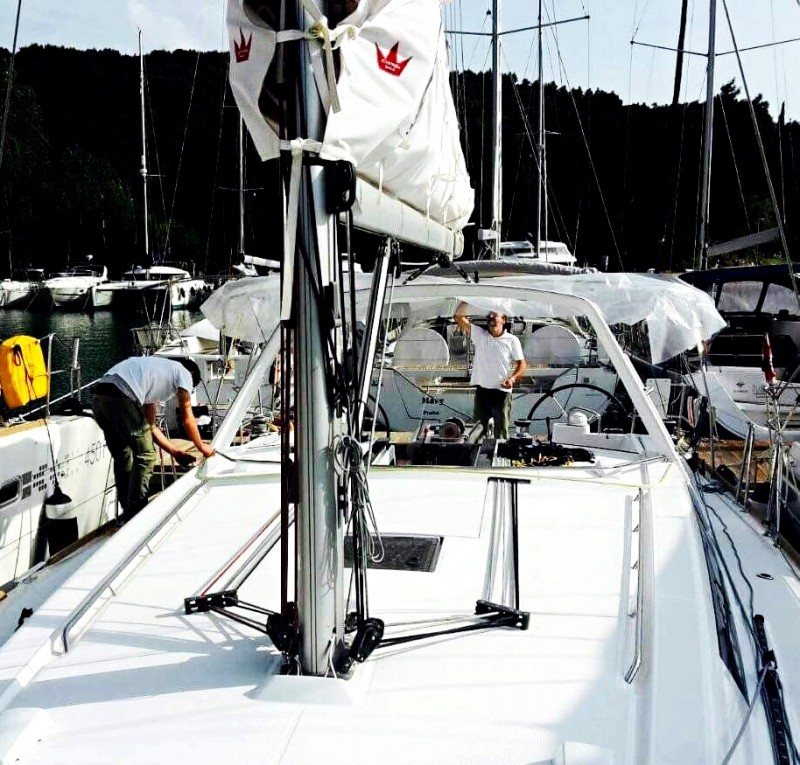 Sunbrella Fabric For Aesthetics & Performance
Like every other project, we took this one with maximum importance, looking out for every detail. The aesthetic appeal, including every curve and every stitch, had our fullest attention. The beige Sunbrella acrylic fabric, that we used for both the bimini top and sprayhood, ensured high-quality performance, such as UV protection, fade resistance and water repellency.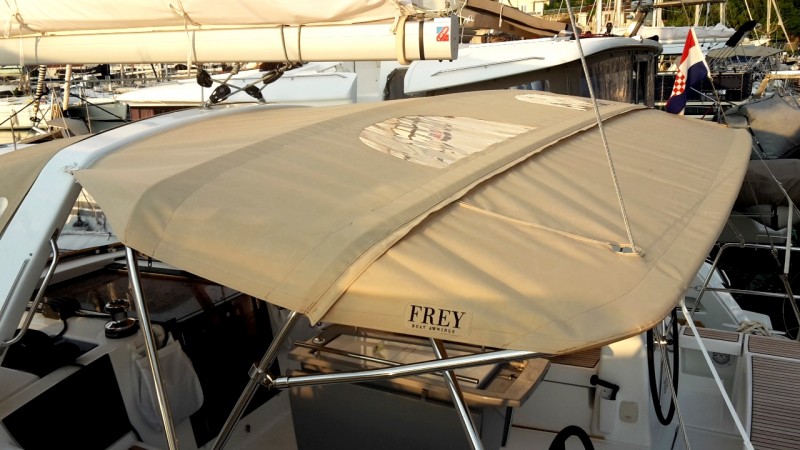 Happy Sailing On Oceanis 45
As you can assume, the cooperation with 'Simple Sail' and their lovely personnel was an absolute pleasure. Both sides were happy with the final result. Frey wishes happy sailing to the future passengers of this Beneteau Oceanis 45 sailing boat 😀
Go Back