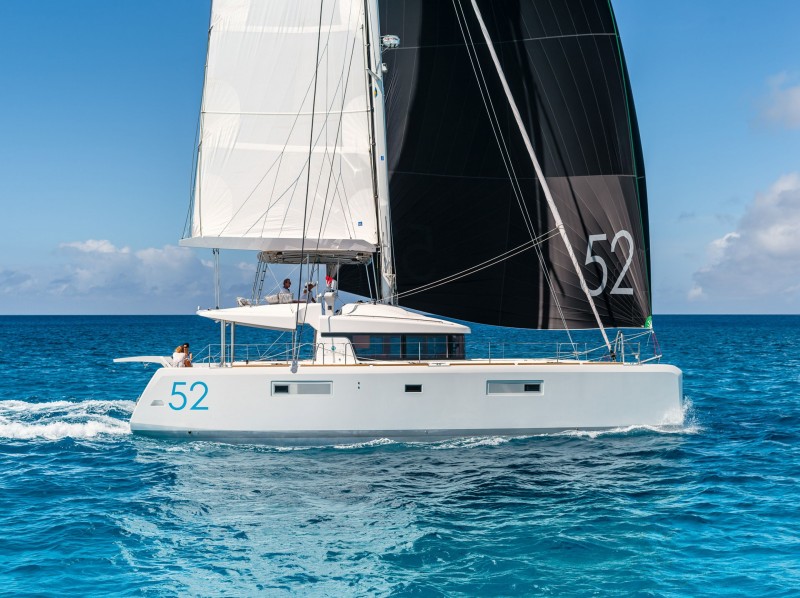 The idea – to give Lagoon 52 some personality
Our idea was to give the impressive Catamaran some personality. We wanted people to know about this yacht, for them to talk about their experience on the yacht as passengers and to spread the word around to their family and friends, to potential passengers. We wanted this Lagoon 52 to "justify its name" – The Adriatic Star, and to be known by it.
To achieve that, a complete "makeover" of the exterior cockpit area was necessary. Straight away we had a vision that it was a must to use turquoise blue and grey tones. One thing lead to another and we had manufactured grey cushions for the cockpit dining seats and deck sunbed.

Luxury pillows for yacht decor
As you can see in the photographs, we used turquoise blue details such as Luxury Pillows from the Royal Ocean Collection for yacht decor to break the neutrality of the grey, also adding beige tones to create a softer transition between the two colours. The embroidered monograms on the pillows give an additional note of personality to The Adriatic Star.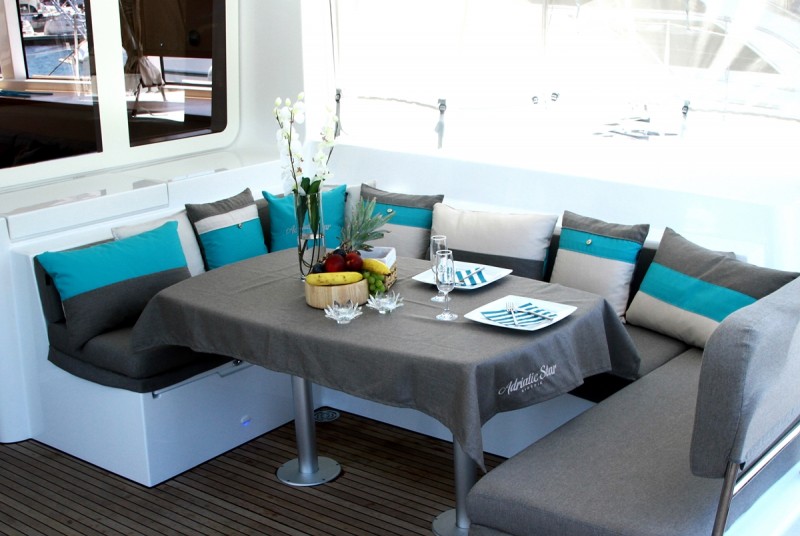 Decorative details create yacht staging
Another great element to impress the future passengers are decorative details. Either than pillows, for a complete luxurious yacht staging of the exterior, other details were implemented such as customized tablecloths and fresh flowers and fruit 🙂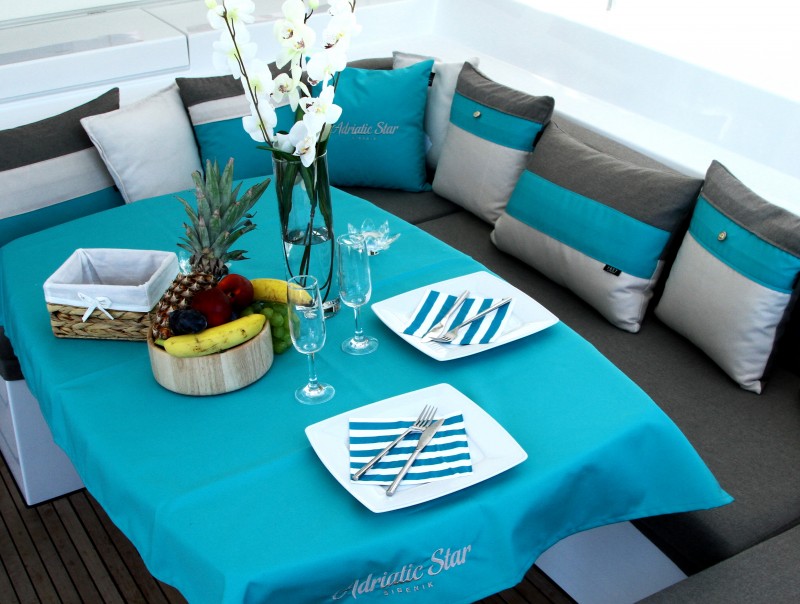 Today, The Adriatic Star experience is a must for every sailing enthusiast. We wanted it to justify its name and it sure did… it's the star of the Adriatic Sea 😉
Go Back