Personalizing Lady A
In this project, personalization of Lady A was key, even for the yacht awning that we made from Sunbrella fabrics. We carefully embroidered the name of the beautiful yacht on the awning, taking care of the tiniest details.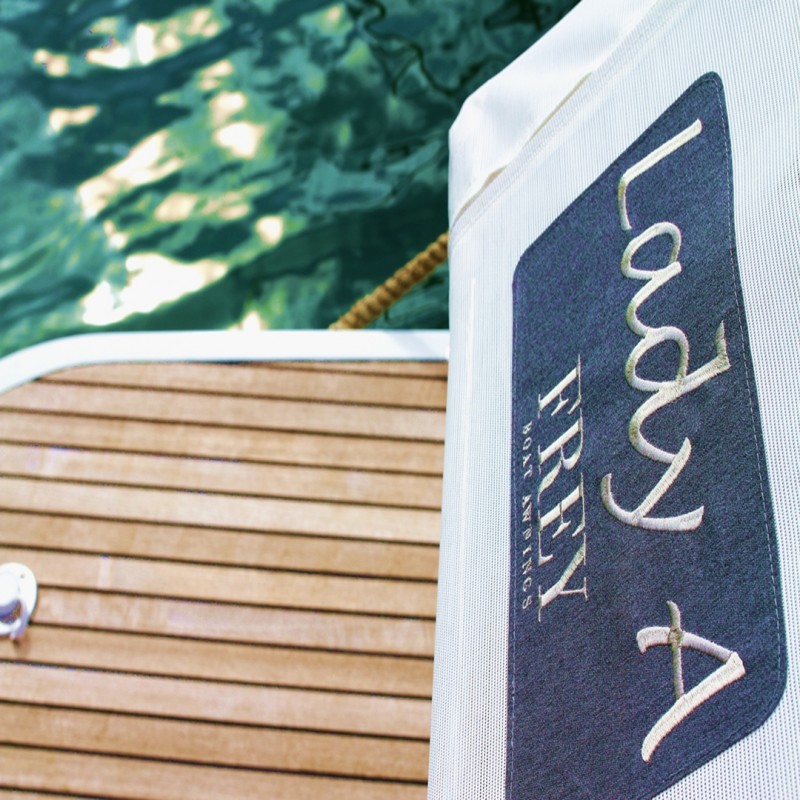 Of course, we also had to think about onboard safety when fastening the awning. Click on the picture below to check out in our previous blog why we chose Perfix fastener system.
Every detail matters
Talking about the tiniest details, we even managed to create and manufacture protective covers for the yacht windscreen wipers. We had to think about everything 🙂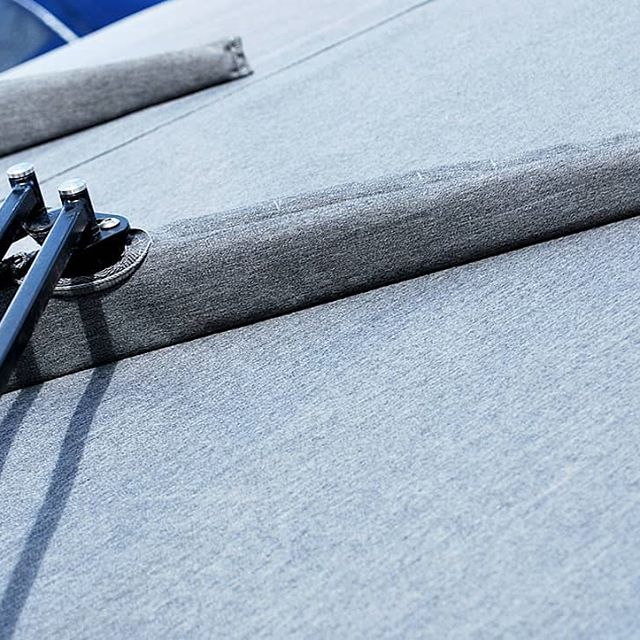 Summer & Winter Yacht shades
And since we were thinking of everything, we used Serge Ferrari '86 mesh, a material perfect for air-ventilating yacht sunshades that provide freshness while sailing during the hottest Summer days. Frey manufactured sunshades guarantee a cooling time for every passenger 😀
We also manufactured winter shades that can be practically stored during Summer in our storage bags, yet another personalized item that Frey has made and embroidered for Lady A.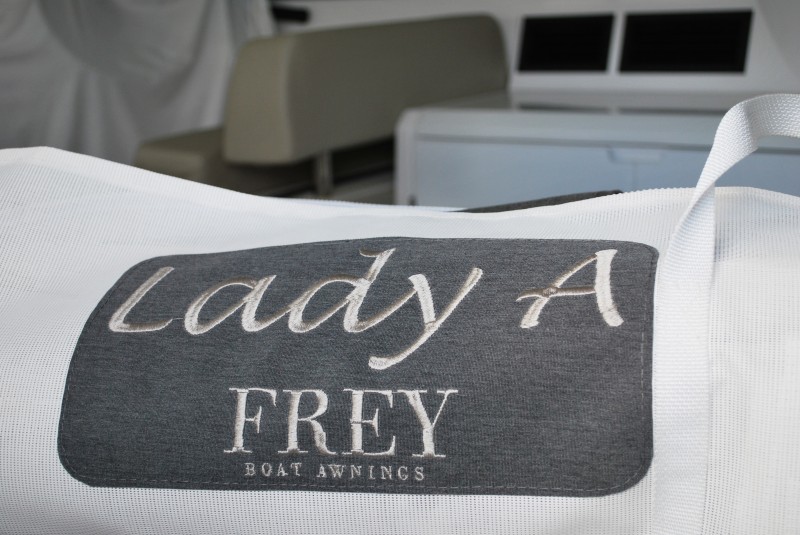 Final touch with yacht staging
Doing these kinds of jobs, we always ask ourselves the same question – what would a luxury yacht be without Frey yacht staging?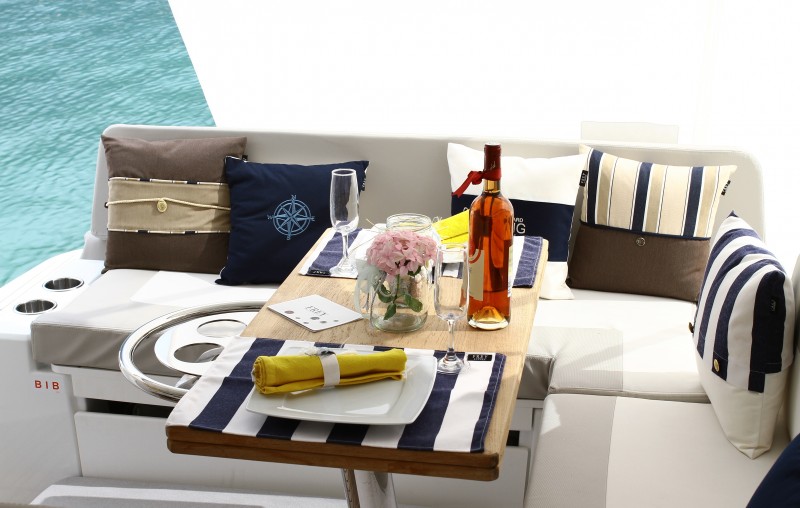 It would be a yacht without the final Frey touch ;). And Frey luxury pillows and custom-made tablecloths sure do always give that needed final touch to any yacht decor, don't they? With this, we finished the complete detailing for the now newly personalized and unique Lady A 😉
Go Back