Turn Your Yacht Dining Or Salon Area Into A Little Piece Of Heaven
Imagine a luxurious yacht that turns heads and makes you feel like royalty. With Marine Leather, your dreams can come true. The perfect solution with handcrafted leather wall panels with embroidered branches, flowers and 3D leather butterflies. These unique pieces are sure to turn any space into something truly special.
P.S. It was a pleasure to meet Guido and the team from Marine Leather.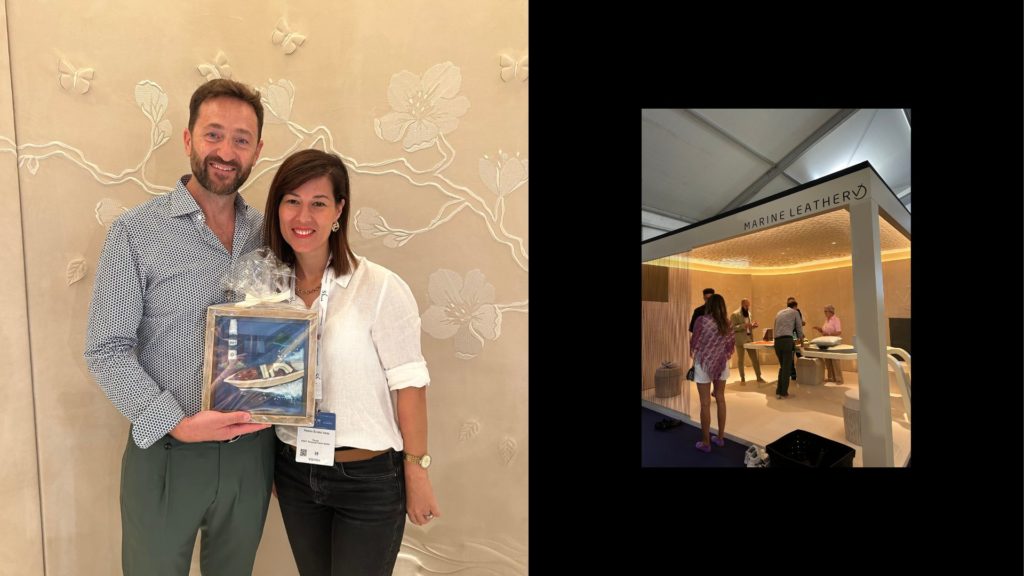 Unique Leather Design @ Marine Leather MYS
We were thrilled to see first hand, Marine Leather's intriguing new collections, a must-have for your yacht interior and exterior. We were especially excited to see the new braided and woven leathers offered by Marine Leather at MYS this year. With a wide selection of colors and textures available, you can choose exactly what you need for your yacht's upholstery, ceilings, furniture, decor or tender cradles. Whether you're looking to add elegance and class to your yacht, or want to give it a touch of class with high-quality leathers, Marine Leather has the perfect leathers for you.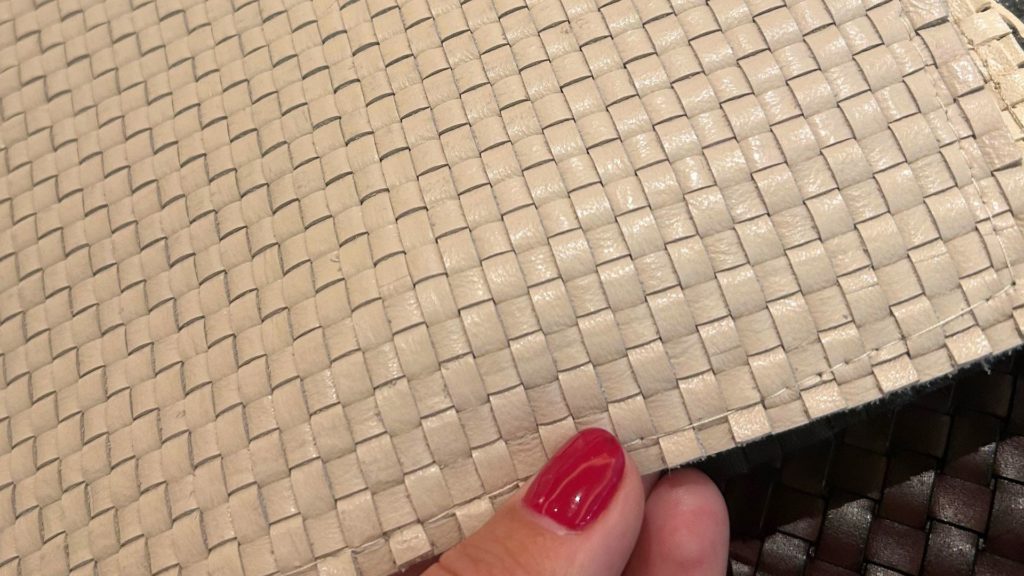 Perennials' New Fabric Line Is Magical! Easy to Clean Fabrics-Such A Relief!
You've just spent a fortune on your yacht, and you want to keep it looking as beautiful and pristine as possible. But that doesn't mean you have to spend hours scrubbing and detailing every time you want to give the yacht a new look. The solution? Perennials' fabric range. Made from a high-performance, easy-to-clean material, Perennials' fabrics are also durable, fade resistant, mold and mildew resistant, bleach cleanable and most of all easy to maintain. Perennials' superior fabrics and rugs will help you create a beautiful, comfortable environment for your yacht's interior or exterior and they'll save you time in the process!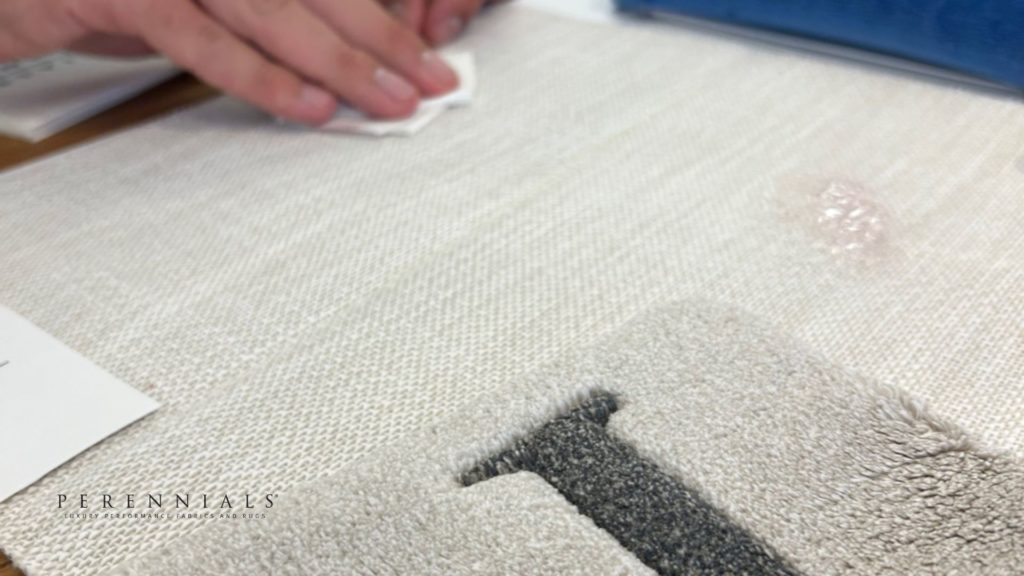 Bold, Beautiful Color Weave, Signature Pieces By Designer Paula Lenti
It was a pleasure to see Paula Lenti trademark furniture pieces @MYS. Bold, beautiful colors and weaves that are unmistakably the signature of award winning designer Paula Lenti. Durable and sustainable furniture that is the perfect addition for the interior and exterior spaces of superyachts. From carpets and rugs to sofas and chairs @ Paula Lenti furniture, will surely make an exceptional addition to your superyacht. Additional signature glass and ceramics are a perfect combination with the furniture pieces. Paula Lenti furniture is distributed worldwide.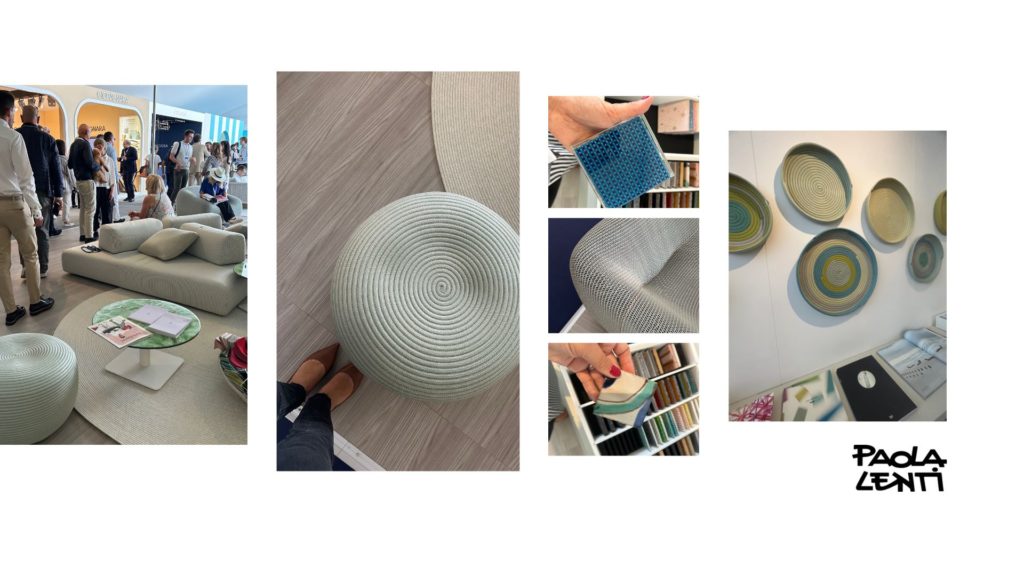 Looking For Traditional Or Modern Carpets For Your S/Y, That Will Stand Up To The Elements?
Frey discovers creative vastness @ Oliver Treutlin, carpets and rugs for the yachting industry @ MYS. Whether you're looking for traditional or modern carpets that will stand up to elements, international designer, manufacturer and distributor of carpets, carpet enthusiast, Oliver Treutlin has a selection of marine carpets that are designed specifically for use on superyachts. Some of which are made from the highest quality New Zealand wool. Collaborating with renowned designers, OT carpets reflect the individual requests of clients. A beautiful and rich addition to the floors or walls on your yacht.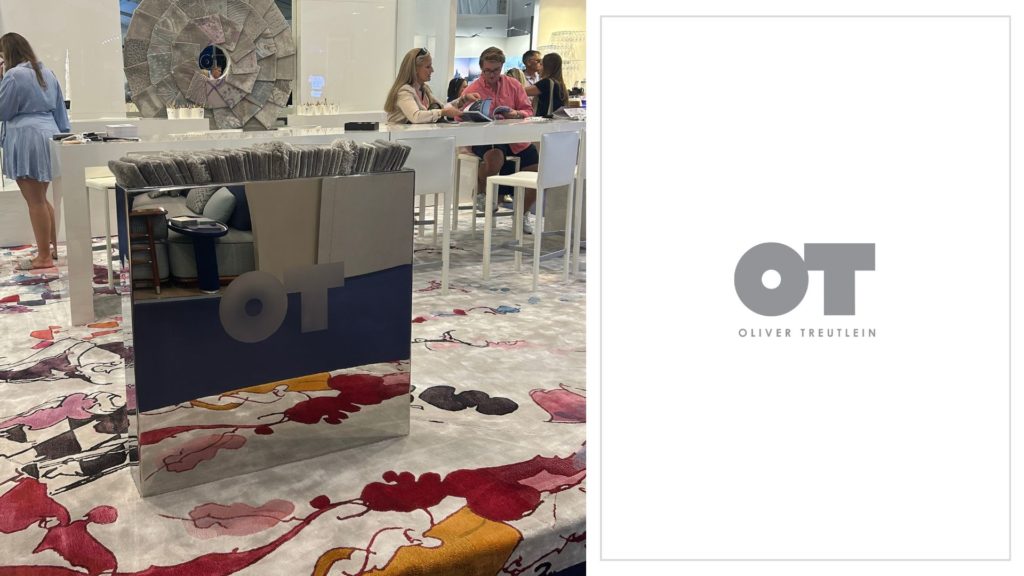 And To Top It Off – KUSCH Yachts And The Magnificent S/Y Al Mirqab
One of our favourite and proudest projects. It was great to see the beautiful model version of superyacht Al Mirqab and to catch up with the captain and crew of this superb Kusch yacht.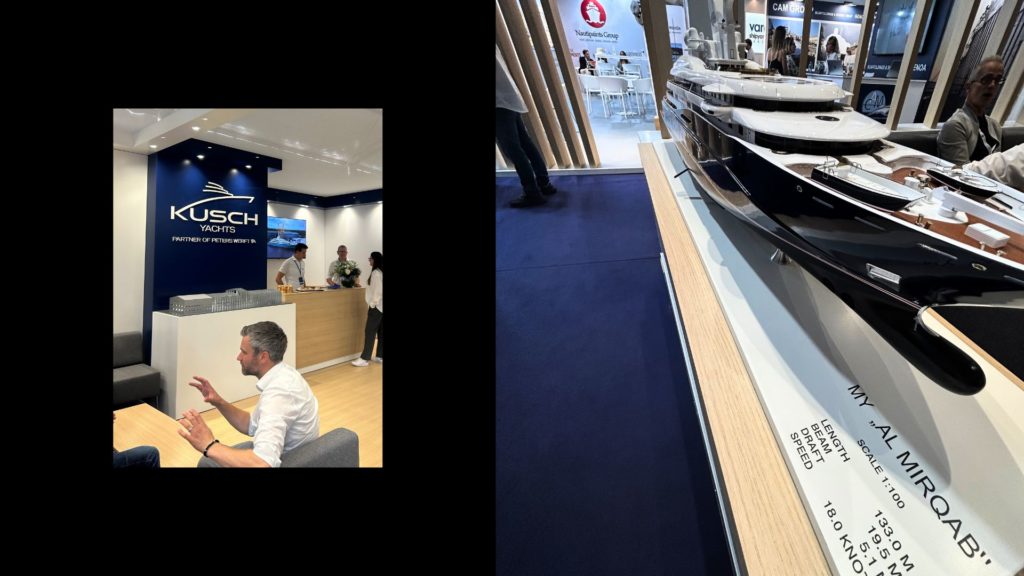 Inspire With Our Snapshots @MYS 2023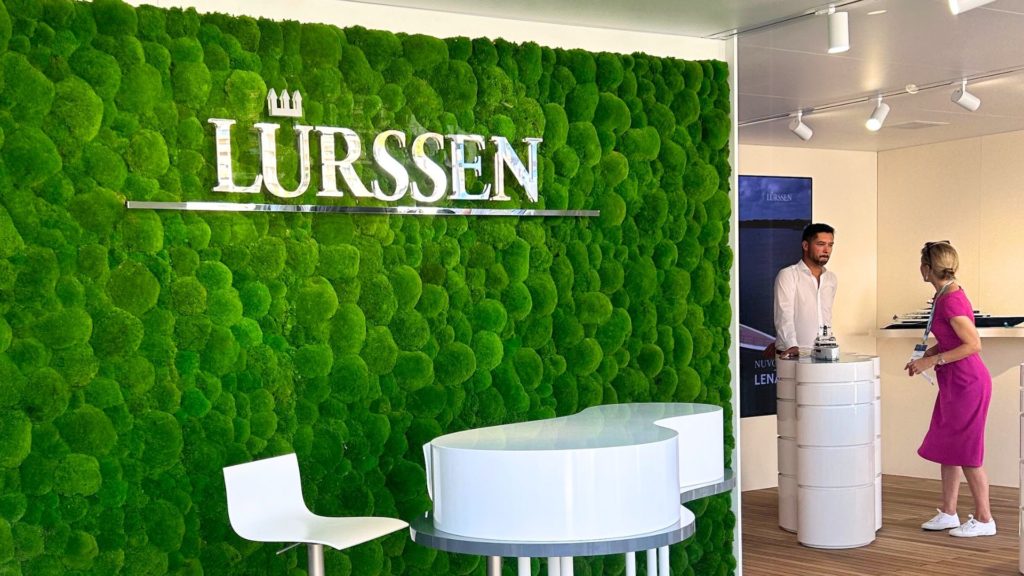 Go Back