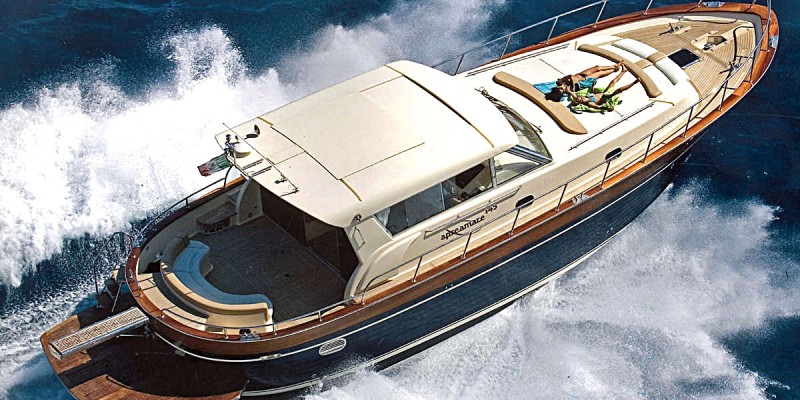 After he contacted Frey, our team headed to Marina Šangulin where the yacht is located to see what could be done. After a brief but productive consulting session we came up with the best possible visual and performance solutions, satisfying both the Aprea owner's needs and desires.
Apreamare 54 with new & white sunbed cushions
Our great project started with refitting the sunbed yacht cushions. Water-repellent and fade resistant material was neccessary for the cushions that we manufactured considering their purpose. Since the deck of teak wood was of a darker shade, we wanted to create a contrast to bring more "life" and freshness to the yacht's bow. The new white Yacht sunbed of marine vinyl did exactly that.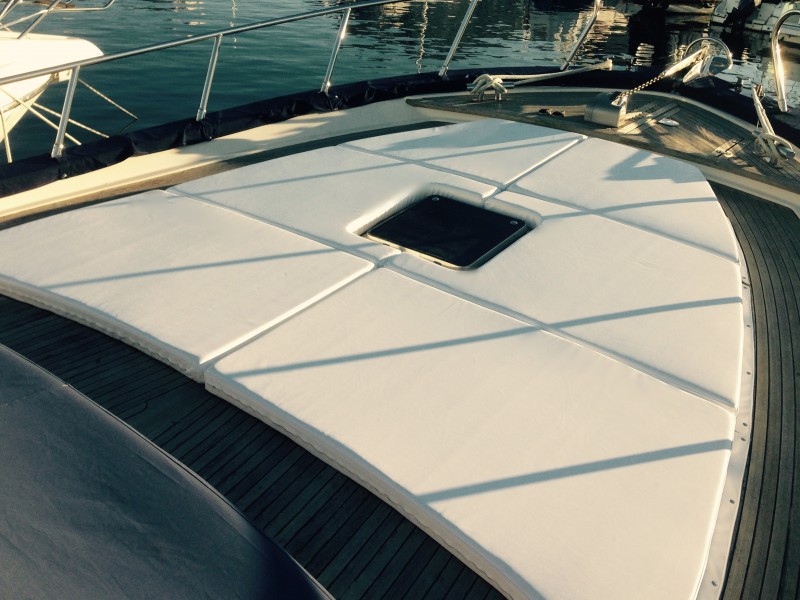 The sunbed cushions weren't the only novelty on Apreamare's bow. To match with the white sunbed, we made matching white cushions for the deck seating.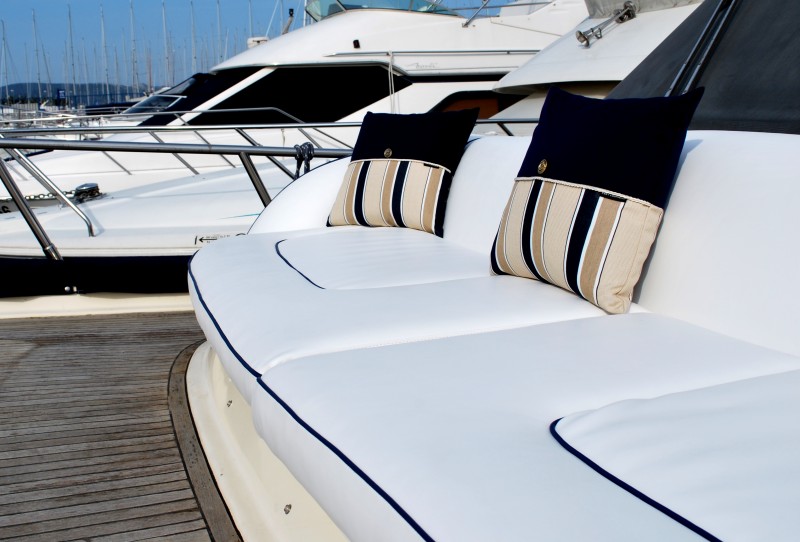 Stylish beige colour for the cockpit of Apreamare 54
Sailing in the Adriatic Sea during summer can be very hot and the Sun can be dangerous. Our next challenge was to create an elegant, but safe cockpit sun shade design, that will protect the future passengers in the cockpit area from UV rays. The result is this sun shade made out of Serge Ferrari Soltis '86 mesh fabric, allowing the air to freely circulate through the cockpit area, cooling the people inside.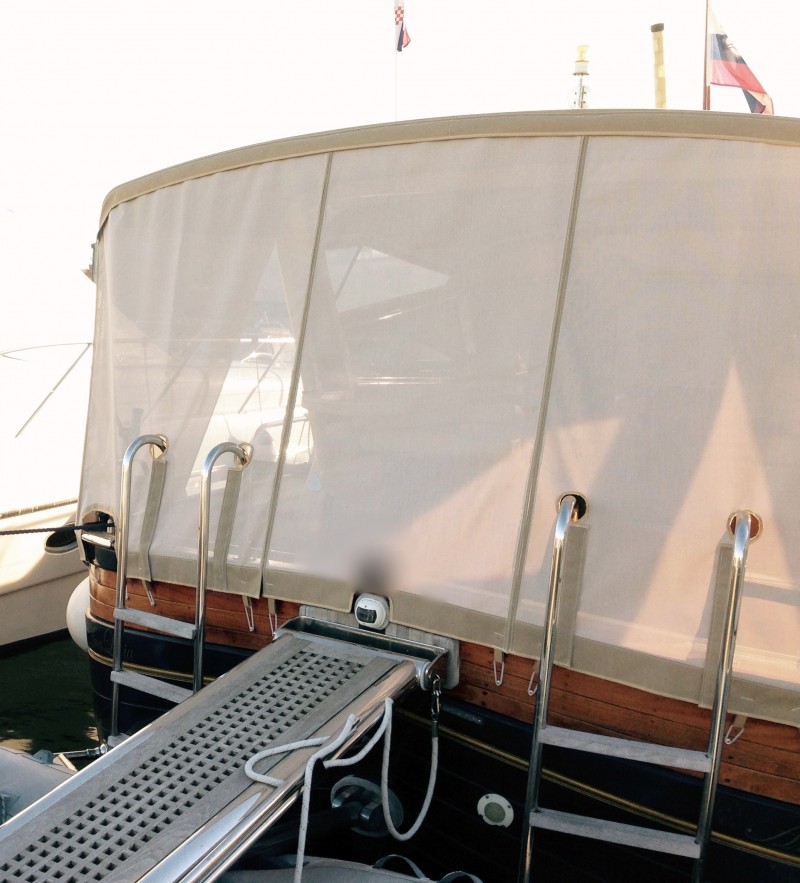 Not only did we manufacture a sunshade, we also installed an awning, giving the owner two options for his Apreamare yacht. Unlike the previous blue colour of the old awning, the new beige colour contributed with a touch of elegance, just what Apreamare 54 needed.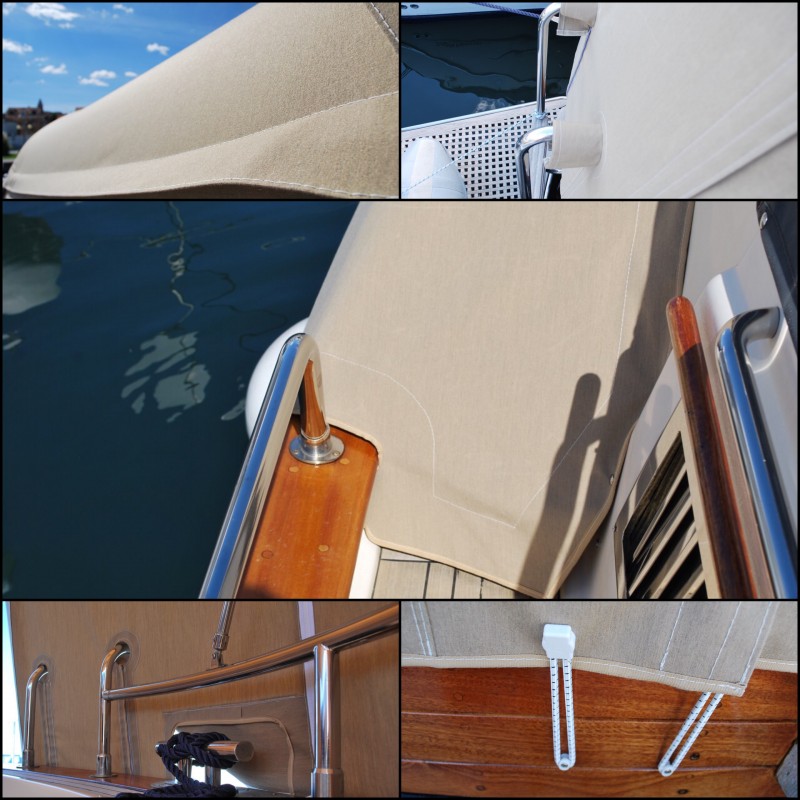 Navy Admiral pillows for Apreamare
After the tough work, it was time to implement this luxury yacht with special decorative details and the final Frey touch. There is no better way to do that than with the Navy Admiral Pillow Collection from Frey Luxury.
Our decorative pillows fulfilled the yacht's interior and exterior with comfort and softness.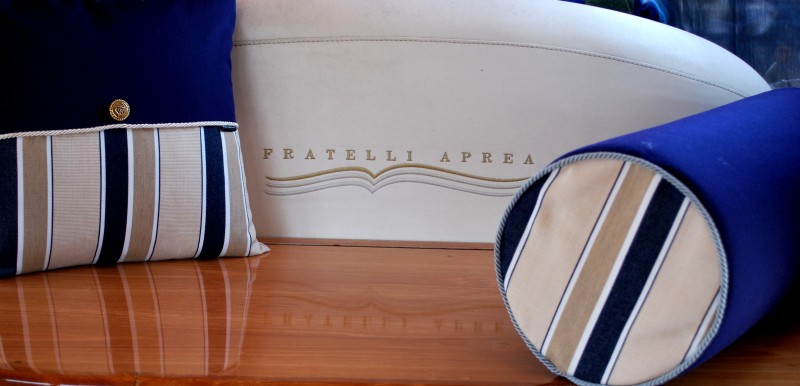 To conclude, the whole Frey team had a wonderful time working on this magnificent Yacht and it is a pleasure that we were a part of this project 🙂
Go Back