The owner of luxury motor yacht Fairline Phantom 43 wanted a sunbed refit that would make his boat more attractive.
During a pleasant briefing with the owner, we agreed – as the white colour dominates on bows of most yachts, we decided to distinguish the Fairline with a beige sunbed.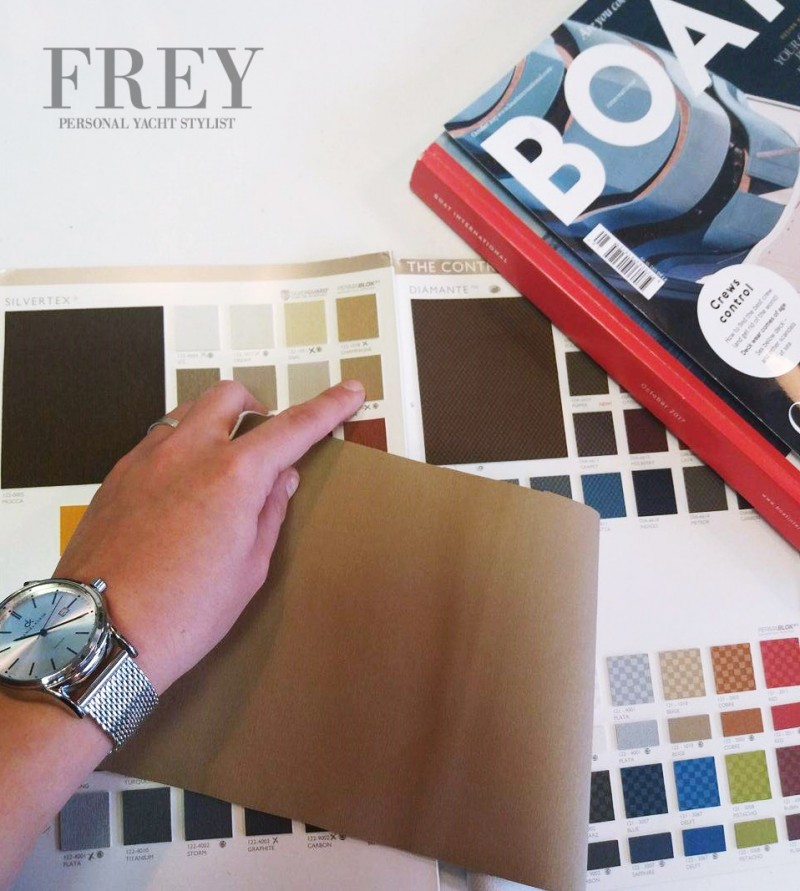 We chose nautical vinyl – Spradling Silvertex in beige color
New style of Phantom 43
Unlike the previous white sunbed, the new beige has brought refreshment to Phantom 43. It highlighted the yacht lines and soothed the cold white color on the bow. Just as we expected.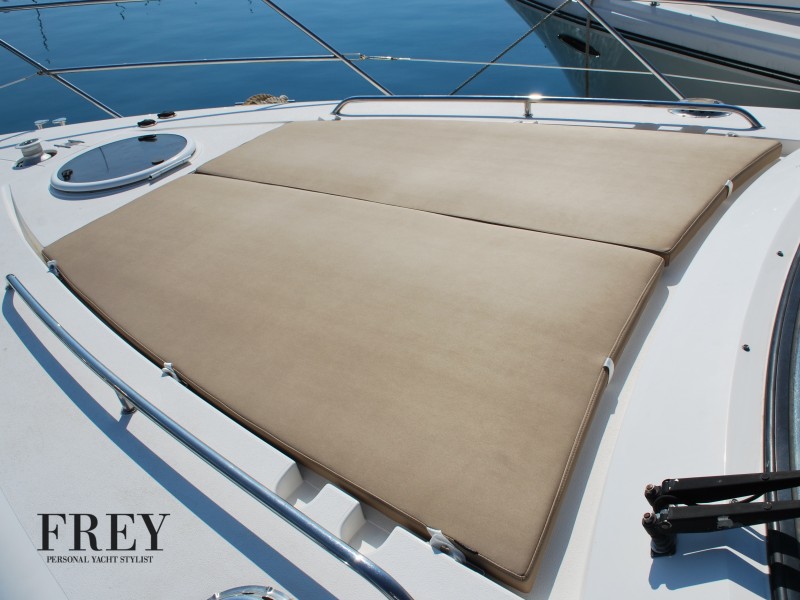 Yacht sunbed is water-repellent and resistant to UV rays, and it beautifully shines on the Sun and reminds of a golden color.
Unique yacht decor for the new sunbed
When you want to emphasize, unique pillows are absolutely necessary. They are both eye-catching decor on a sunbed and a best friend for an enjoyable resting time.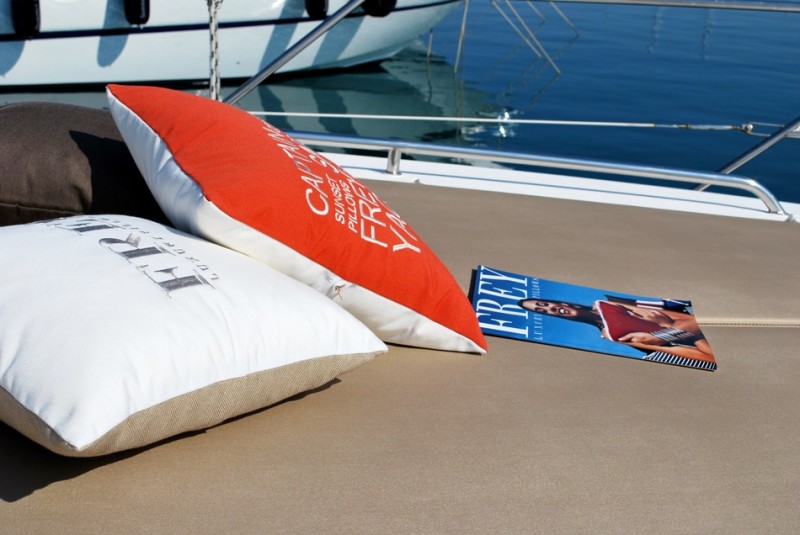 The Fairline Phantom 43 is attractive and ready for the next nautical season. Is your boat ready?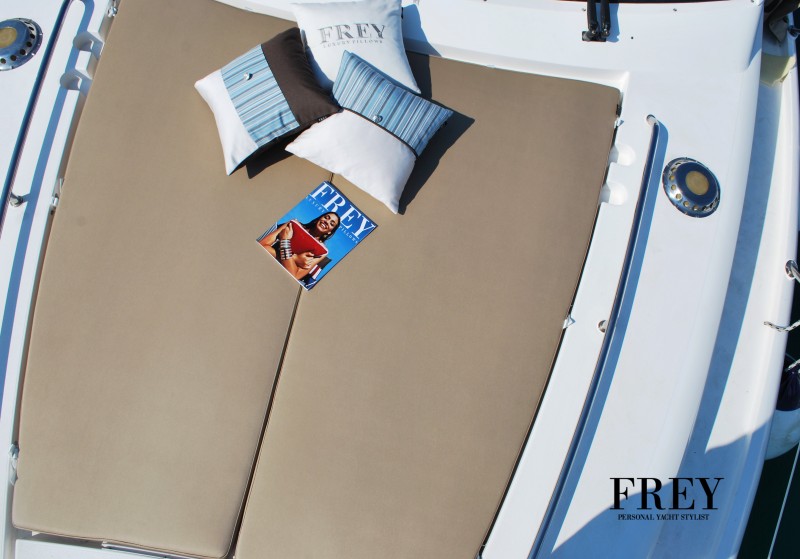 Contact us 🙂
Go Back