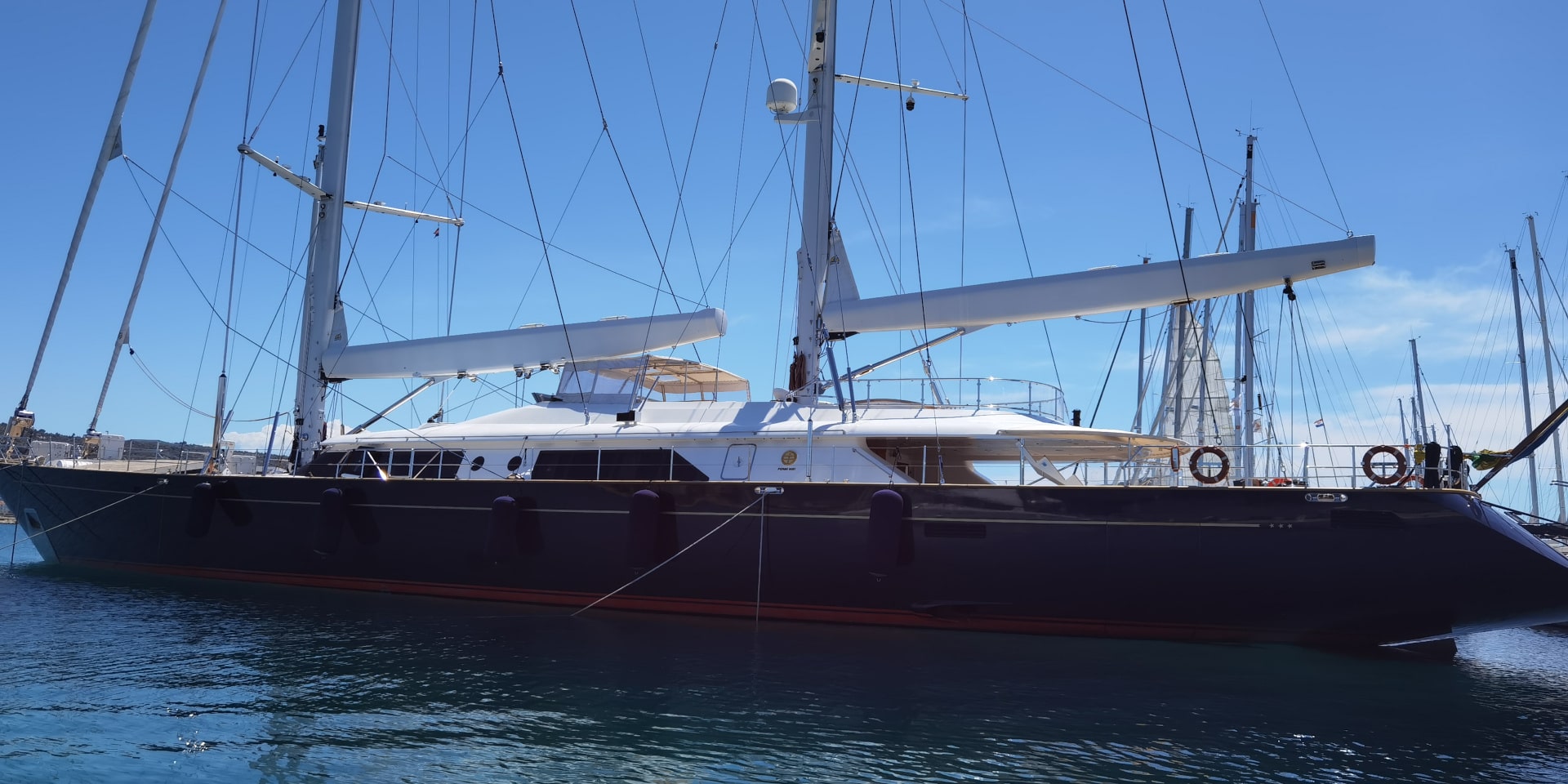 BURRASCA SPRAYHOOD & COCKPIT AWNING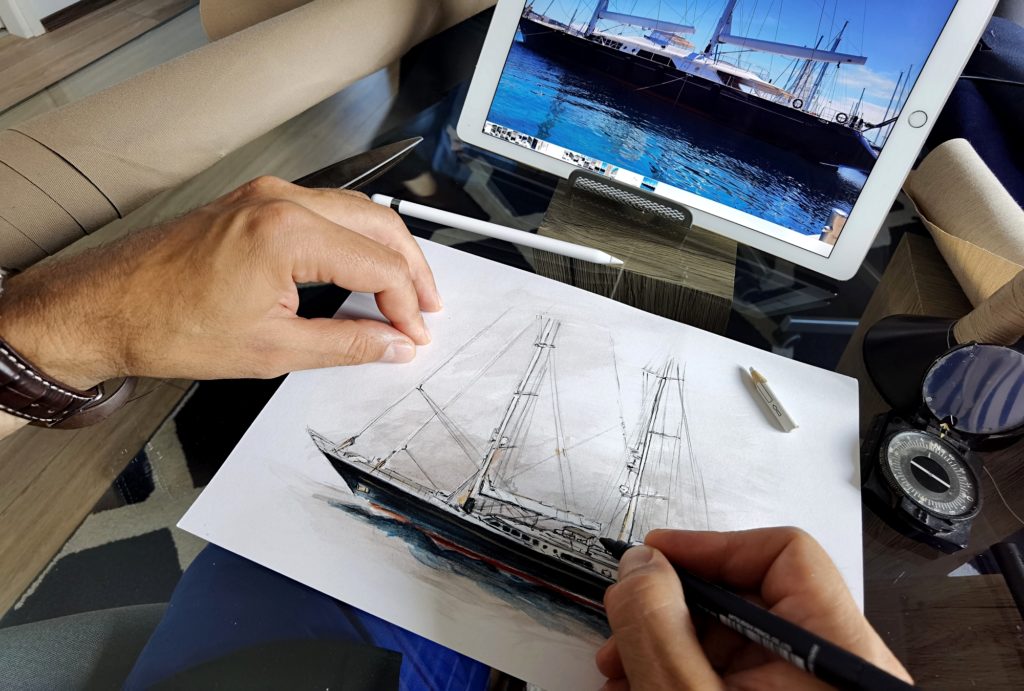 PROJECT: New cockpit awnings & sprayhood

Yacht name: PERINI NAVI – Burrasca
Length: 55,7 m
Main goal: To invent a stronger system and more appealing aesthetic for the new flybridge sprayhood and cockpit awning
Duration: 30 days
Frey participants: Vanja (Design) Nerko, Ante, Dino, Kristijan, Franka (Manufacture & Assembly)
Materials used: Sunbrella Plus Flax
Location: Croatia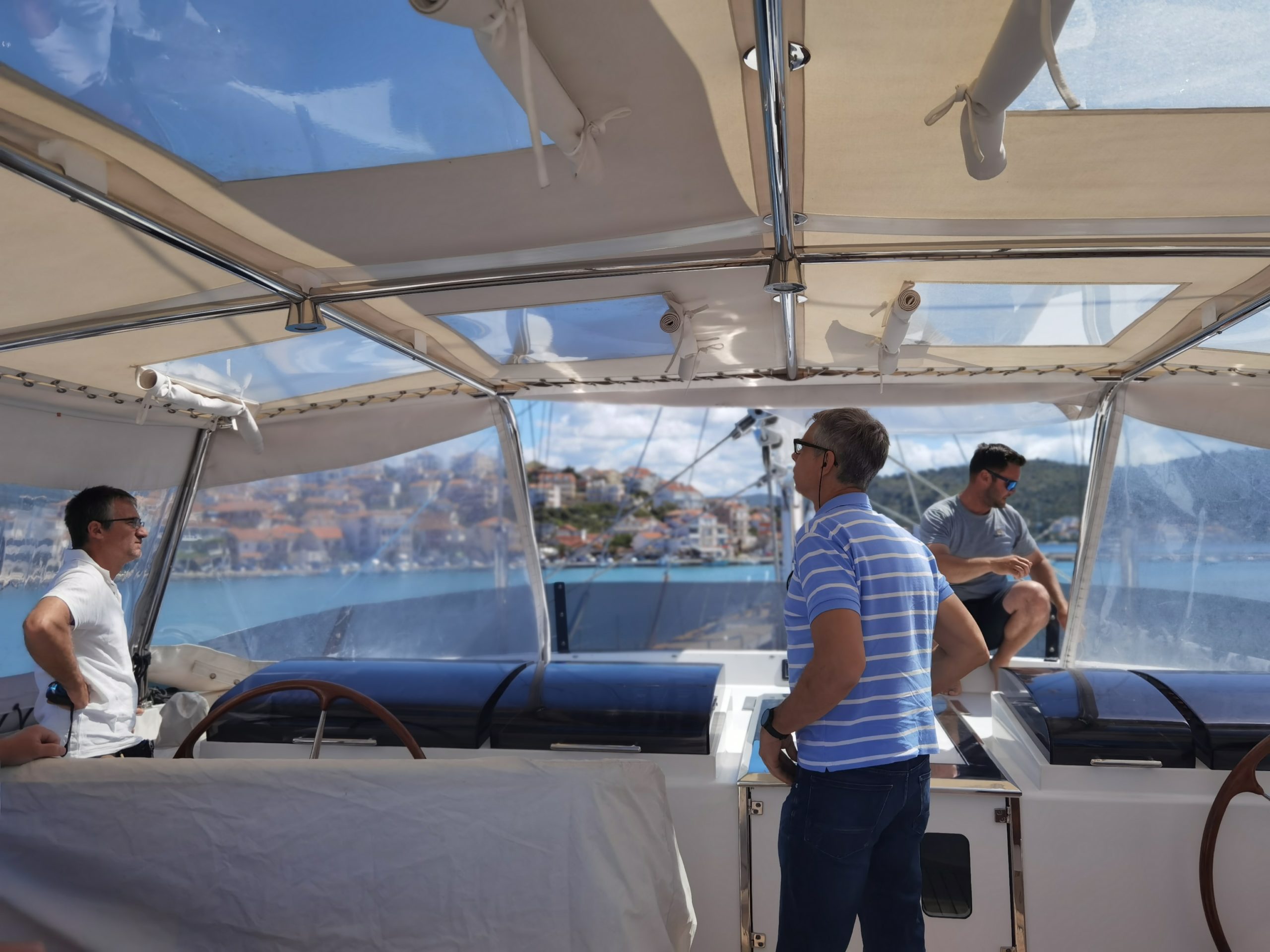 New Performance For
Sprayhood, Flybridge Of
'Burrasca'
The mission wasn't only to design a new sprayhood and cockpit awning but also come up with a technical solution to tightly fixate the sprayhood with a better fixing solution instead of the existing TENAX buckles.
Stronger Fixing System For
Flybridge Sprayhood
Our choice was installing a PVC track with keder tape system for new sprayhood fixing solution.
This new system for sprayhood means much more stability of this really large sprayhood area especially against harsh weather conditions during sailing.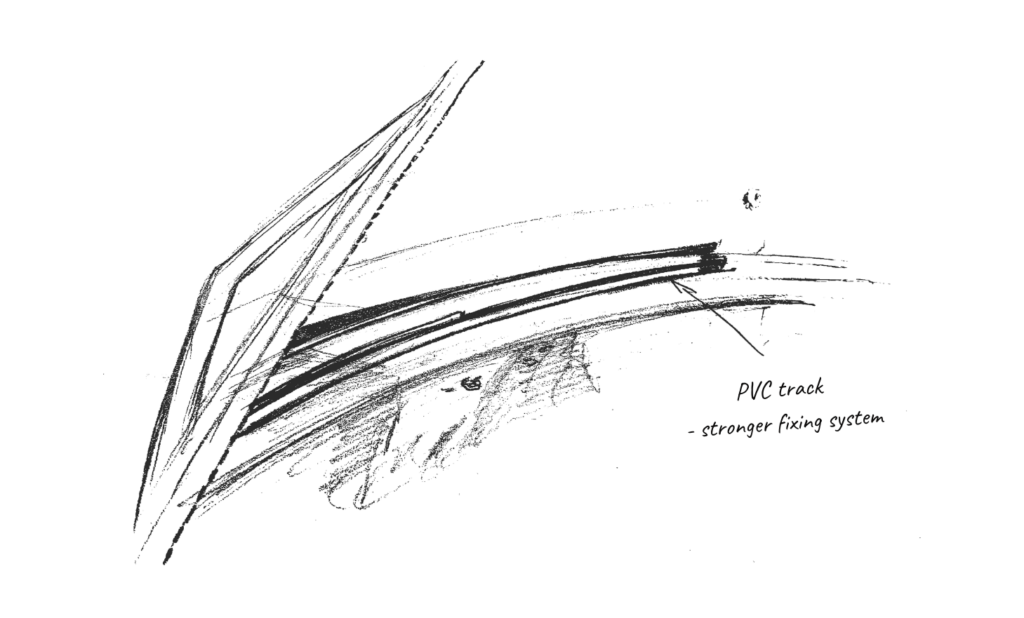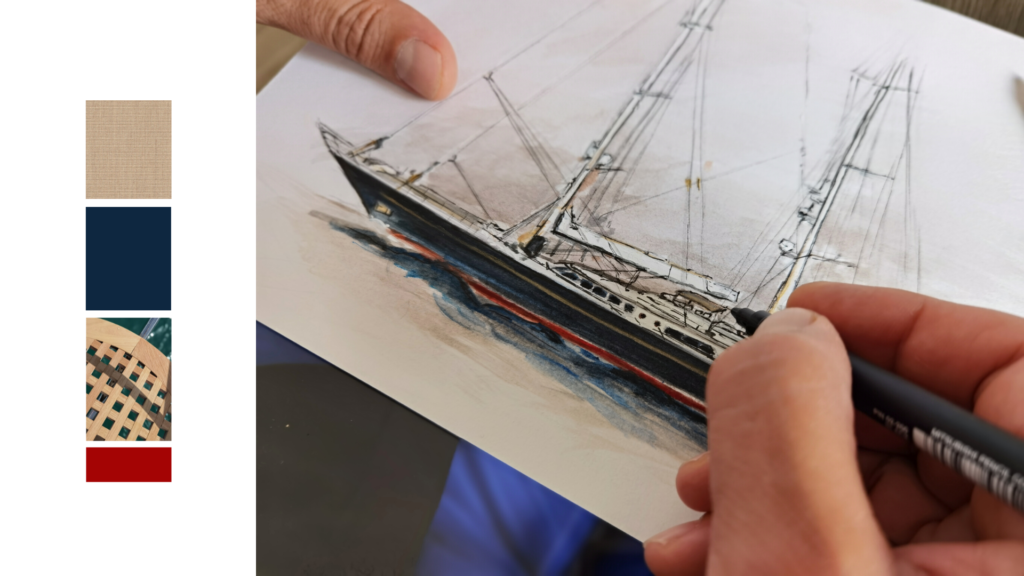 Aesthetics Matter
It also wasn't aesthetically appealing with the dark eyelets and rope lining the lighter coloured fabric so we took into consideration all the surrounding colour details.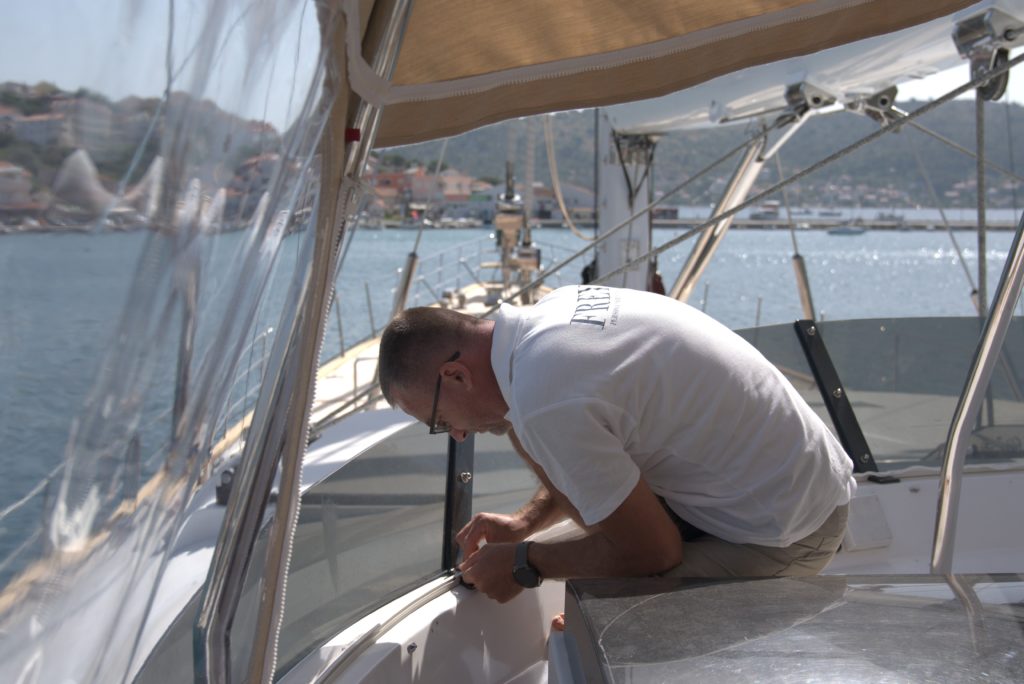 For Extra Stability
A technical solution for the fixation of the new sprayhood on the flybridge of the Perini Navi sailing yacht. Installation of a PVC track system and inserting keder tape with YKK zippers.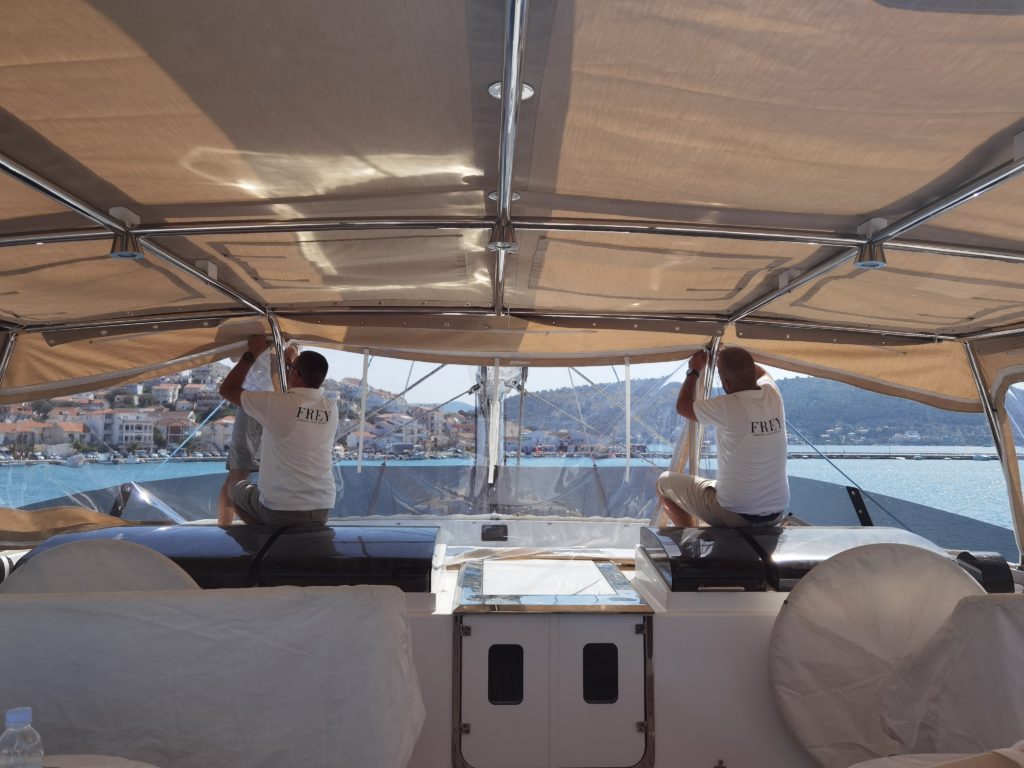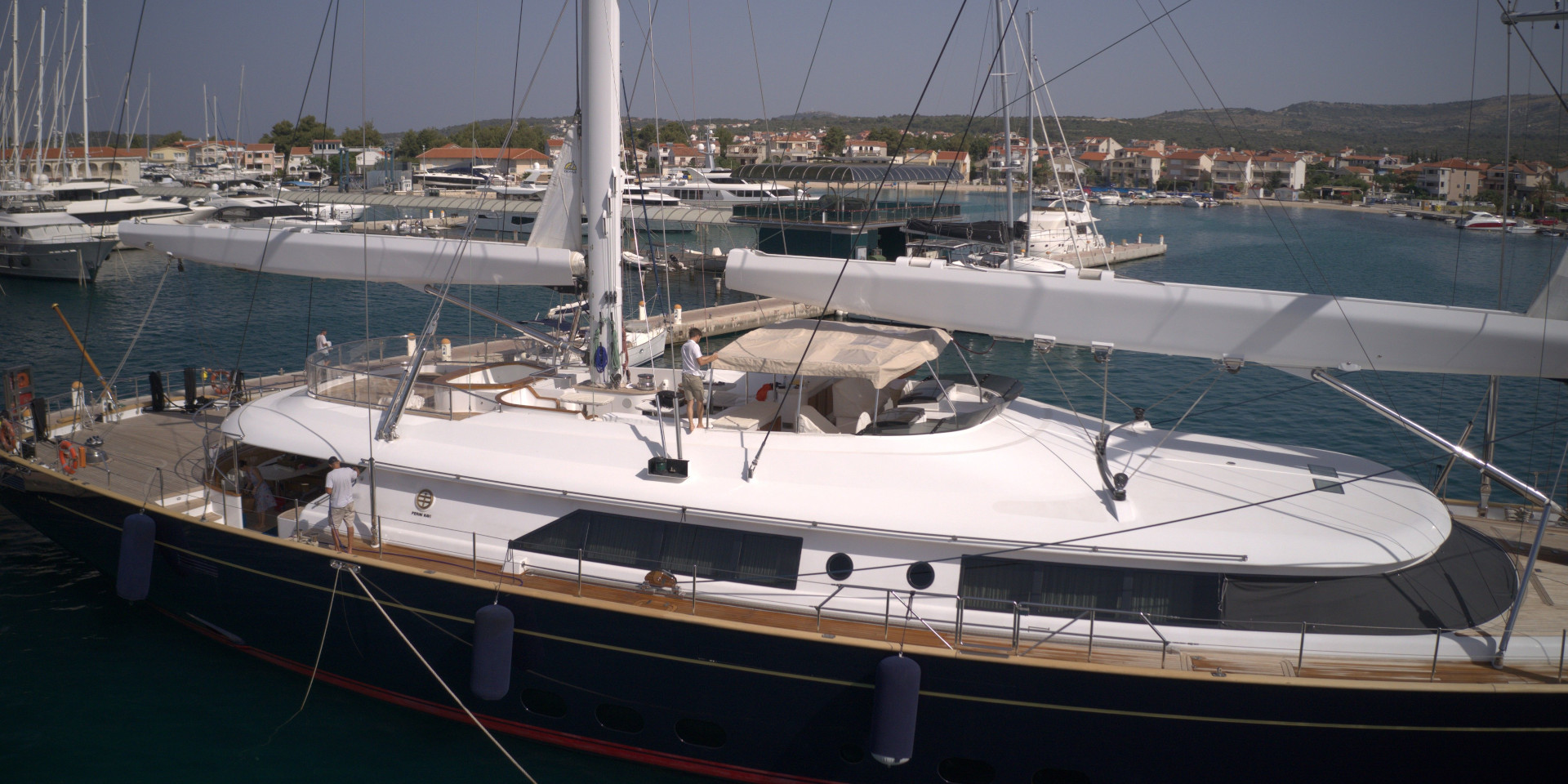 A Strong & Stable Sprayhood
The whole sprayhood is made with additional reinforcements because of the large surface area. It is absolutely necessary to reinforce the stability of the sprayhood during sailing especially because of harsh weather conditions.
The assembly process itself took a while because there are several fixing systems involved. From ropes to additional clips we made sure that the fixing system was properly adjusted on the Perini Navi yacht.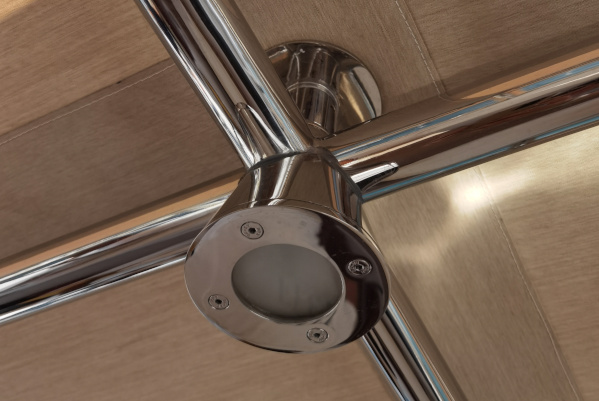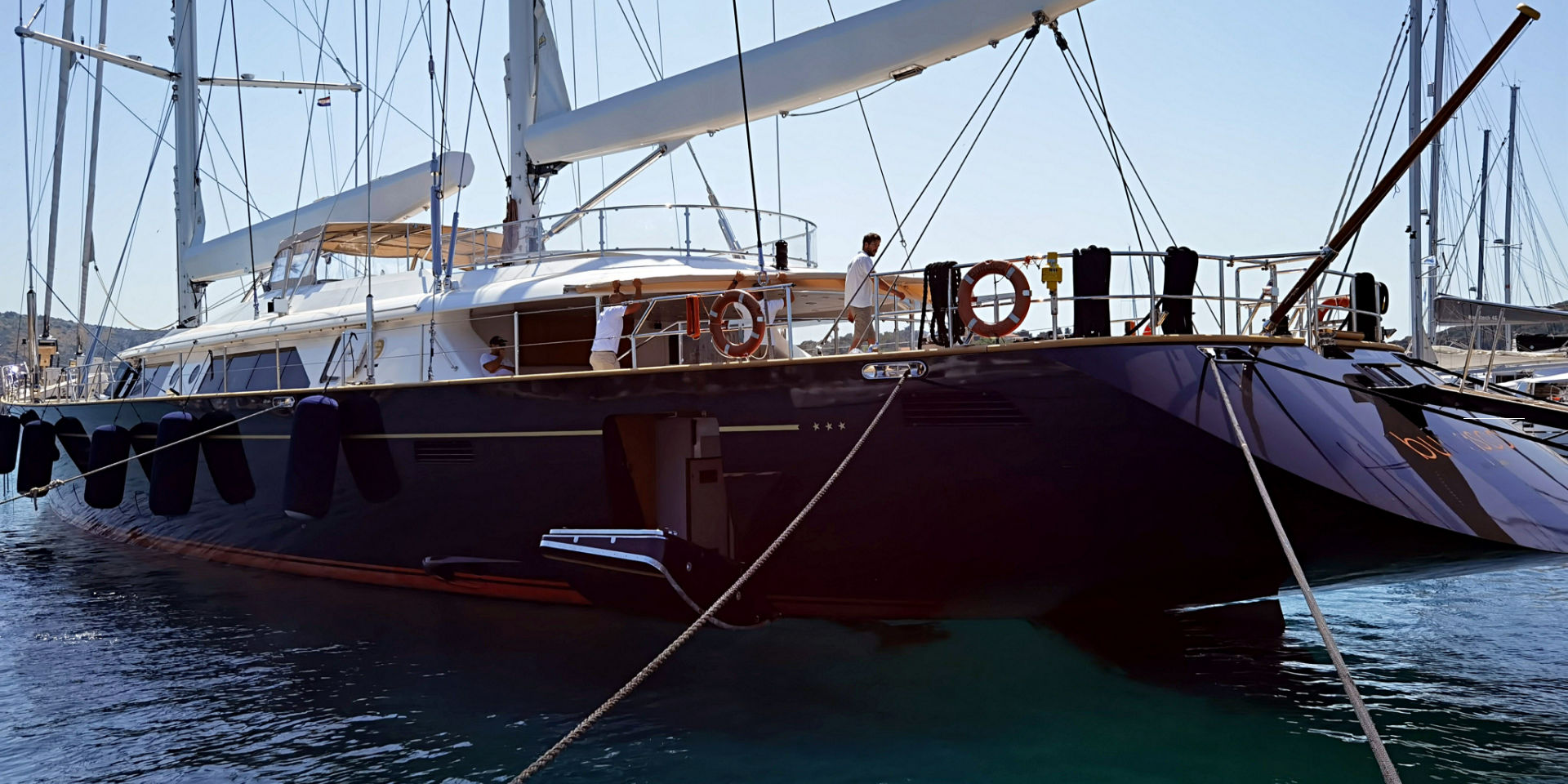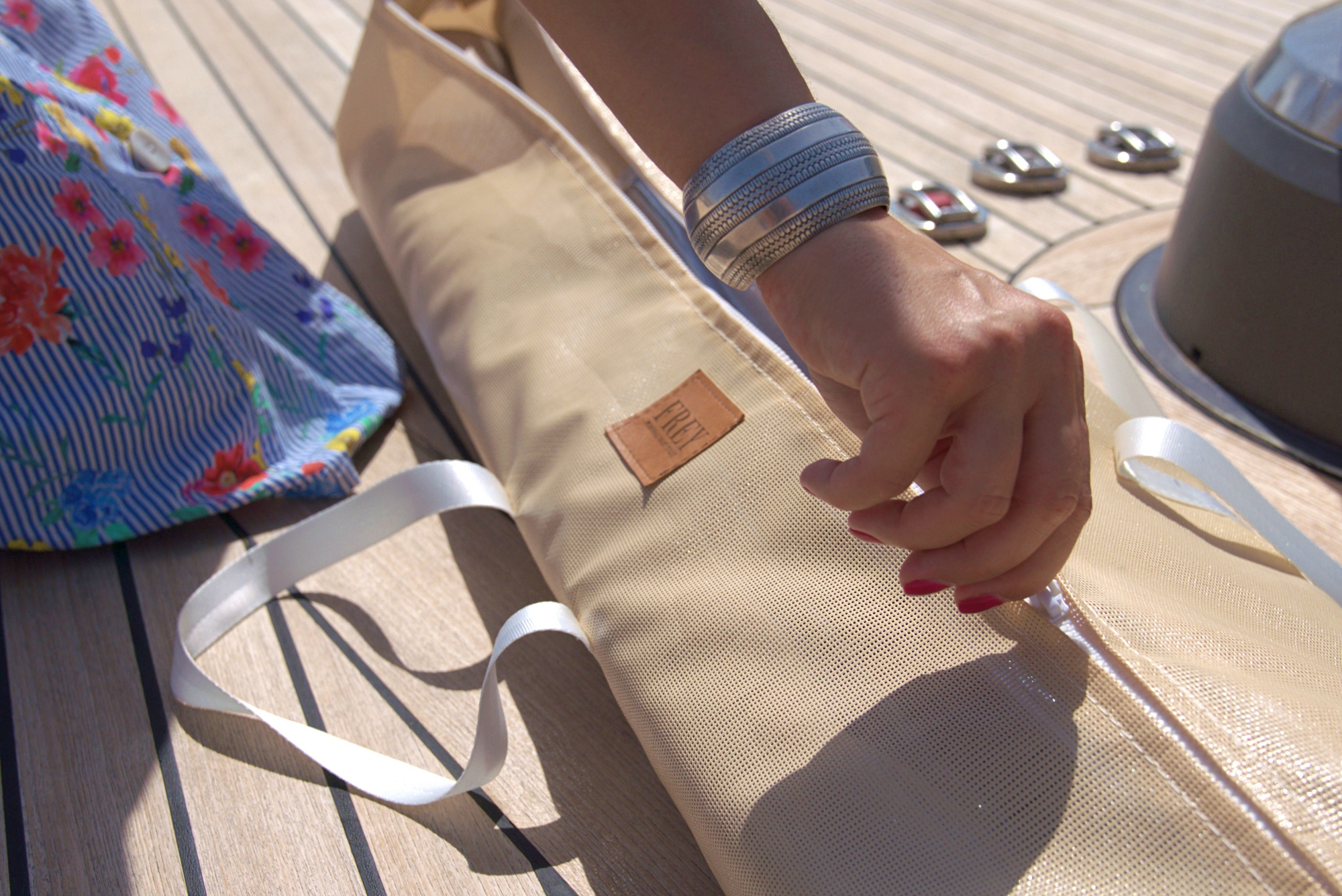 Storage Bag To Protect Cockpit Awning Of Burrasca
If necessary, especially in the
summer, all sides of the cockpit
awning on Burrasca can be very
easily removed and stored in a
protective bag.
Certainly this Frey Smart Storage bag keeps vinyl
glass from the cockpit awning protected and
is also a space saver.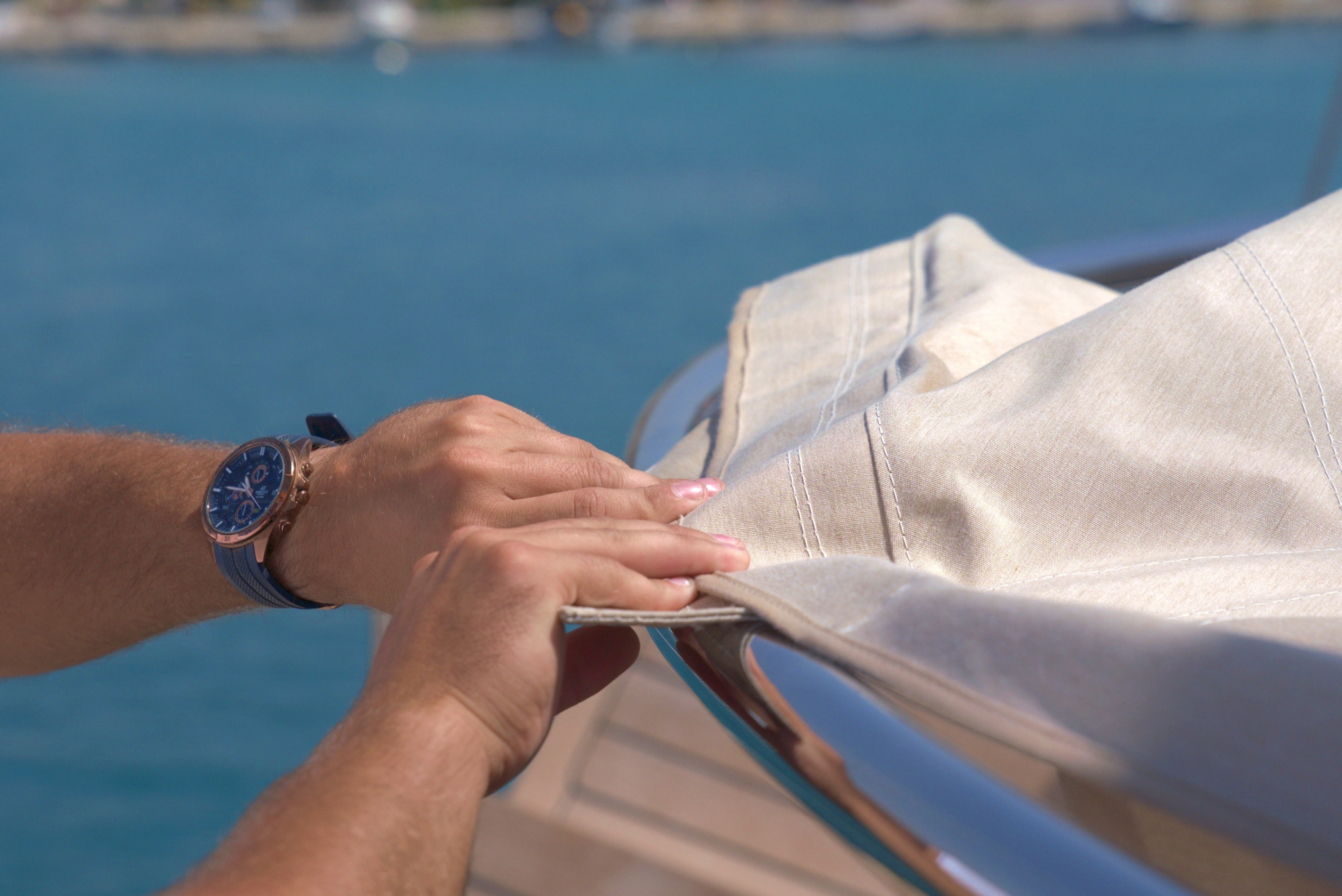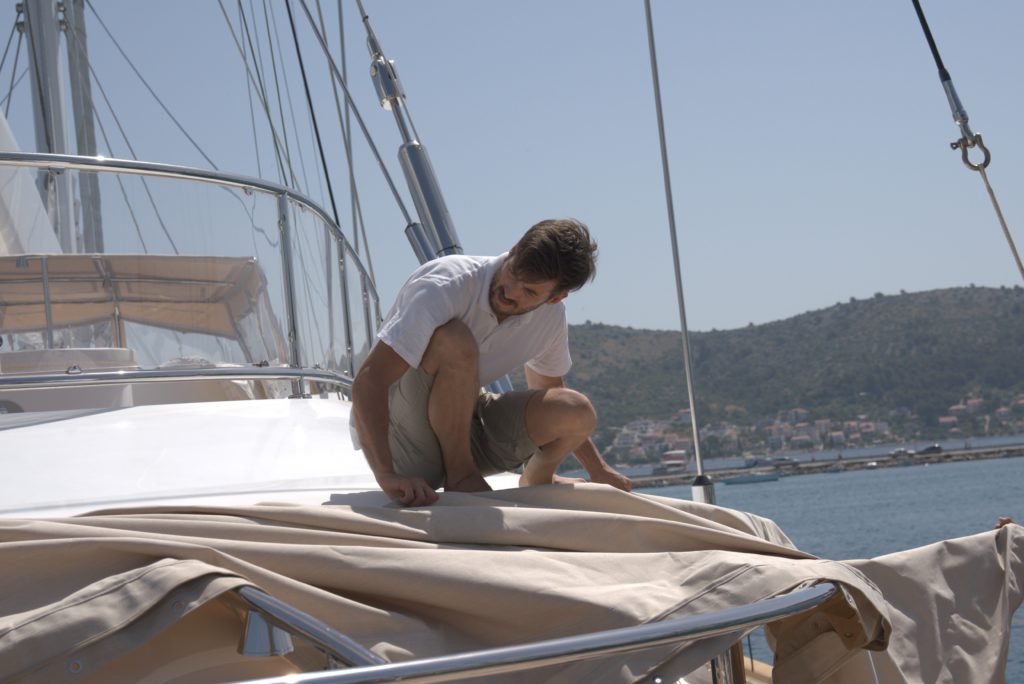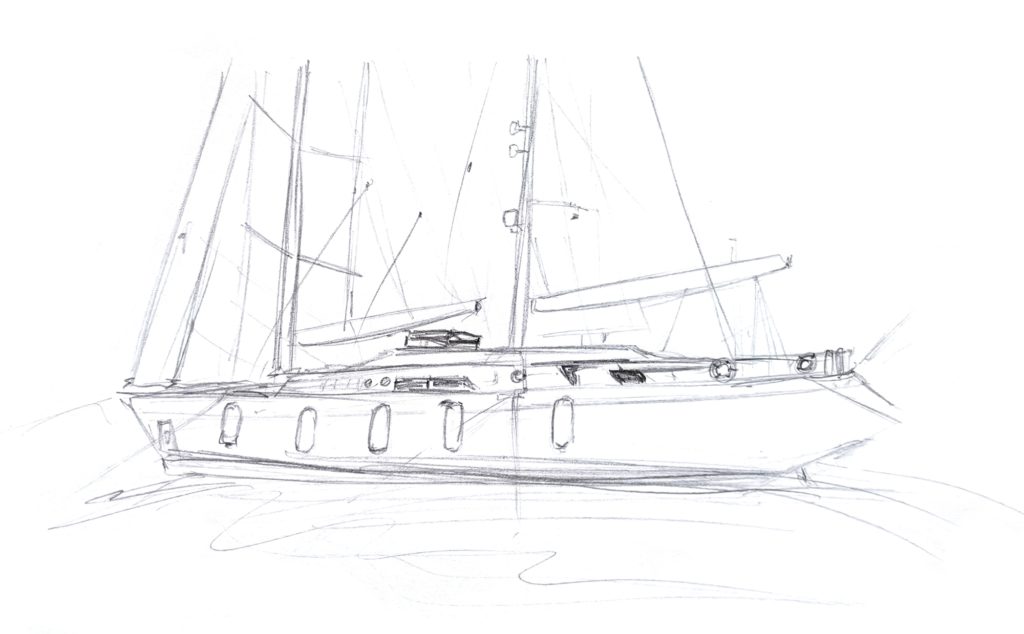 Testimonial From
The Captain
" Thank you for a great job and all within the agreed time. Well done ! "
#Similar Projects