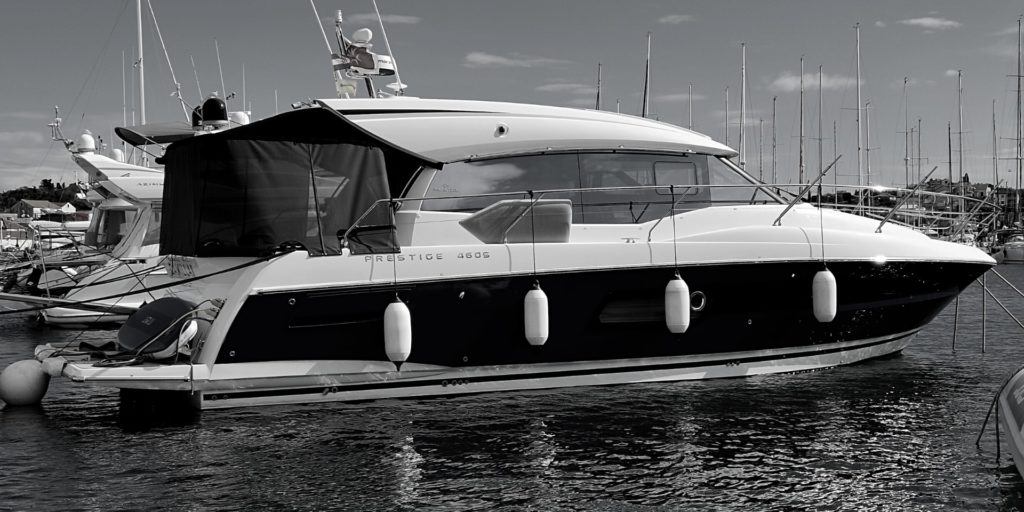 AWNING, COCKPIT SUN SHADES & SUNDECK SUNSHADES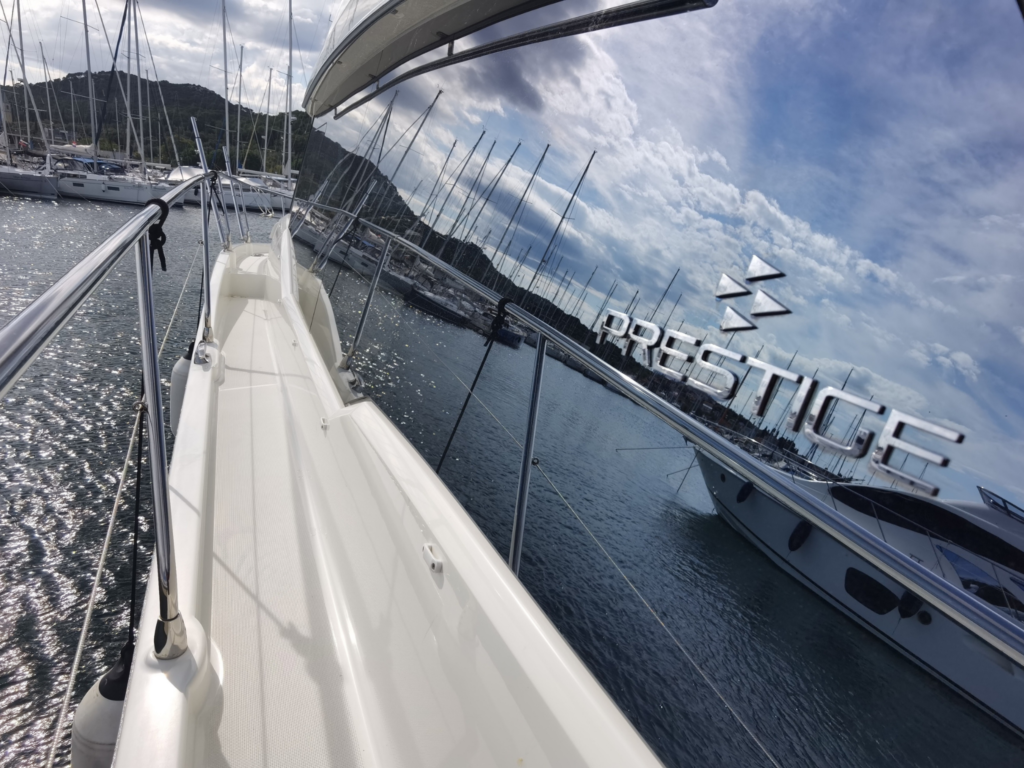 Project: New cockpit awning with cockpit sunshades and steel pipes
– new sunshades for sunbath with telescopic steel pipes
Yacht name: PRESTIGE 460S – Camilla II
Length: 14.29 m
Main goal: To achieve more privacy with sunshades and with new performance boat awnings.
Duration: 30 days
Frey participants: Vanja, Nerko, Mariela (Design)
Ante, Dino, Daniela & Kristina (Production & Assembly)
Materials used: Sunbrella Plus black, Sattler Suntropic/Sweller range
Location: Marina Oliva, Island Ugljan, Croatia
PRESTIGE 460S Becomes
A Real Prestige
The PRESTIGE 460S luxurious cruiser has an enhanced exterior space including a large
sun deck area. Owners of this Prestige needed
cockpit awning but also provided a protected living space by manufacturing sunshades for protection from the sun and for added privacy.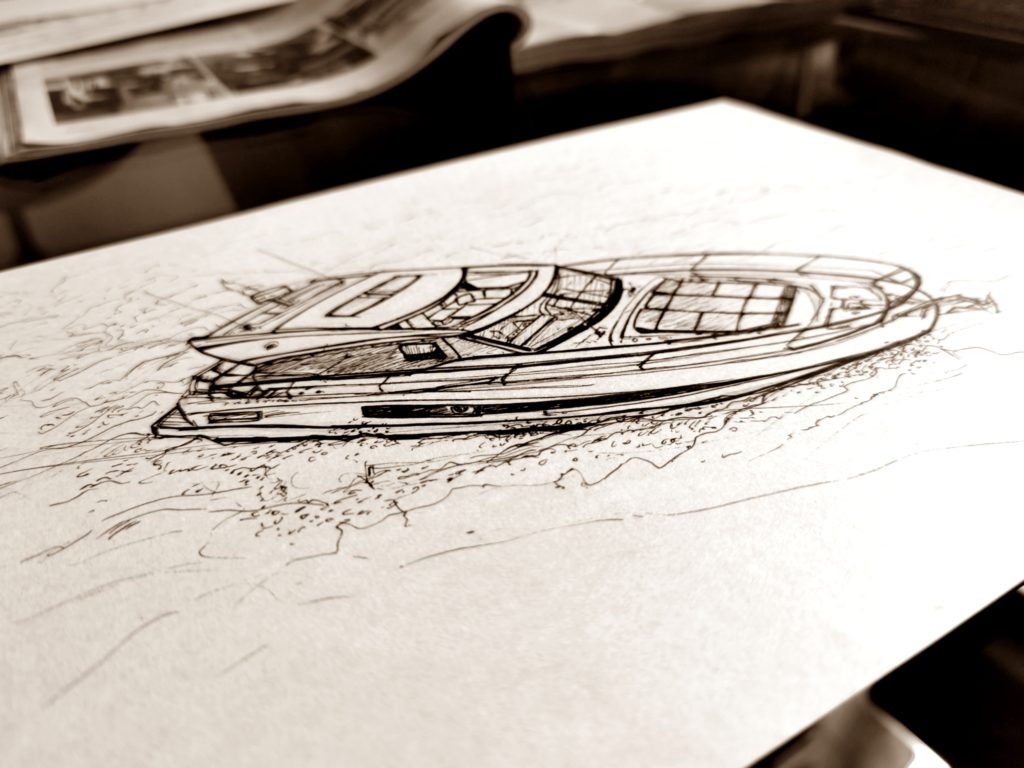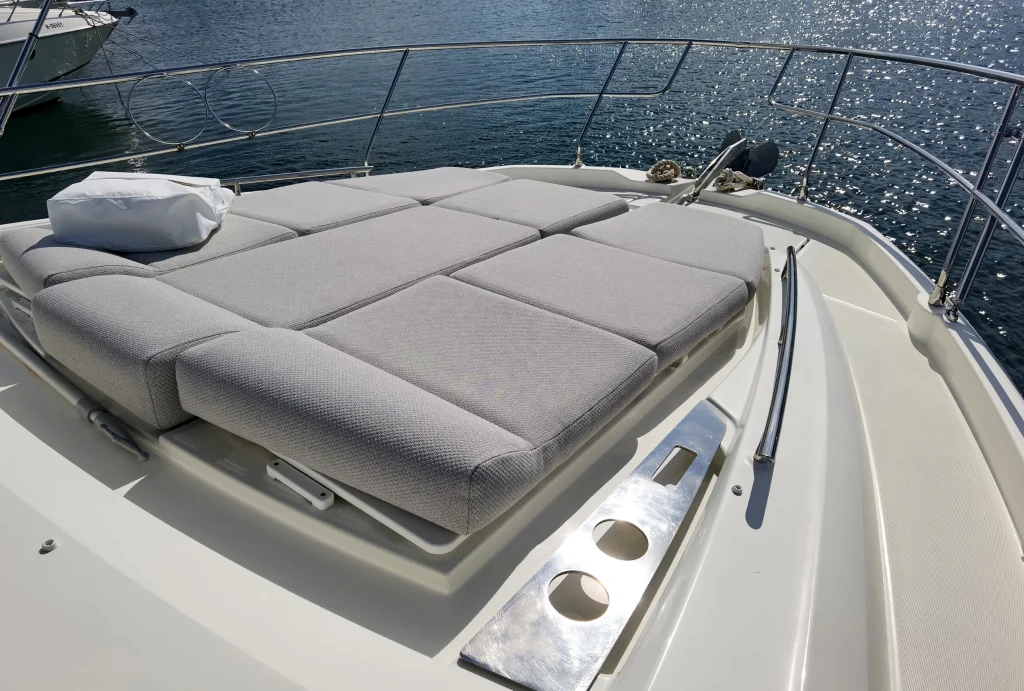 Functional Sunbathing Sunshades
Our idea was to make a product for the sunbath which is easily assembled and has
a practical design.
FREY VISUAL CONCEPT
Telescopic Pipe System (6 Pieces)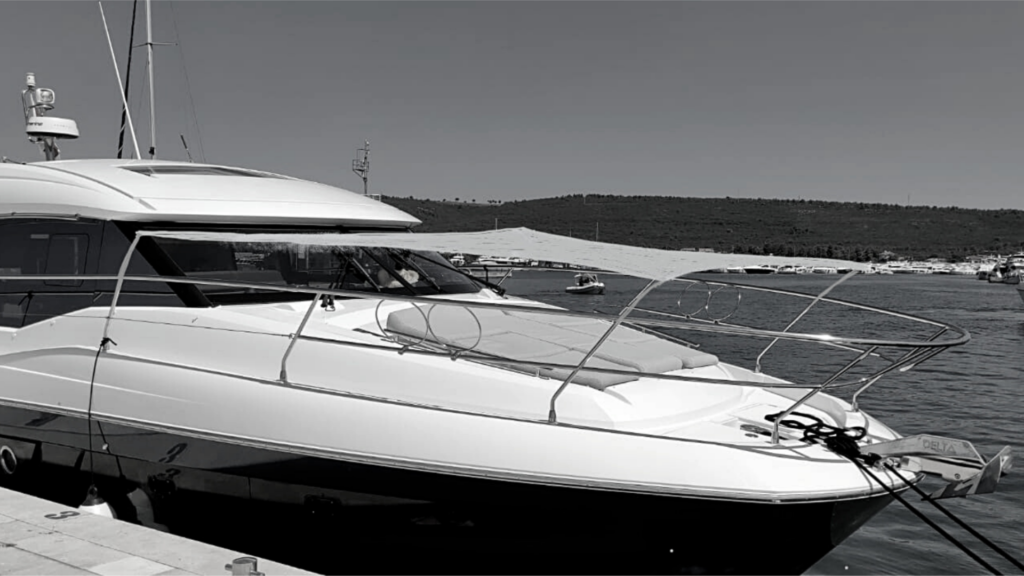 Yacht Sunshades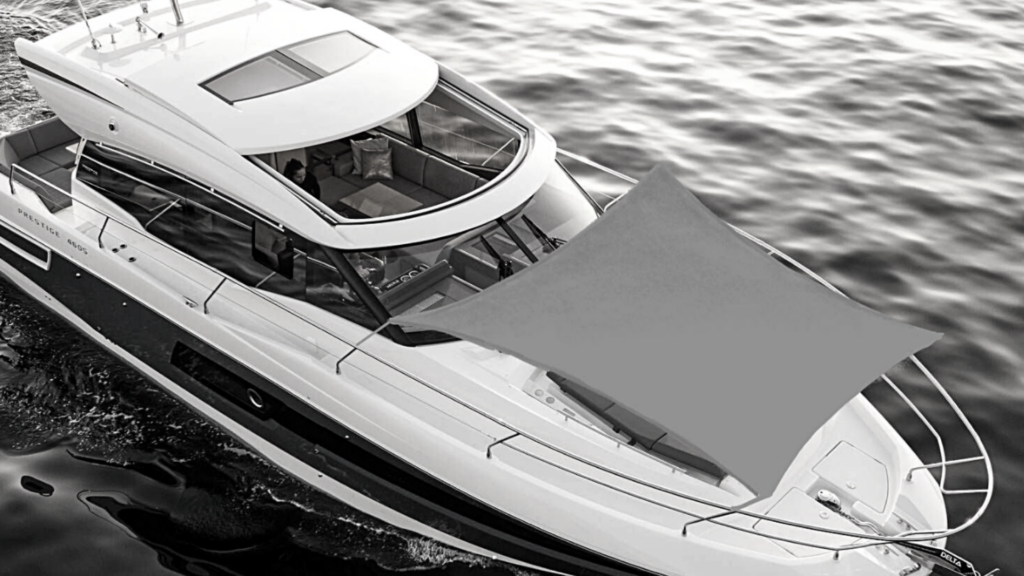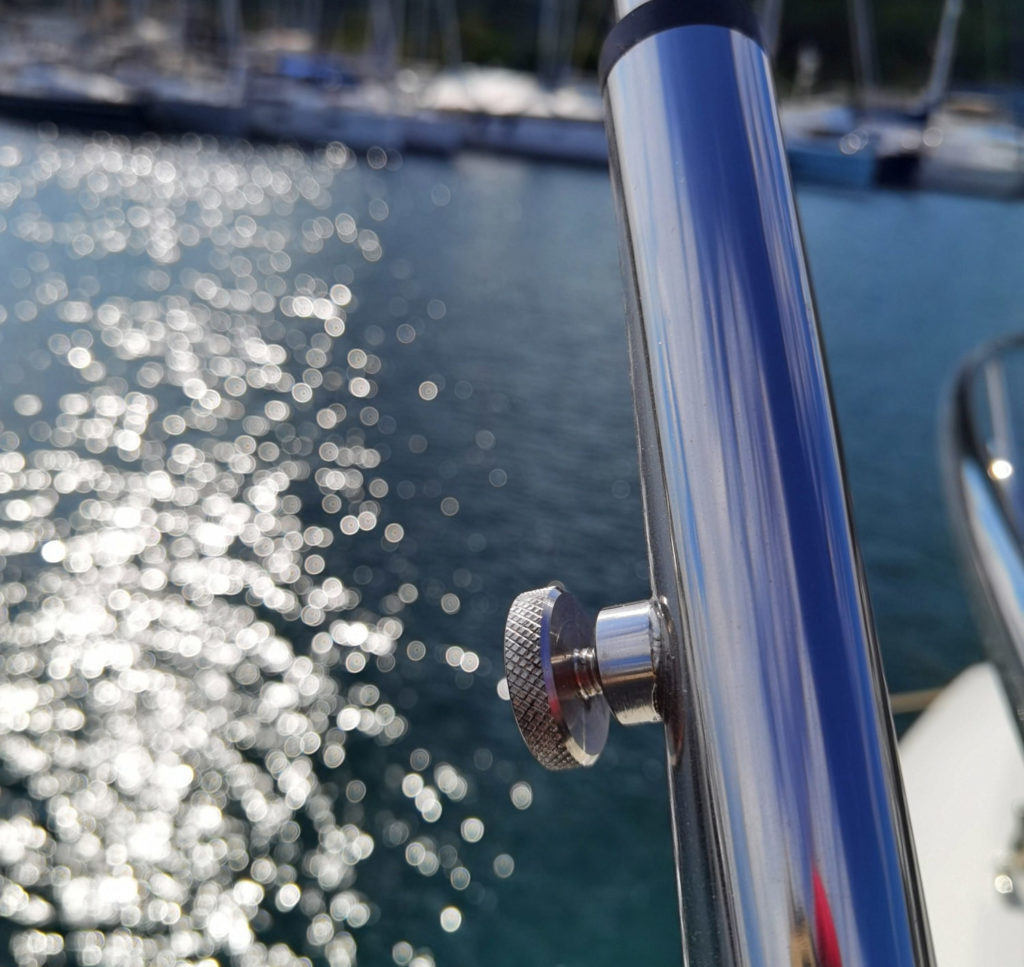 Simple To Adjust Height
Of Your Sunshades
Frey came up with a sturdy design solution for custom made telescopic stainless steel pipes that regulate the height of sunshades on the sunbath of the PRESTIGE 460S.
The owners of Prestige can simply regulate the height of the sun shades depending on the position of the sun. They can relax on the sunbathing cushions under the shade.
Work Process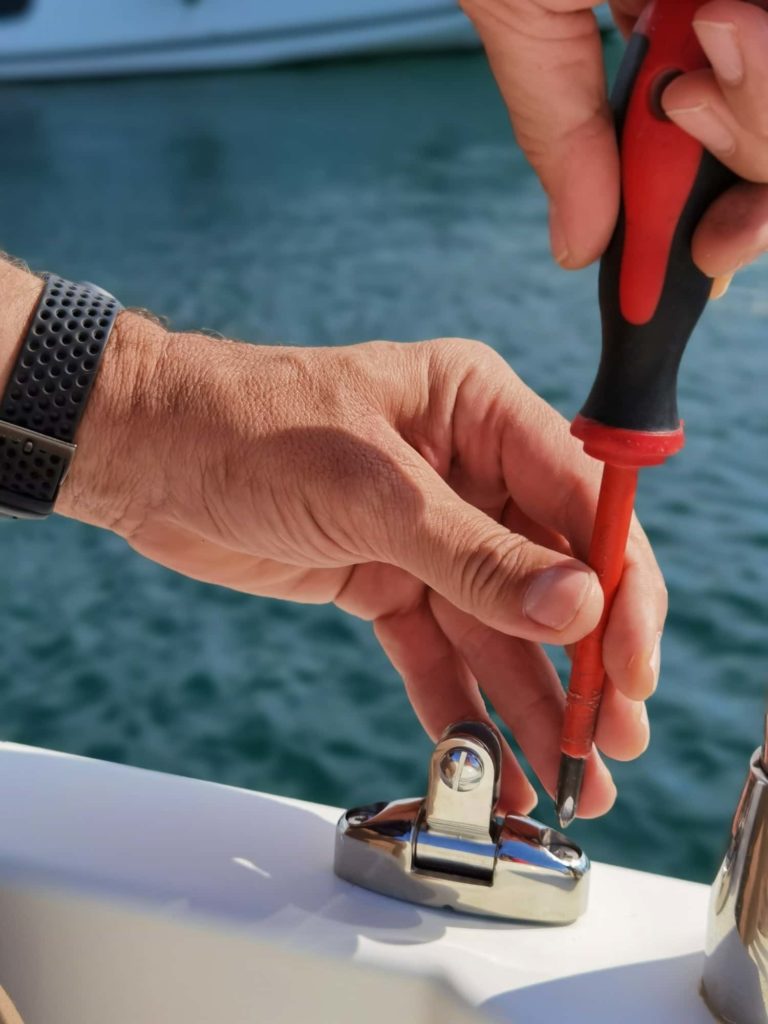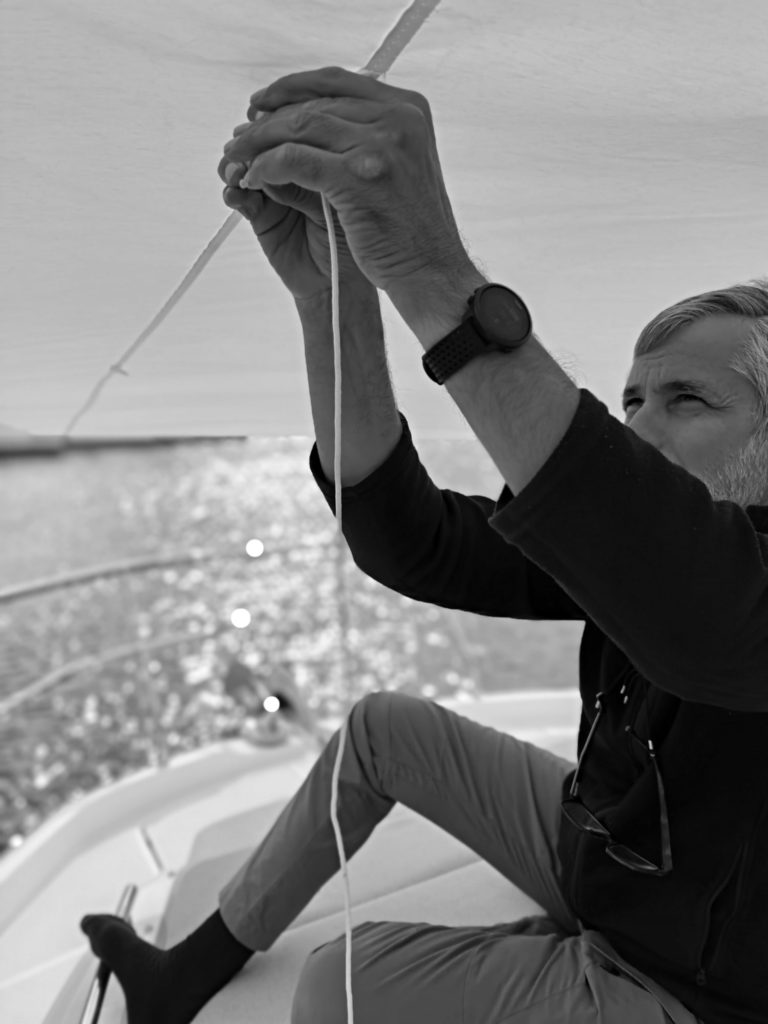 Additional Security For Stronger Summer Winds
Functional sunshades which are easily and quickly mounted help you keep cool during the summer months. We take into consideration additional security for sunbath sunshades so we invented an additional fastening system. With a few extra ropes the owner of Prestige has a solution to fix this sunbath sunshade. This will be useful especially during strong summer winds.
The whole system is easy to handle.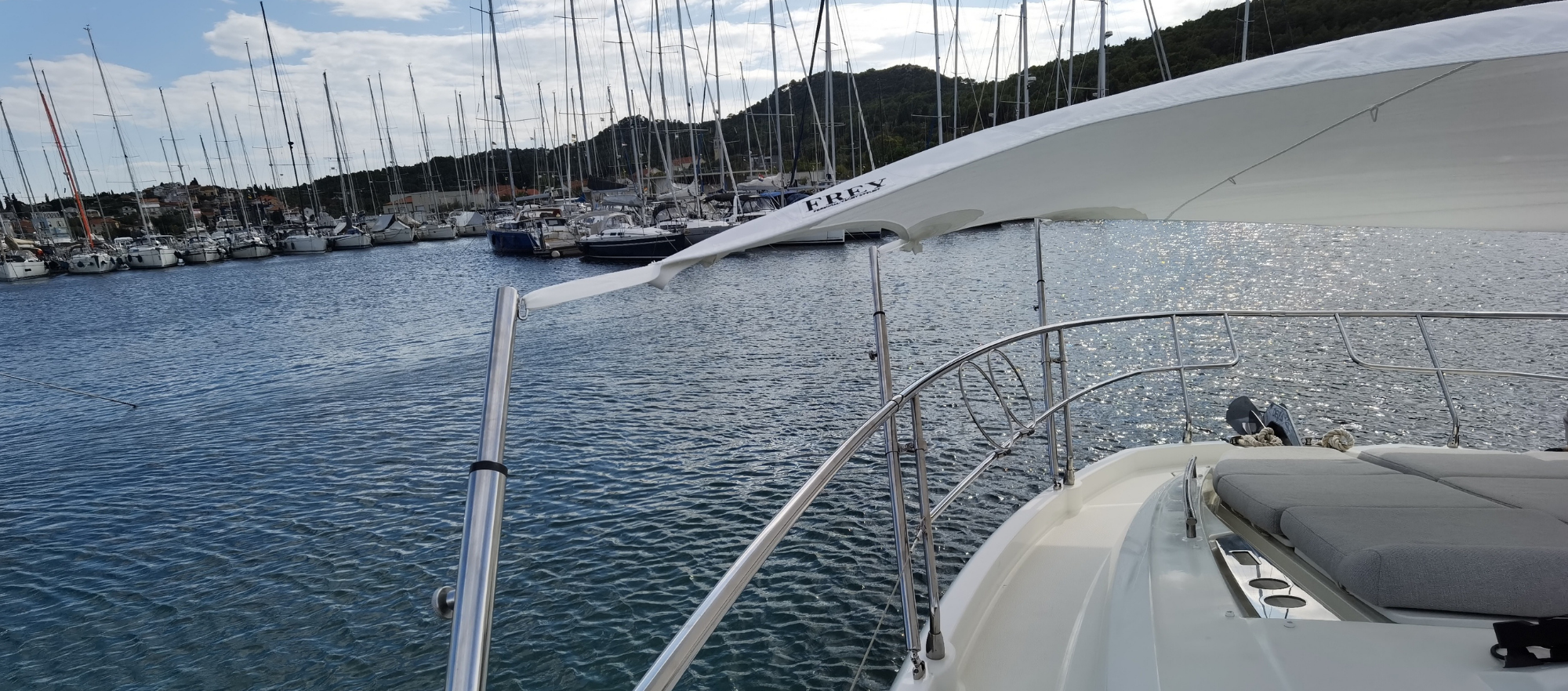 Storage Bag For Sunbath Sunshades

This is our Frey smart practical solution for storing sunshades when not in use. A great way to save the sunshades and save yacht space.
Smart storage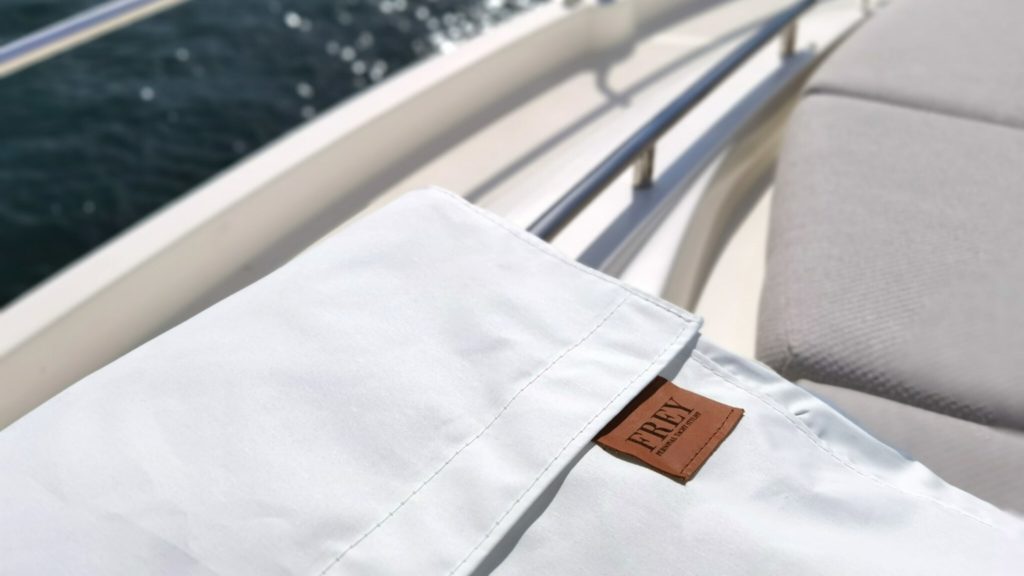 NEW Cockpit Awning For Prestige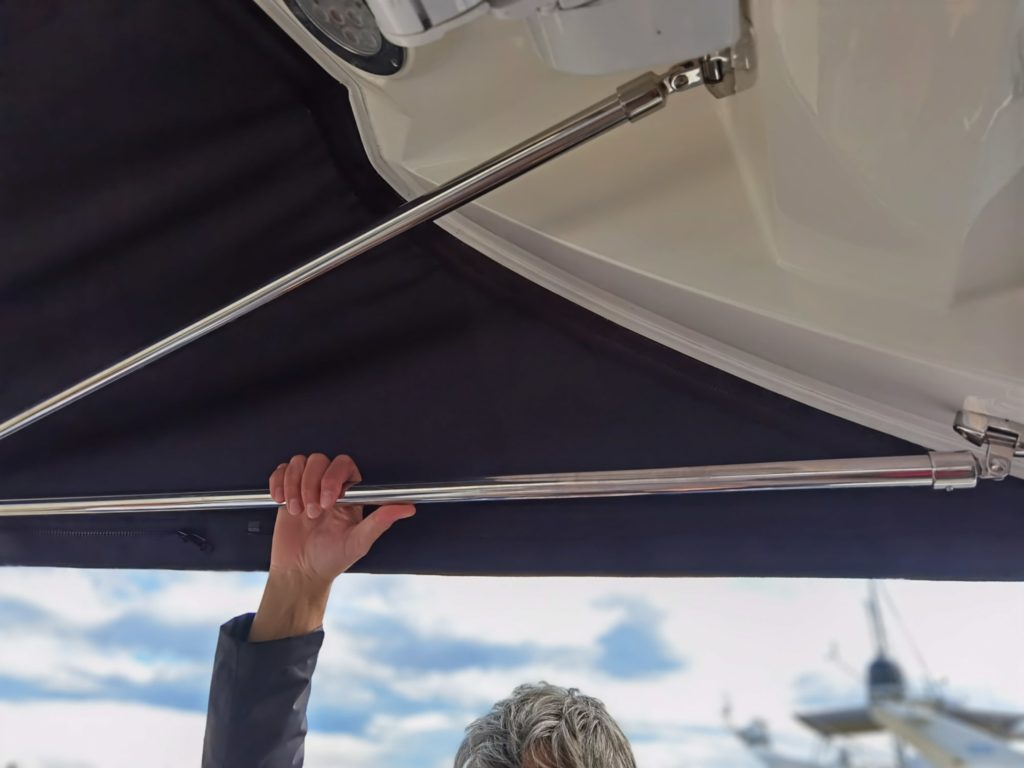 New Performance For – PRESTIGE 460S
The owner of the PRESTIGE 460S yacht wanted
to replace the original cockpit awning with a
stainless steel pipe cockpit awning.
Our idea was to offer a solution for the stainless
steel construction of the awning in such a way that there is no additional stainless steel
support pipes.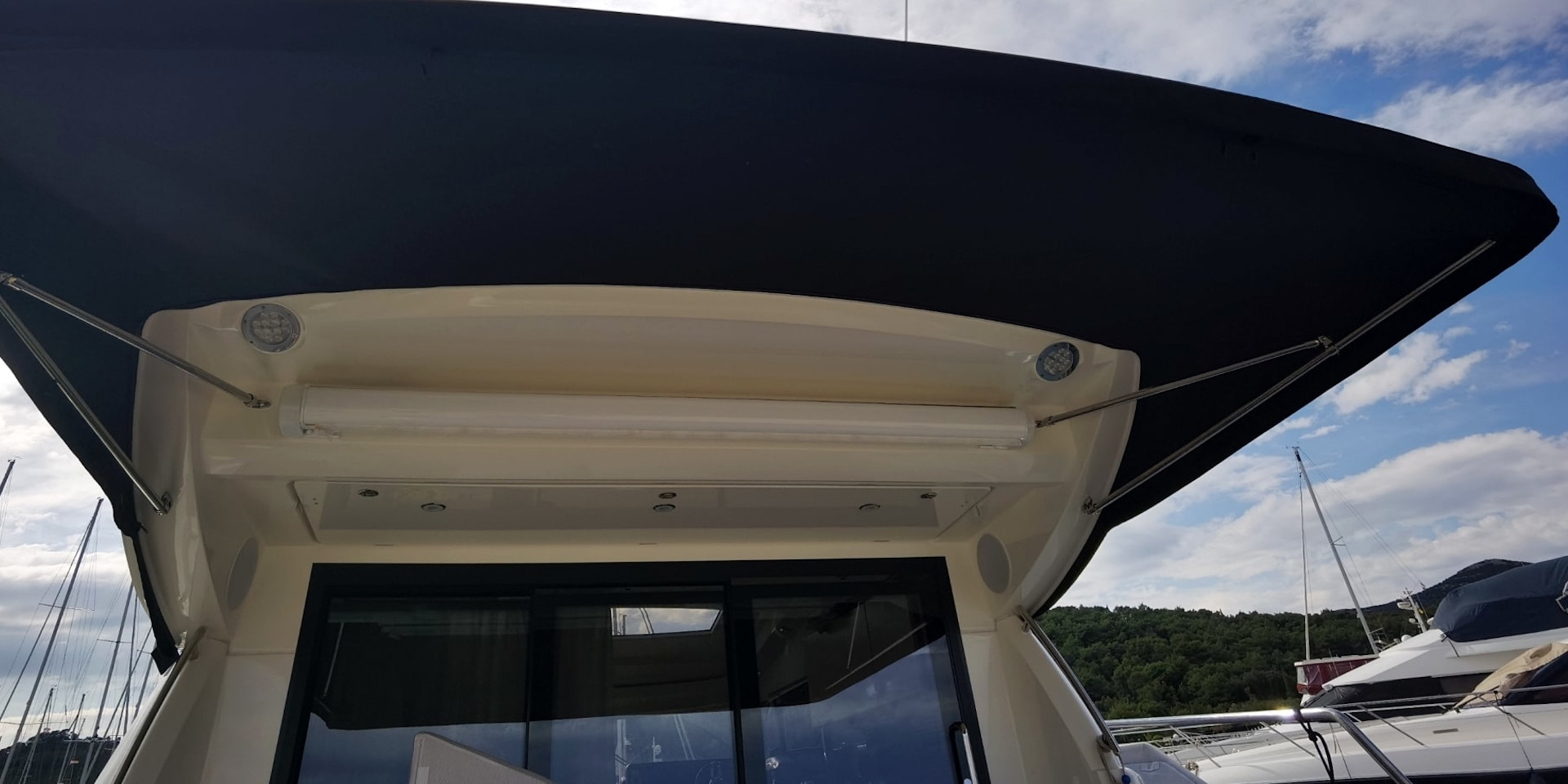 Under The Black Is Good
The owner chose Sunbrella Plus in a black colour for the cockpit awning on his Prestige 460S.
As the cockpit is an important space on every yacht or boat, it was important to choose a marine fabric that has properties for all weather conditions; waterproof, UV resistant, abrasion and mould resistant. This part of the awning will equally protect the cockpit in summer and winter.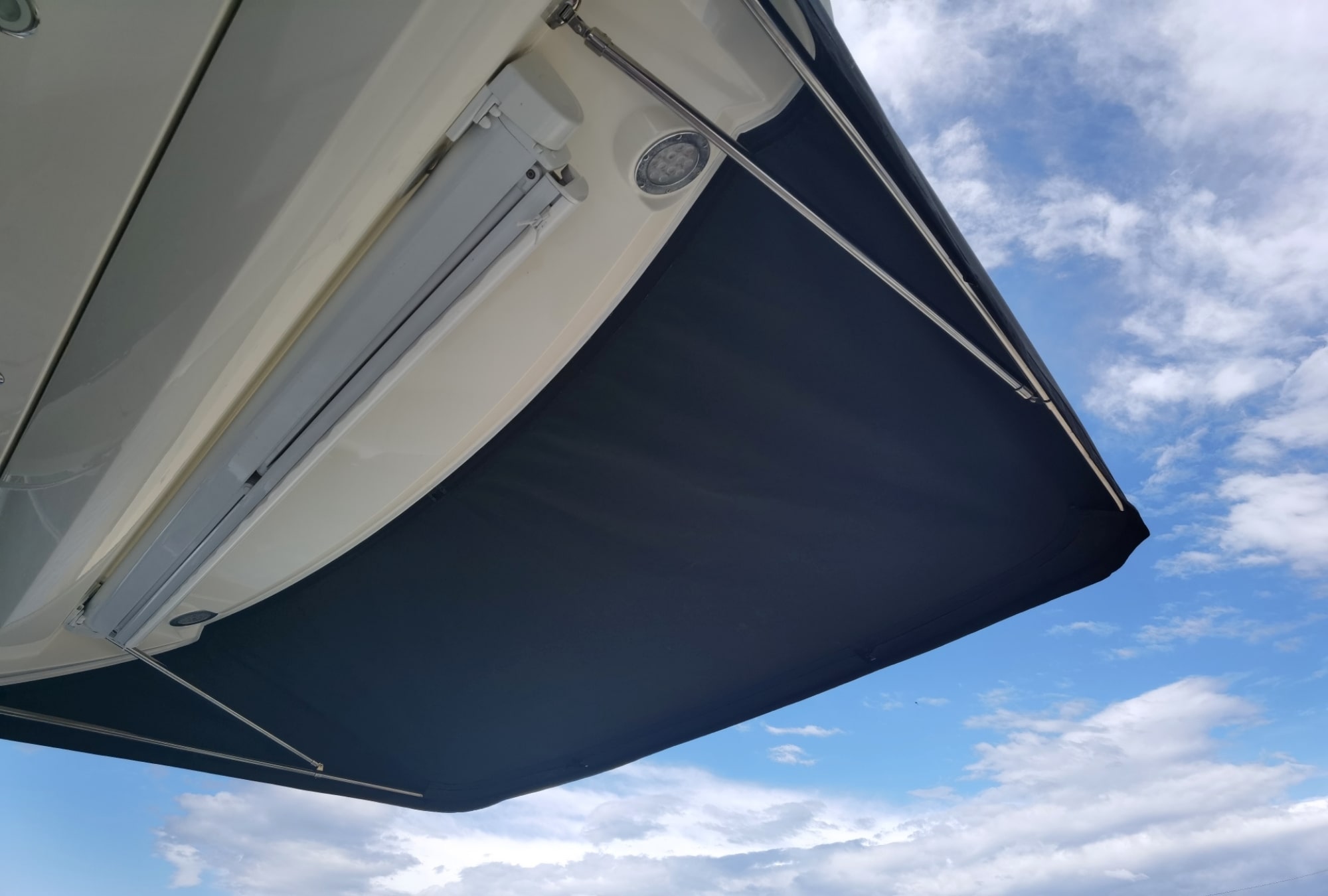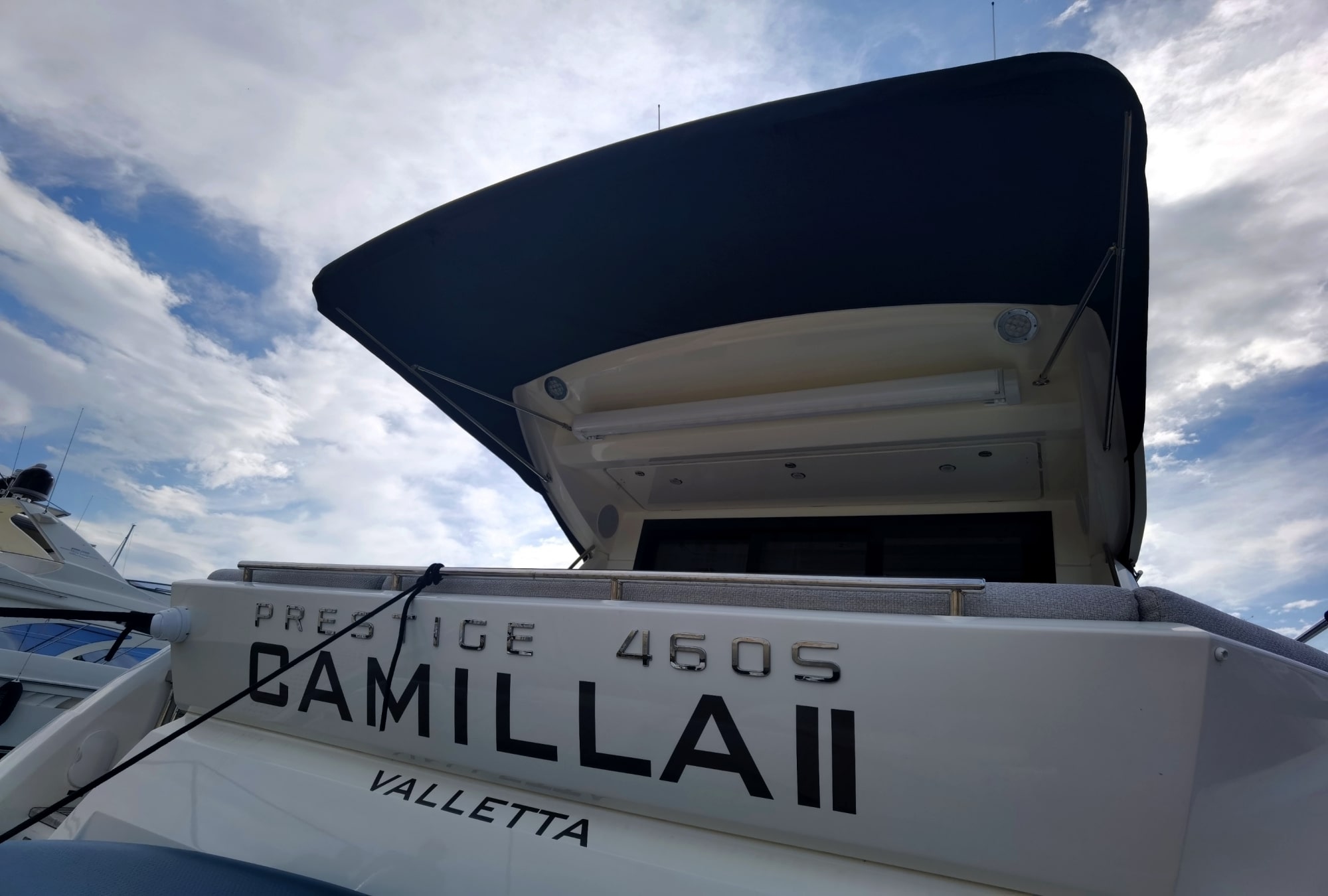 Cockpit Space Is NOW Much More Open
The performance of such a cockpit awning was the best aesthetic and functional solution for the Prestige. Without additional support stainless steel pipes, the entire cockpit space is
much more open.
Cockpit Sunshades
Easily Transformed Cockpit Space Into Summer Oasis
Since the entire cockpit of the awning is very strong, we simply upgraded the cockpit sunshades and the possibility of closing the entire cockpit with all sides with a YKK shutter system.
Our choice of Serge Ferrari Soltis '86 mesh offers shade, air ventilation, privacy and aesthetics. Perfect reasons for the cockpit transformation of boat canopies into protective shade.
Privacy and shade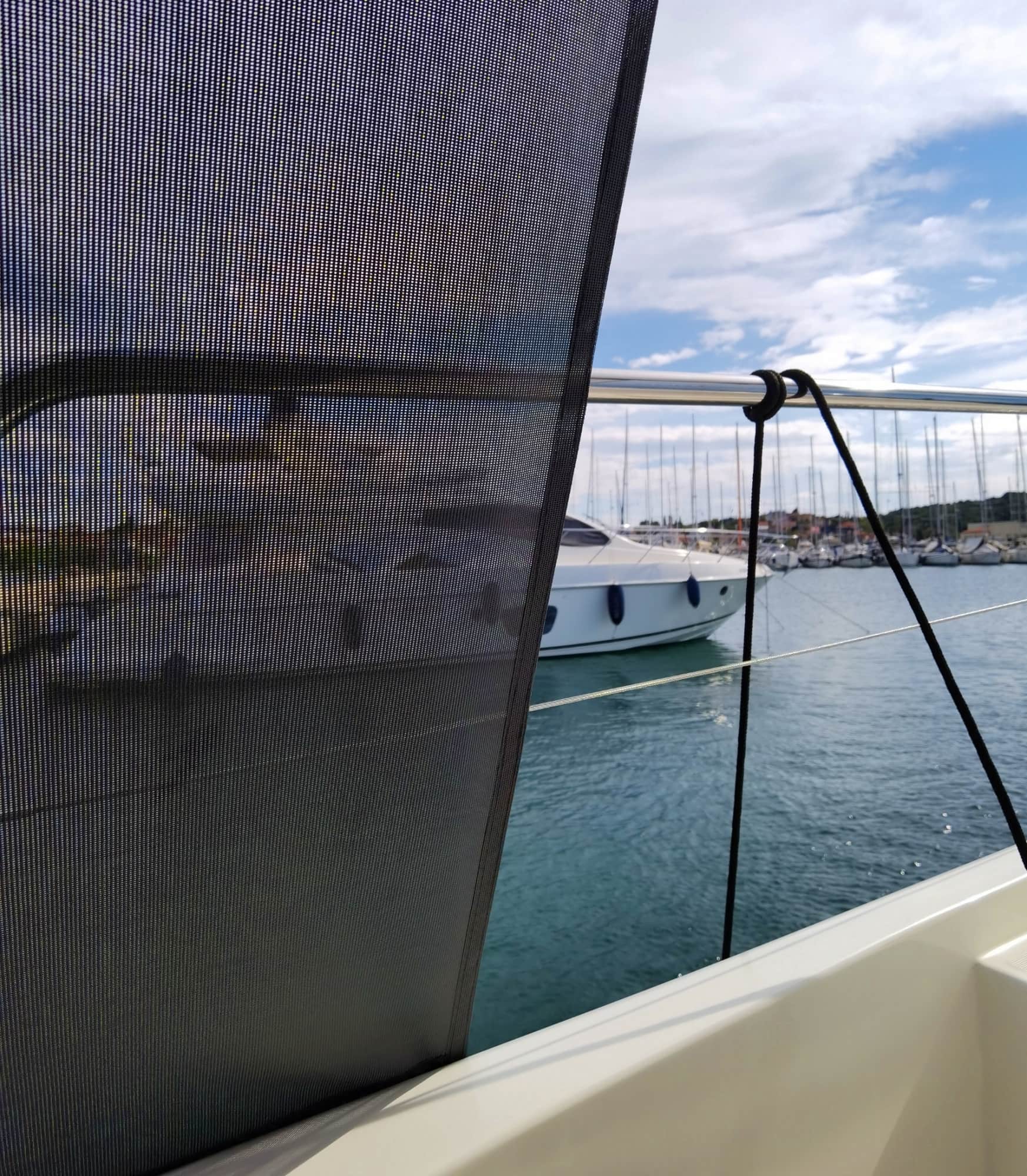 PROCESS OF FITTING COCKPIT SUNSHADE ON PRESTIGE 460S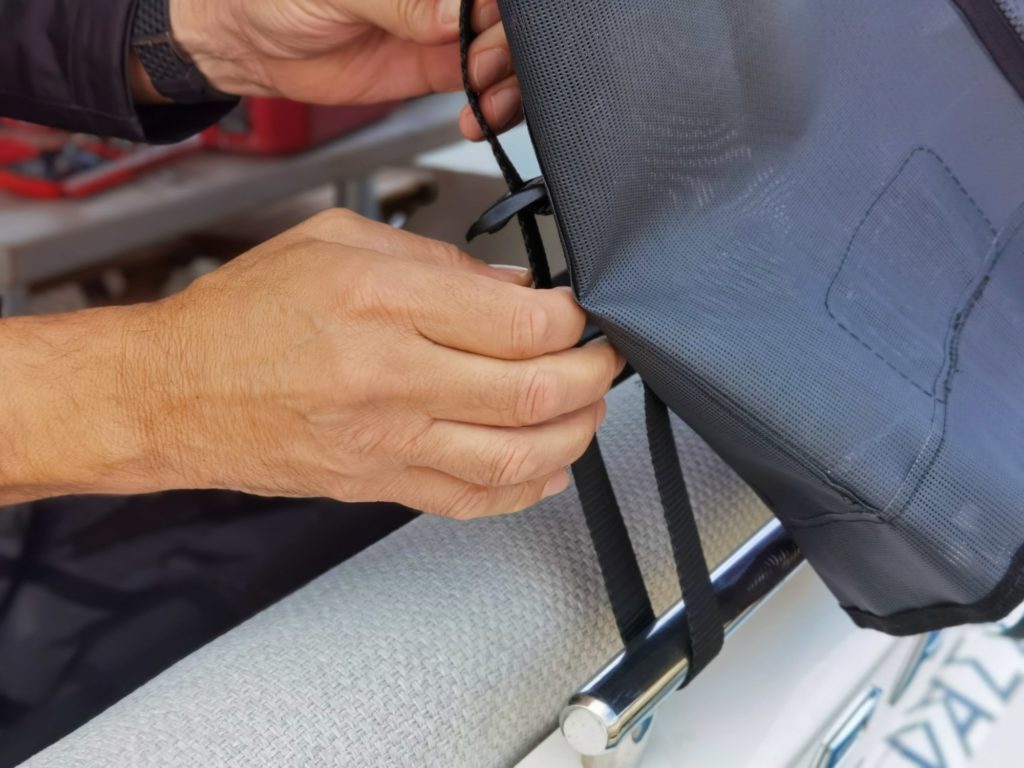 Simple Fastening
Just a click
Elegant and practical summer sunshades are easily set on existing fastening systems. Sunshades can be attached to the boat with zippers or use a roll up system. They are supported with stainless steel aluminium pipes and support straps for stability and durability.
Afterwards, you simply put them in a 'storage bag', another smart way of saving space.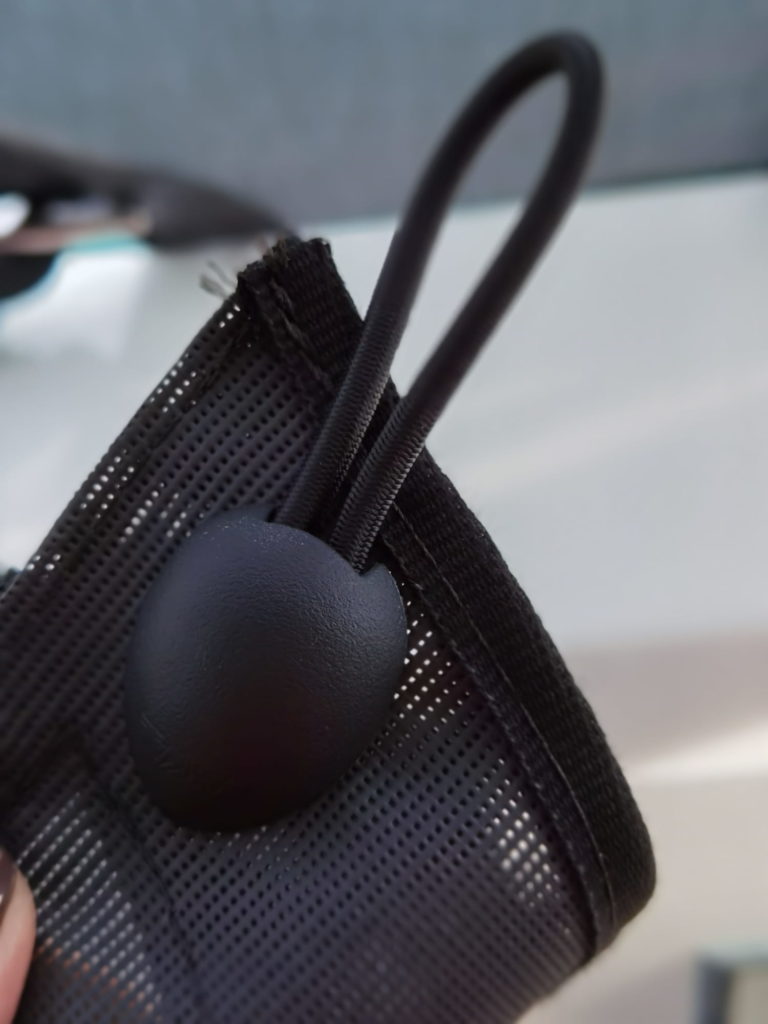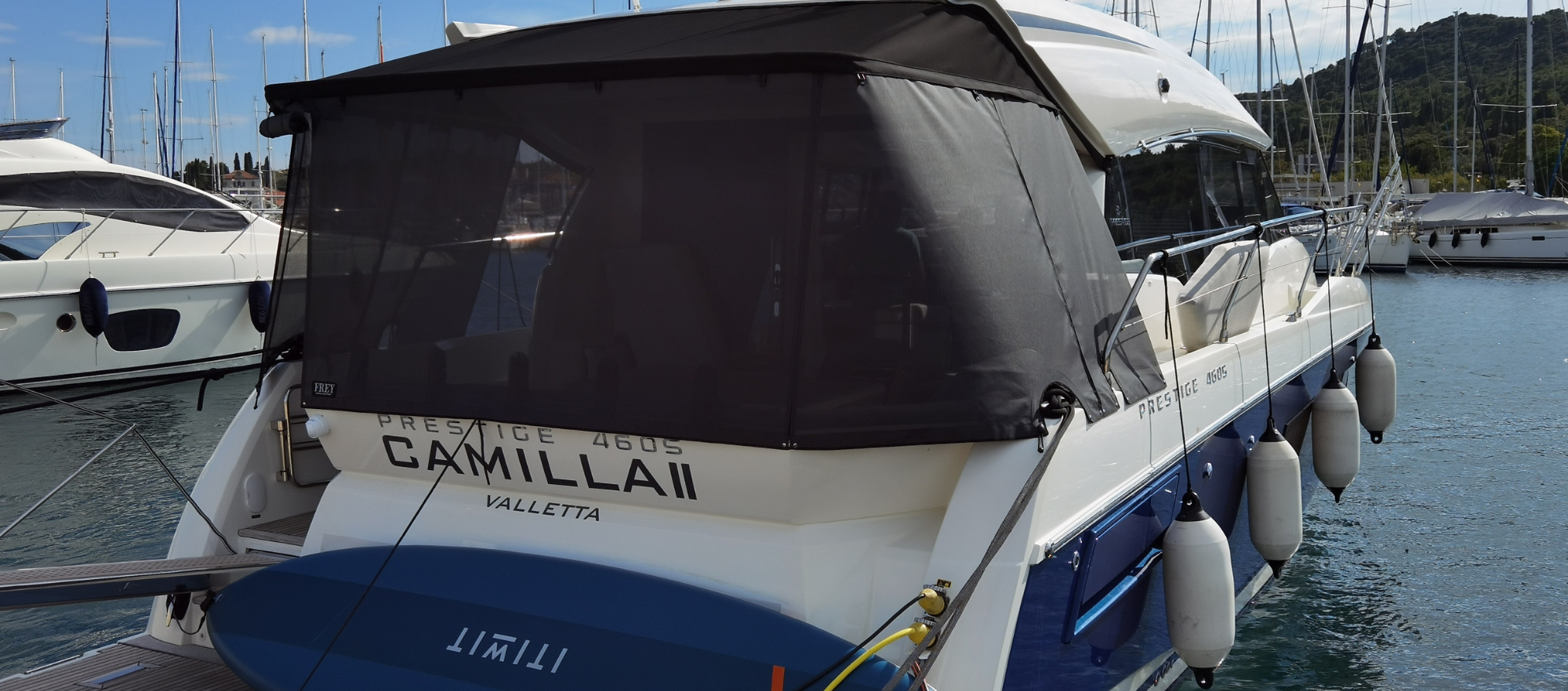 Smart Storage
Protect and save cockpit sunshades.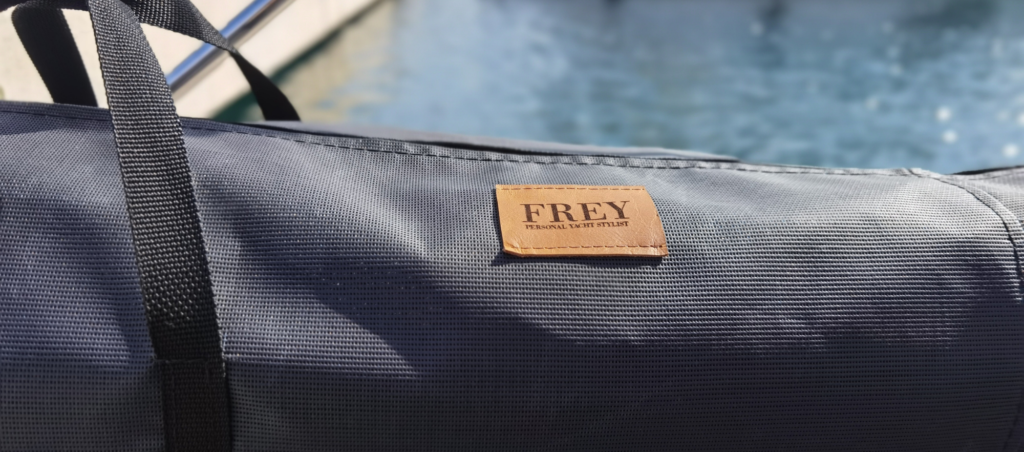 #Similar Projects