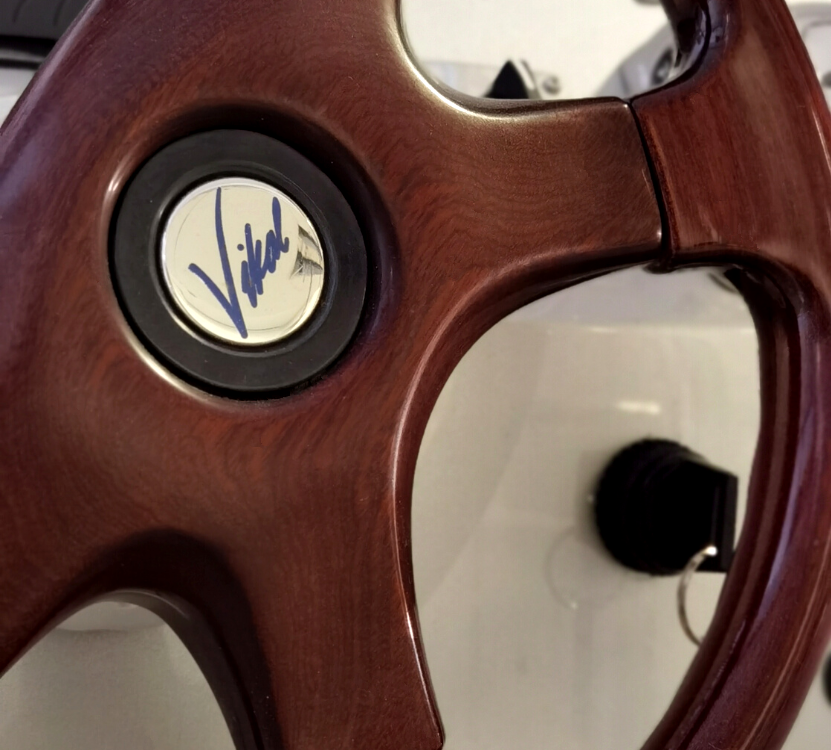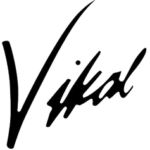 PROJECT: Complete reupholstery
S/Y tender name: AL MIRQAB LIMO 12 M
Type: Limousine Hybrid – 18 passengers – 41 knots

Main goal: To redesign the interior and exterior cushions,
keeping the original design of Vikal Hybrid Limousine tender.
Complete Refit For The Most Exclusive Vikal Limousine
Alive Again
We are proud of the complete refit on this Vikal Tender Hybrid Limo for M/Y Al Mirqab. The entire Vikal was reupholstered in the original style.
For the cabin interior we chose soft, luxury Italian leather. The texture of the perforated leather in combination with plain leather in the same tone, is made exactly according to the defined design and request of the client.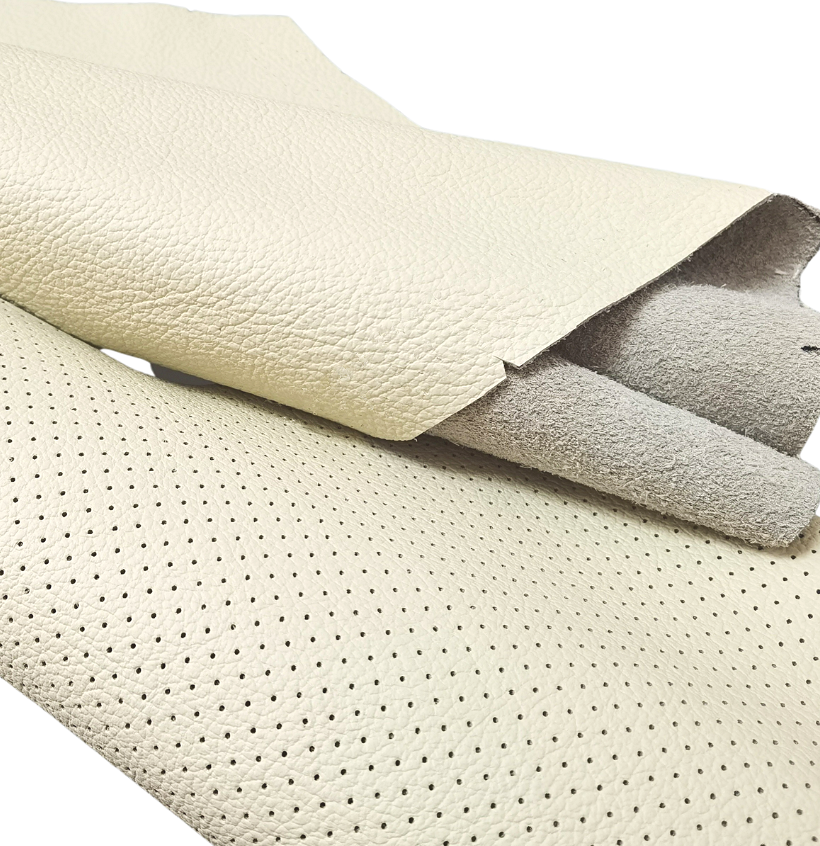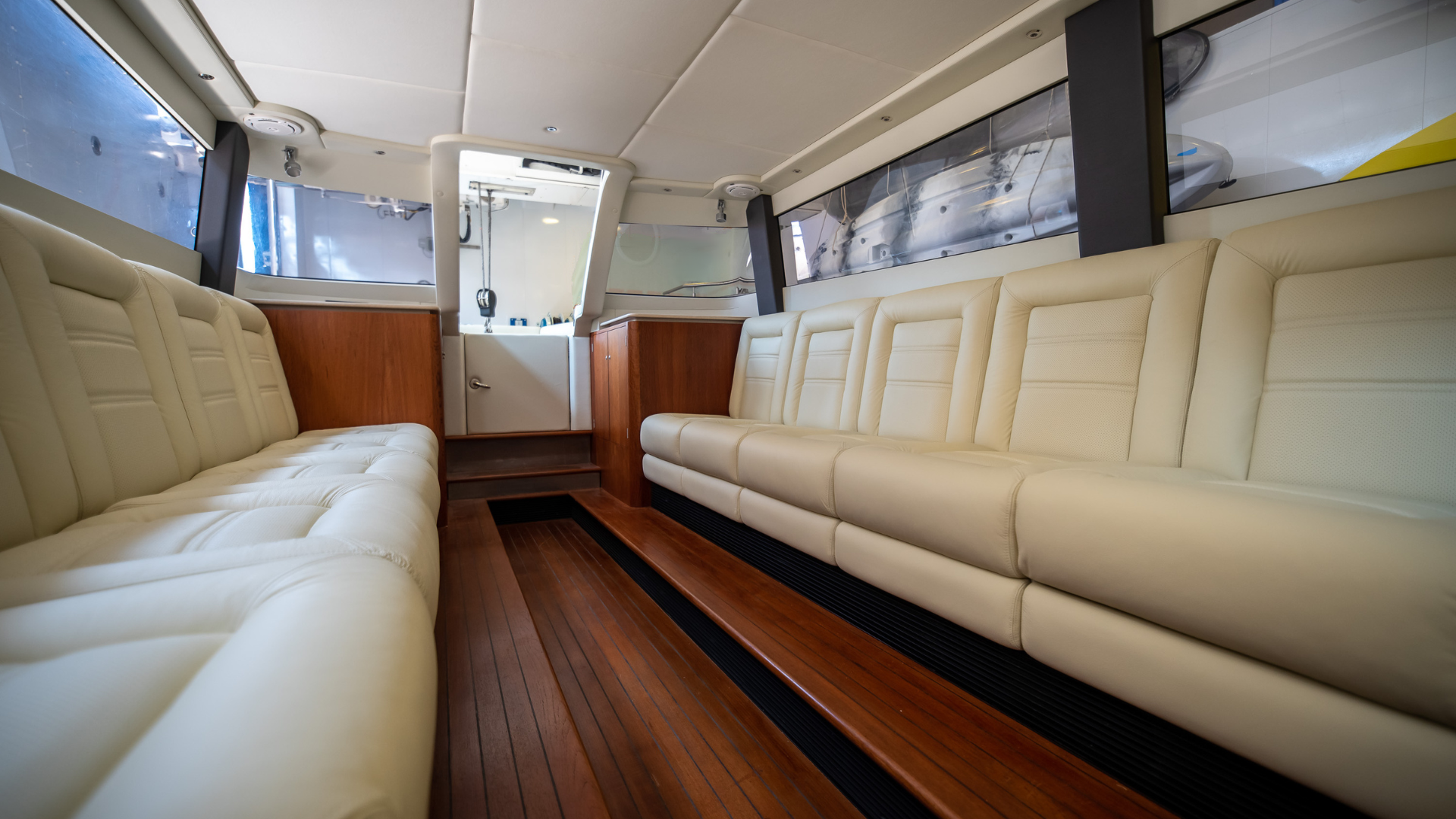 NEW VIKAL LIMO INTERIOR IN LUXURY SOFT LEATHER
INTERIOR GALLERY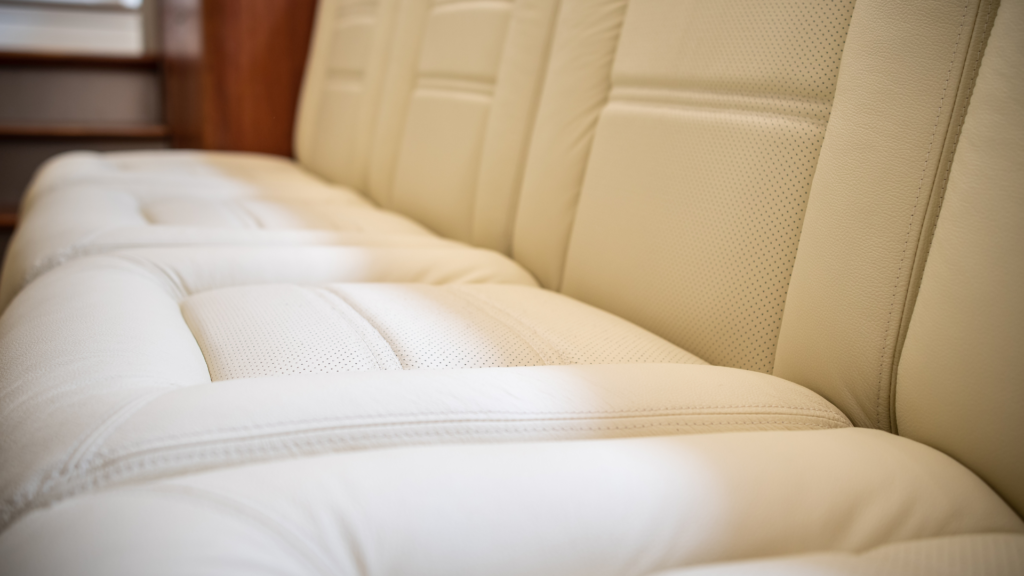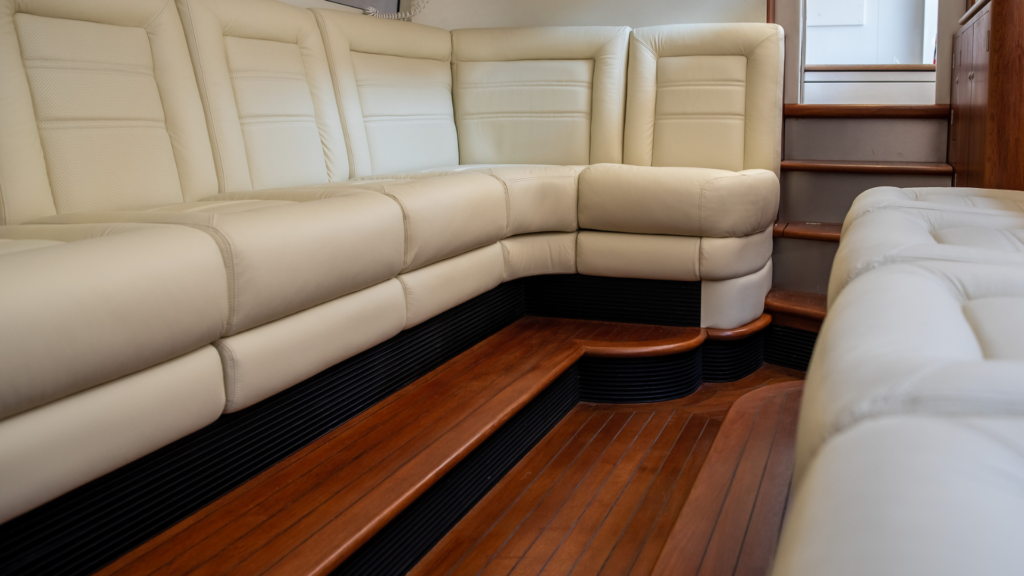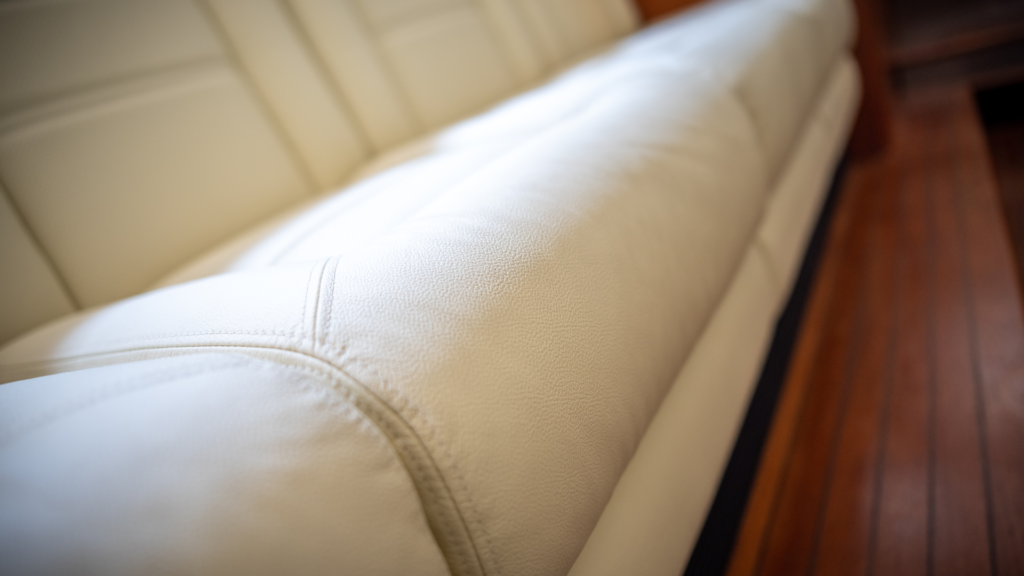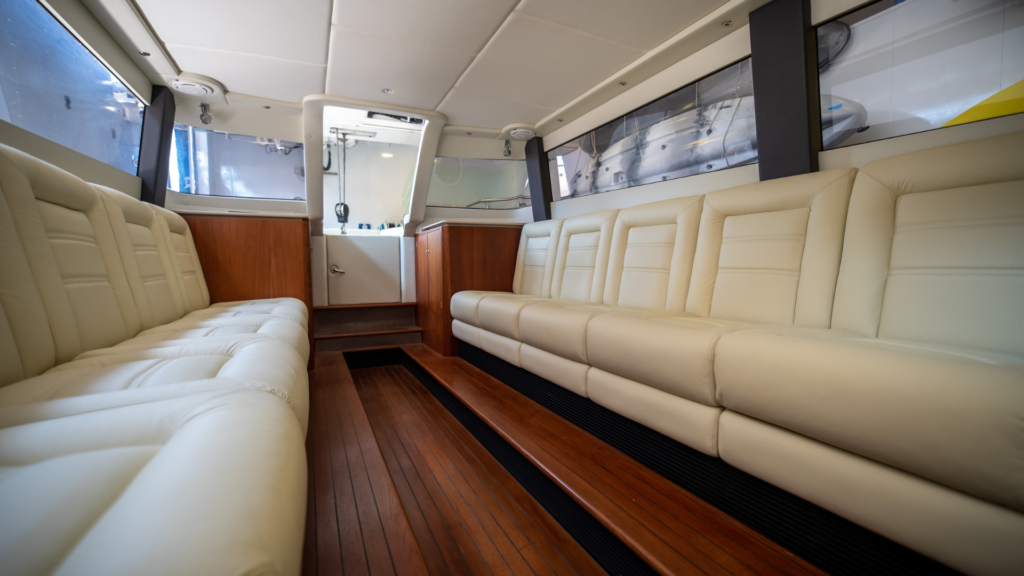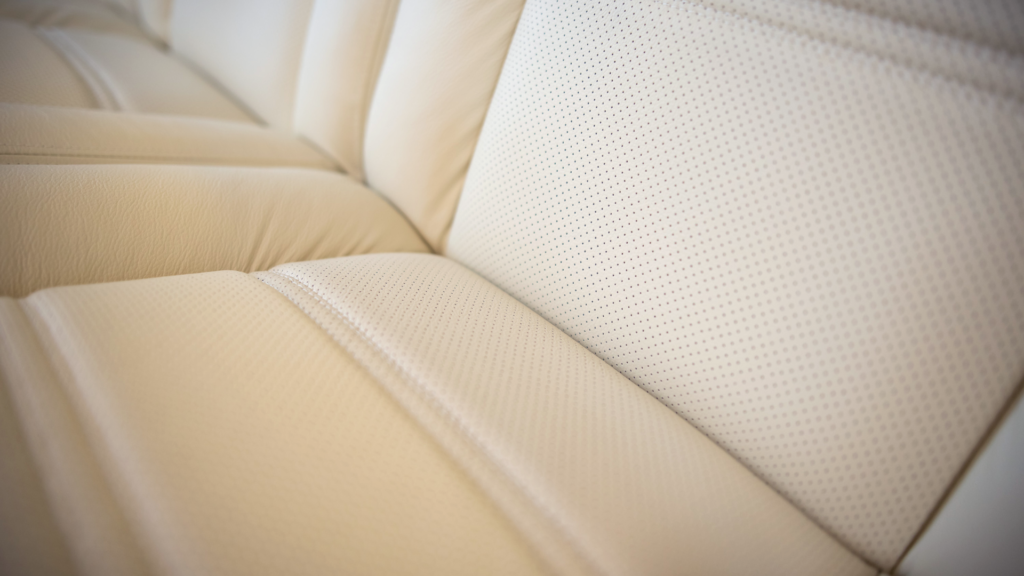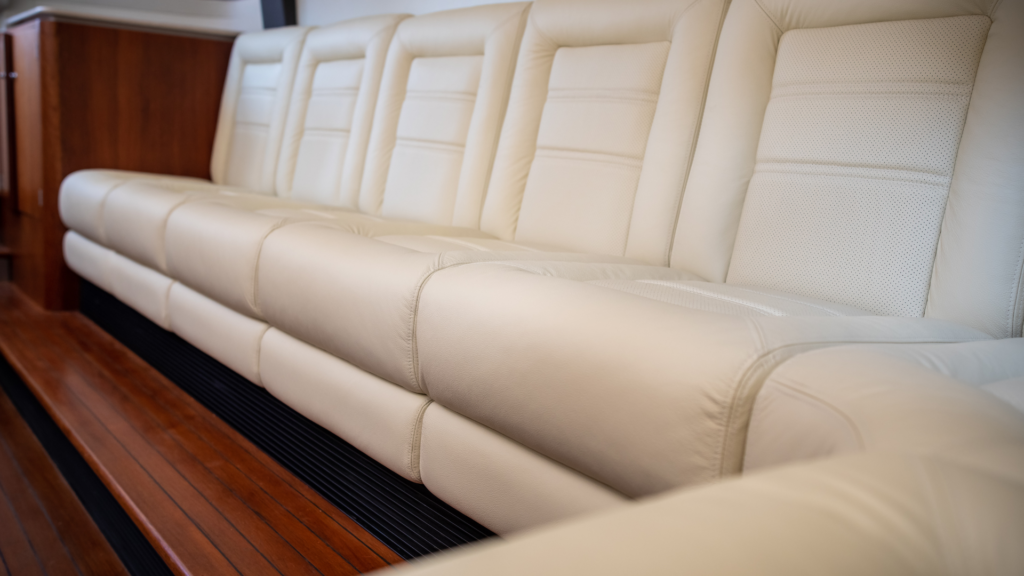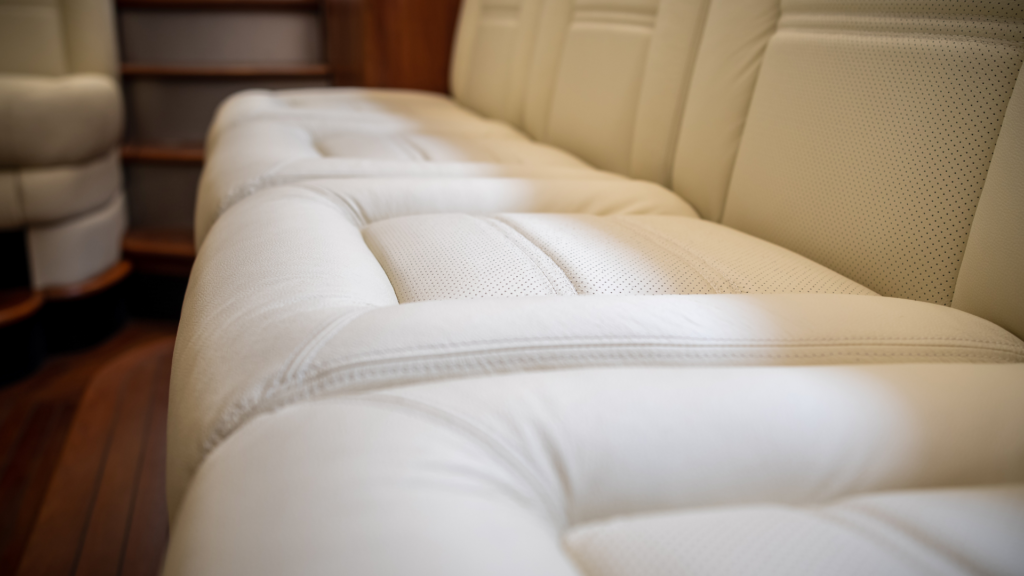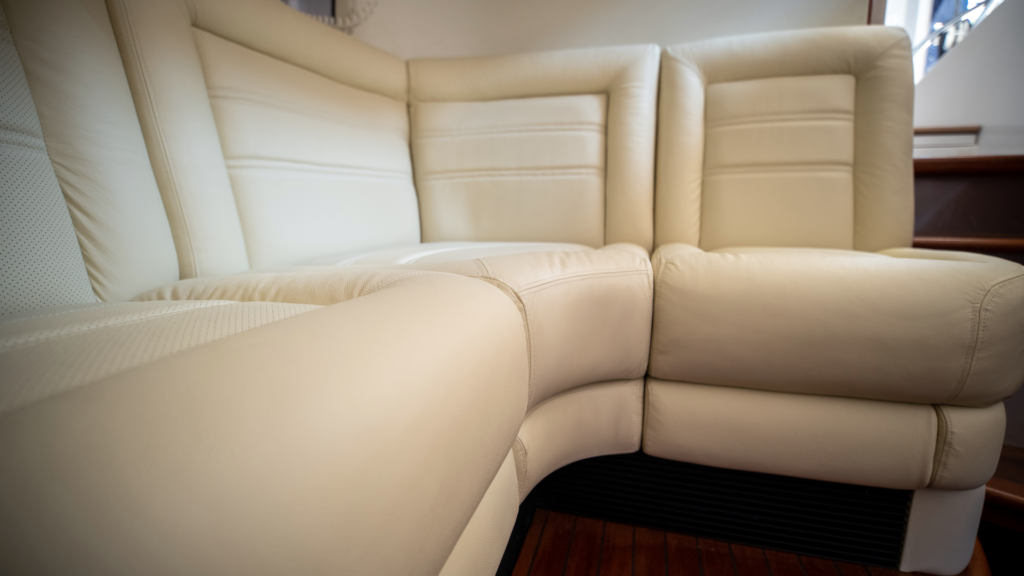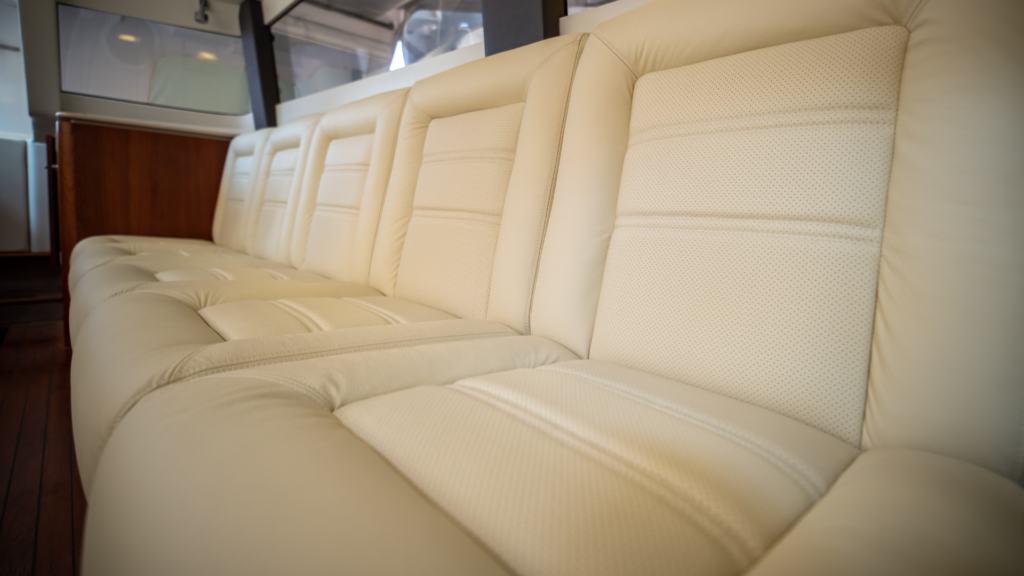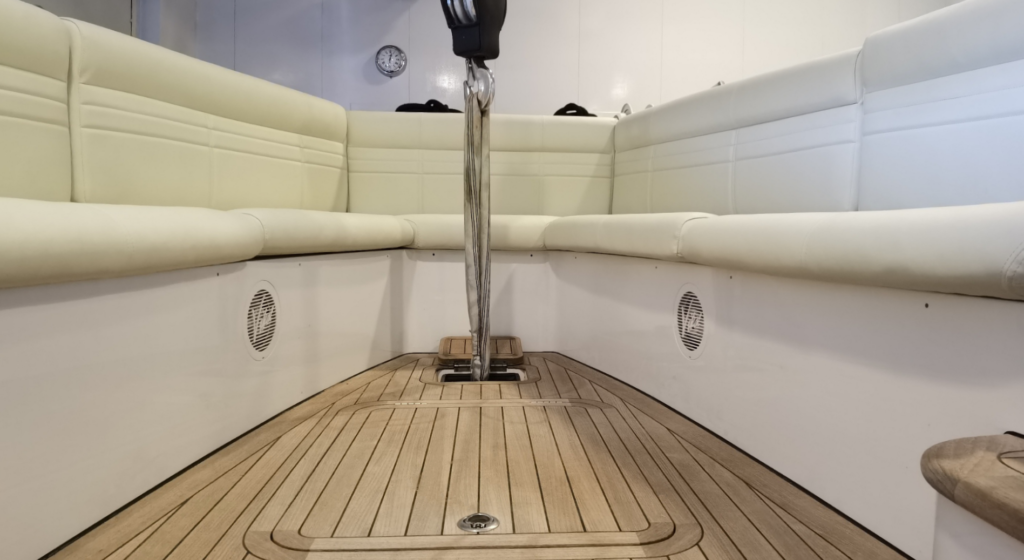 NEW EXTERIOR CUSHIONS FOR VIKAL HYBRID LIMOUSINE
VIKAL LIMOUSINE REUPHOLSTERY EXTERIOR GALLERY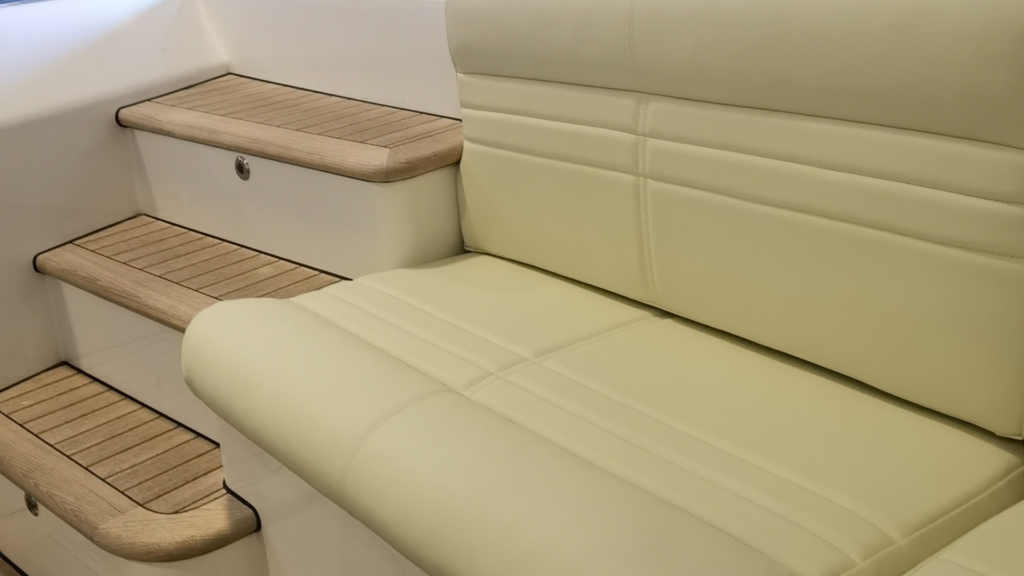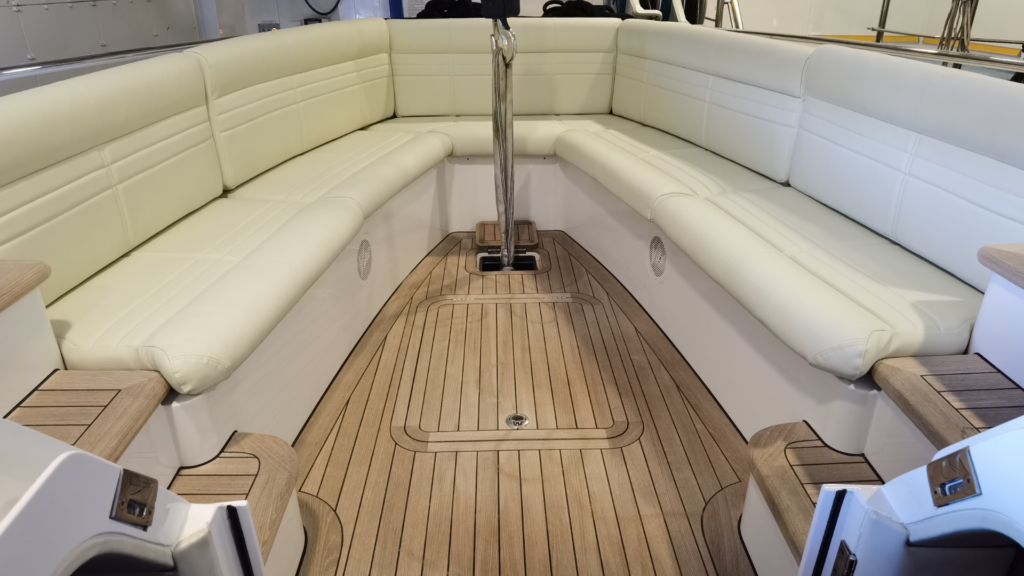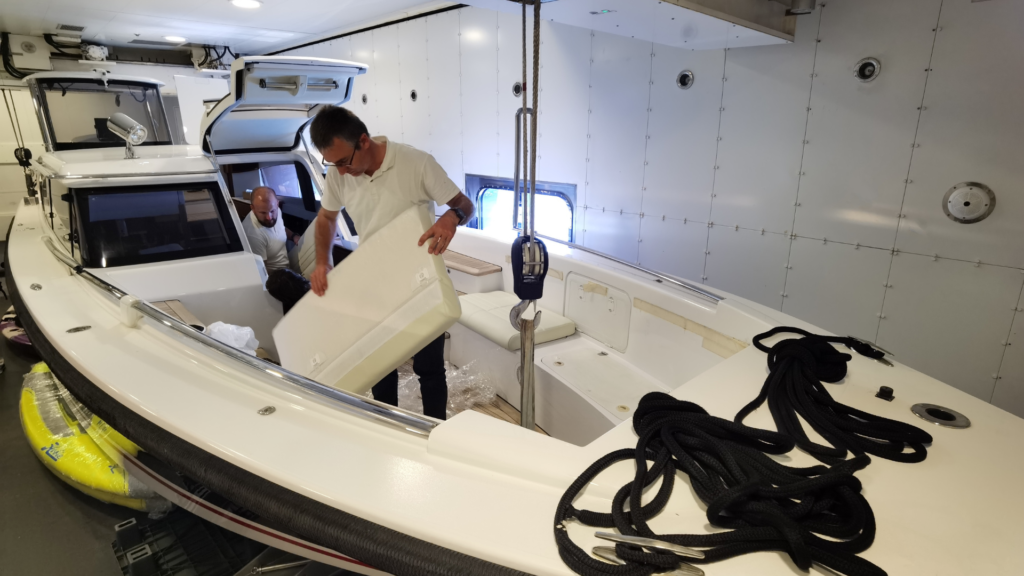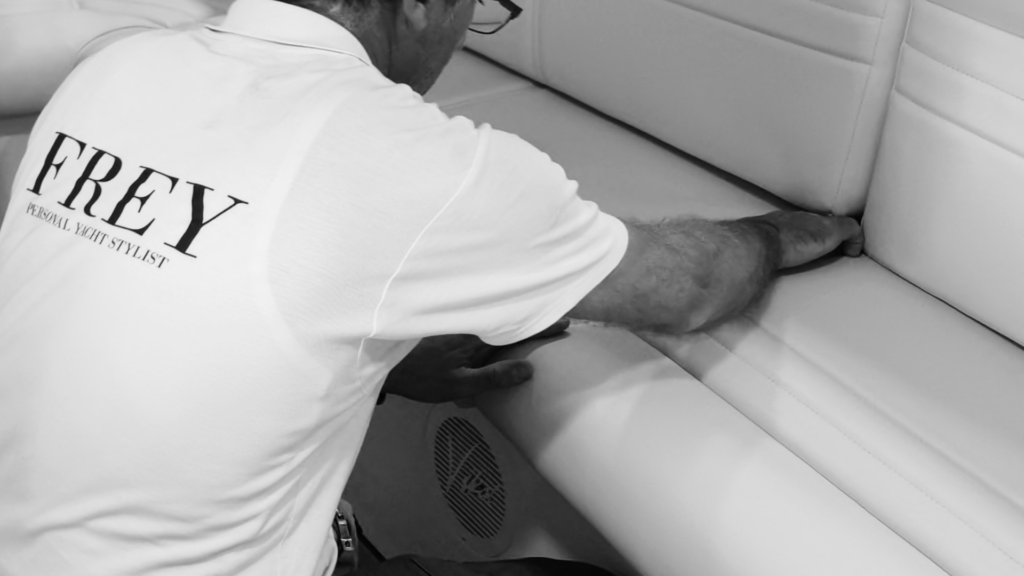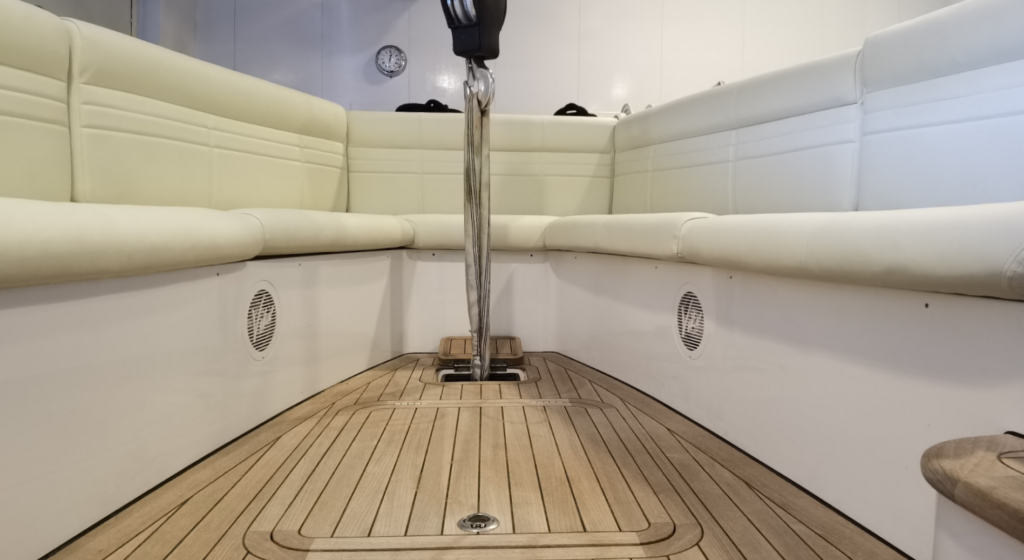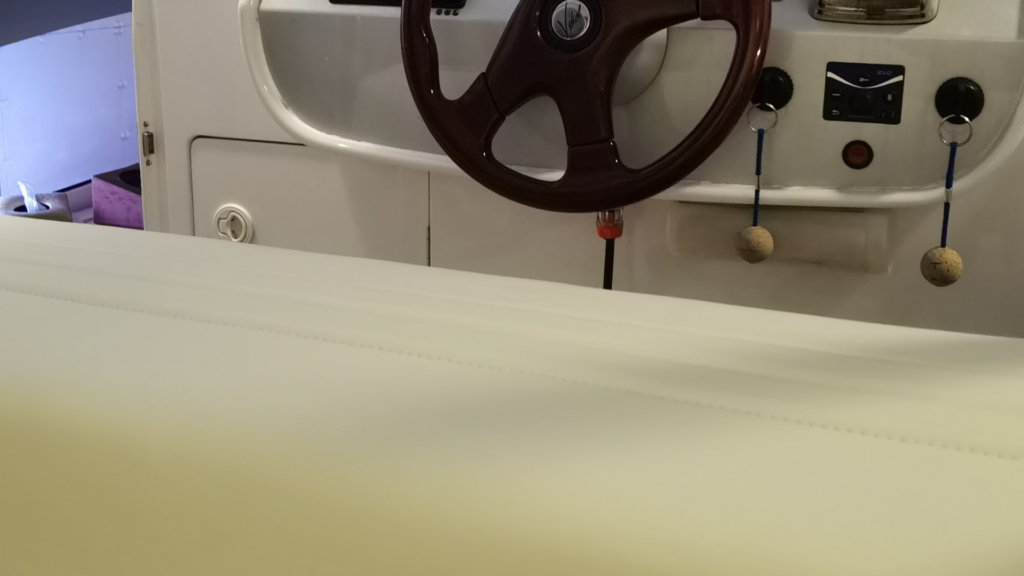 PREMIUM CRADLE PROTECTION
We reupholstered complete cradles for Vikal superyacht tenders with premium marine leather.
It is very important to prevent any scratching on this beautiful superyacht tender.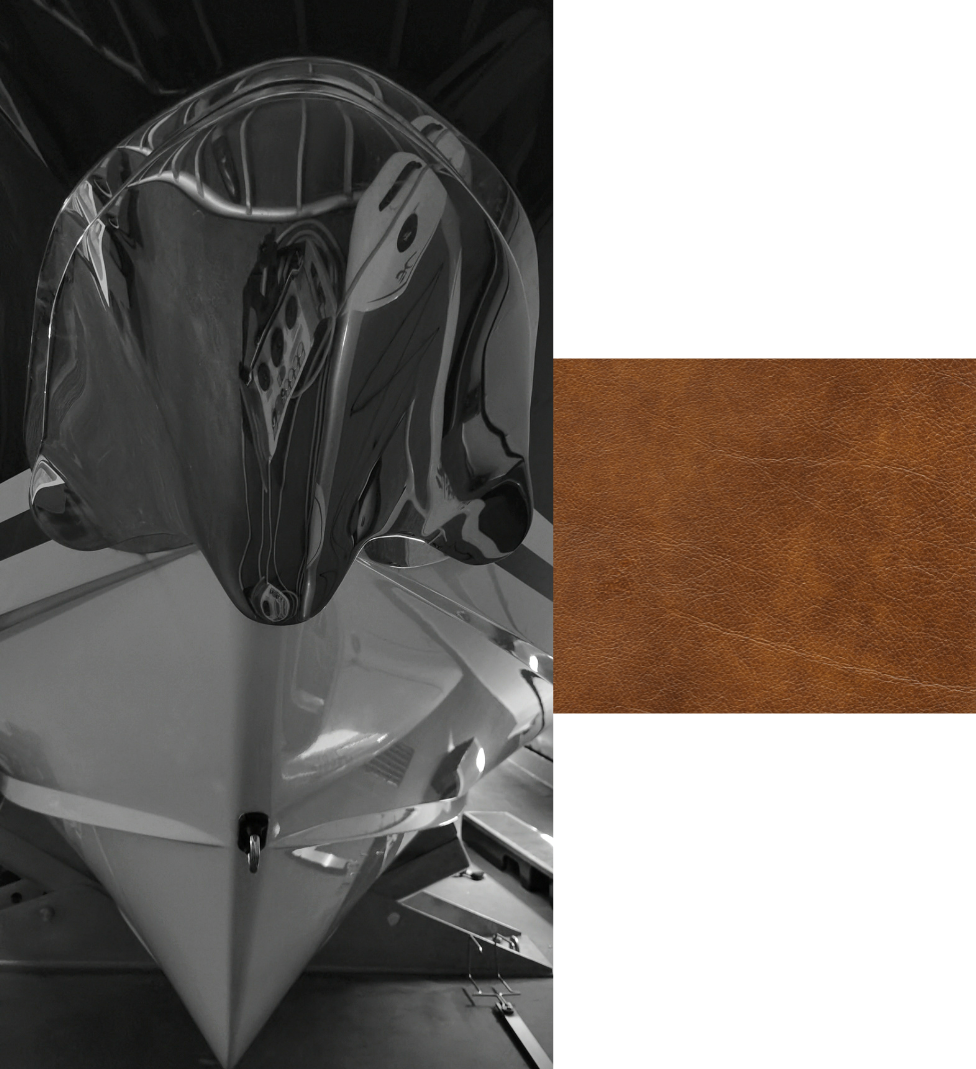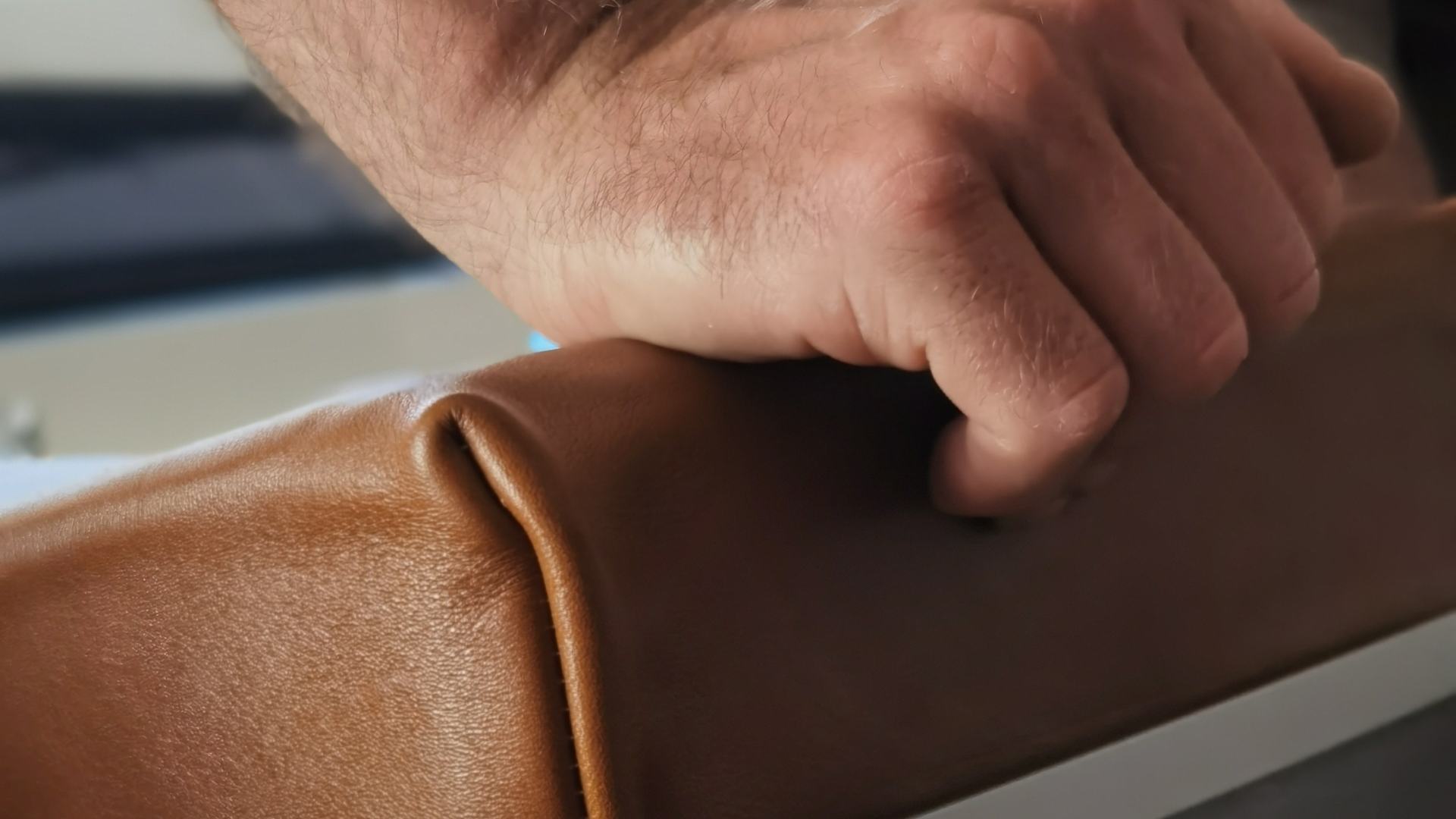 STRONG LEATHER FOR TENDER CRADLES
#Similar Projects