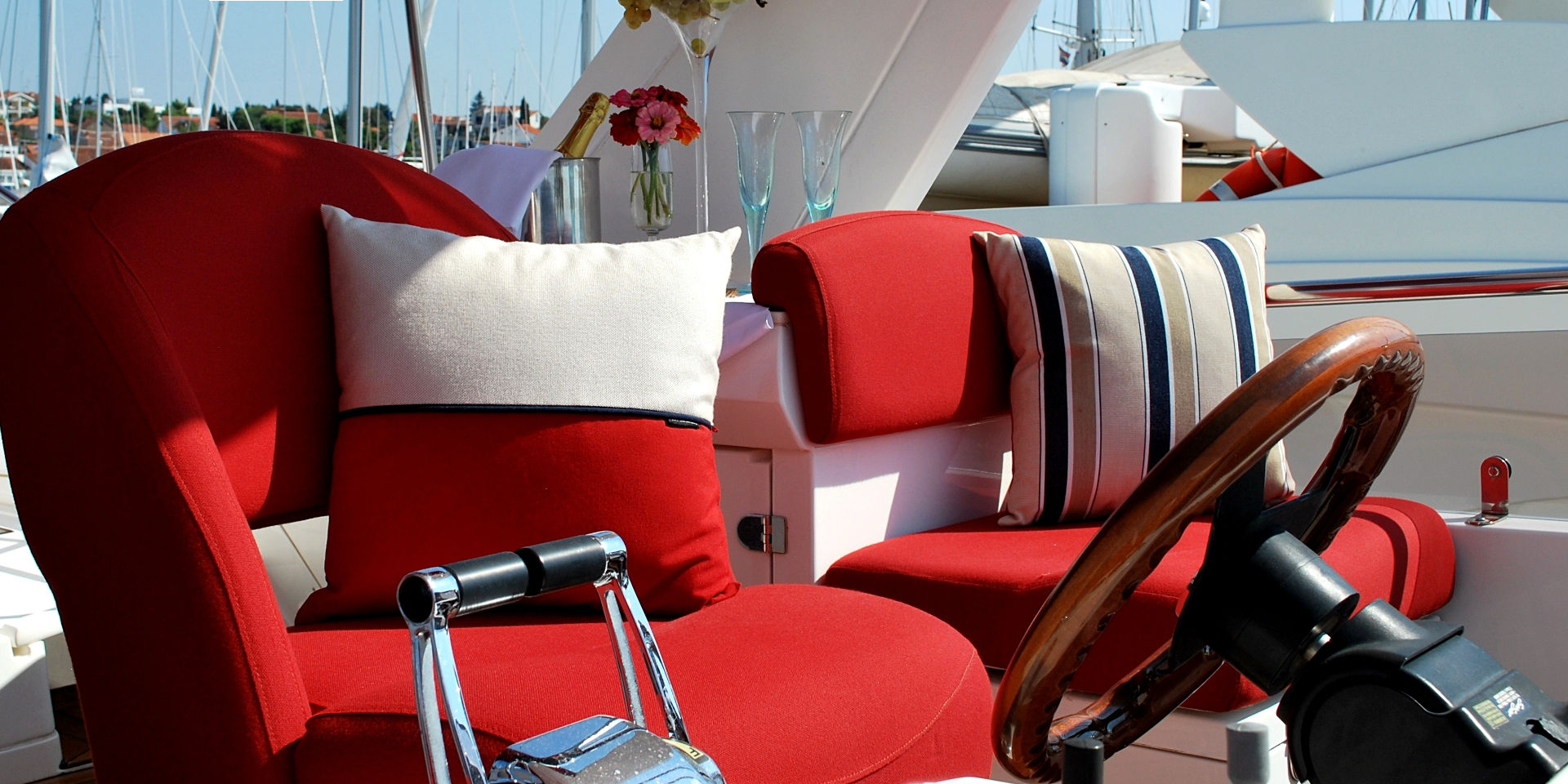 REUPHOLSTERY YACHT EXTERIOR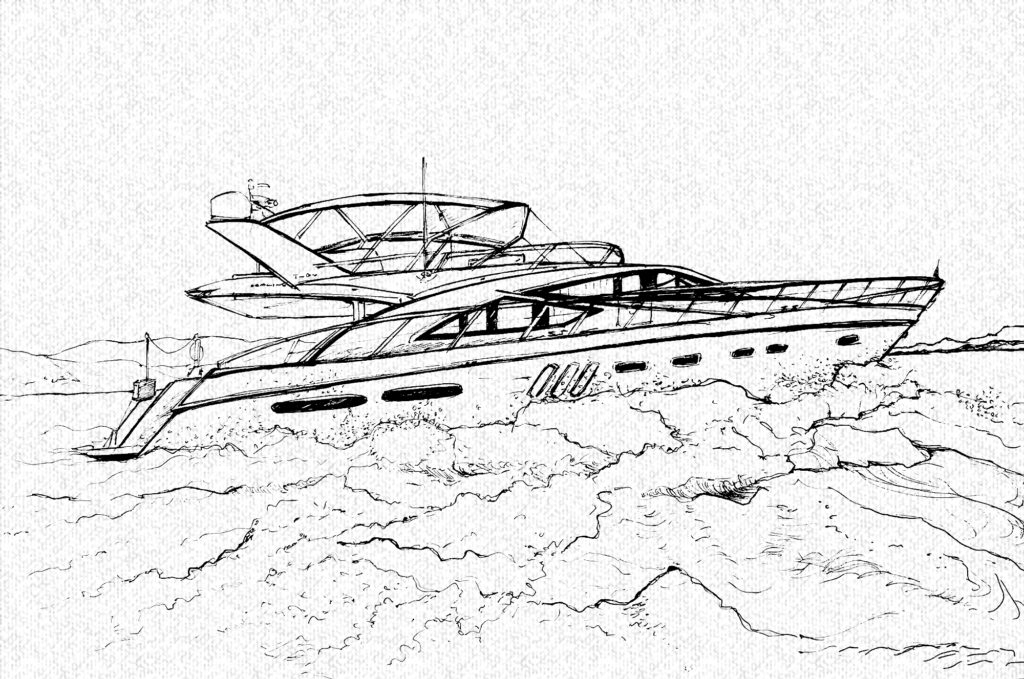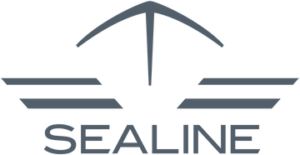 PROJECT: Reupholstery Yacht Exterior
Yacht name: Sealine T-60
Length: 17.97 m
Main goal: To restyle complete yacht exterior cushions on the Sealine yacht to achieve a more modern look and additional comfort.
Duration: 20 days
Frey participants: Vanja & Matija (Design), Nerko & Ante (Production & Assembly)
Materials used: Sunbrella®, Sunbrella Cushions®
Location: Marina Kornati, Biograd Na Moru, Croatia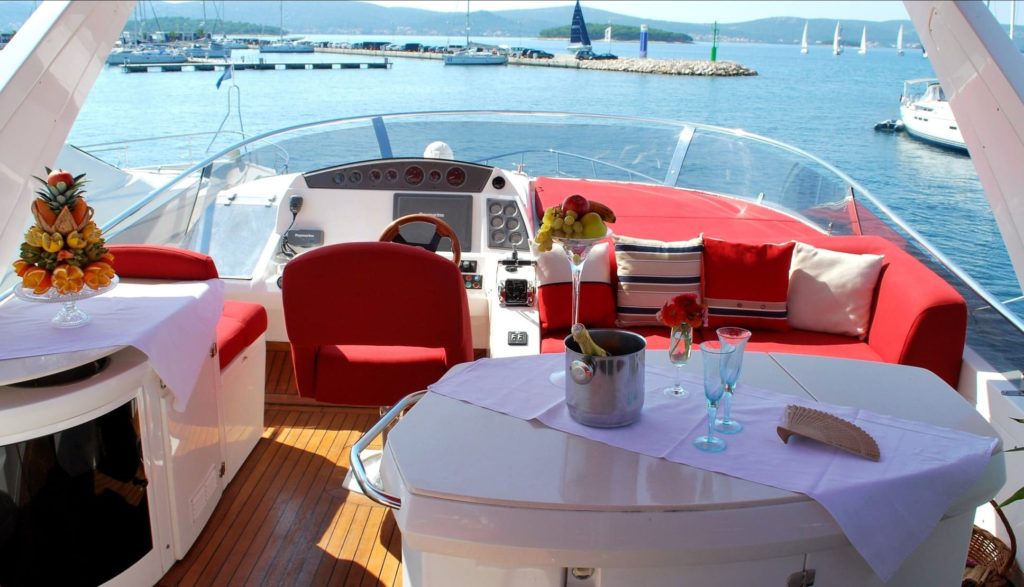 Sealine T-60, A Double Class Yacht Act
Being first class, the Sealine T-60 is a true reflection of workmanship and quality, mirroring sophistication and magic.
Already a modern style icon, our FREY team has
enriched this Sealine T-60 yacht by re-vamping the existing upholstery to give the yacht a fresh and completely new look.
Mission :
To make maximum use of space & comfort on your yacht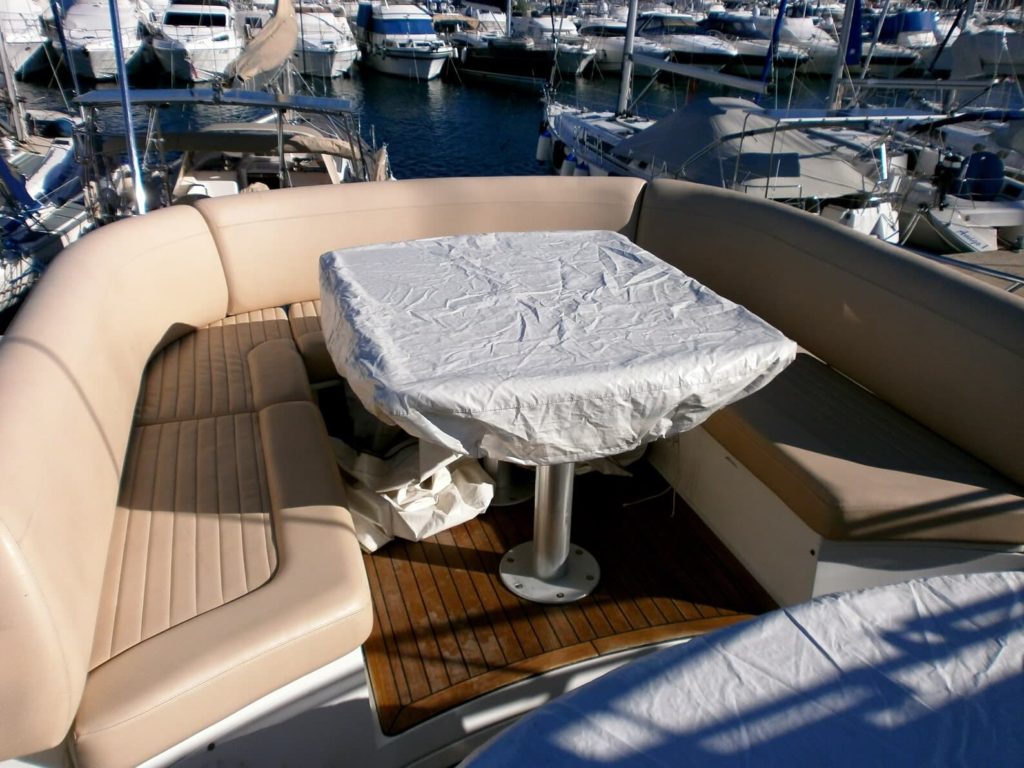 Before …
The sundeck yacht cushions on the Sealine T-60 were too small and we wanted to make use of the complete width of the sundeck area to turn into
sundeck cushions.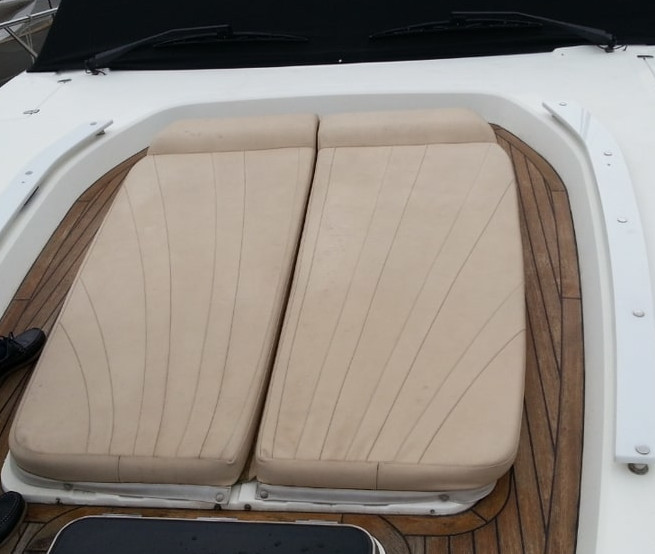 After …
The cushions were extended
so that comfort becomes the first priority.
THE RESULT – maximum comfort and extra space
on sundeck cushions.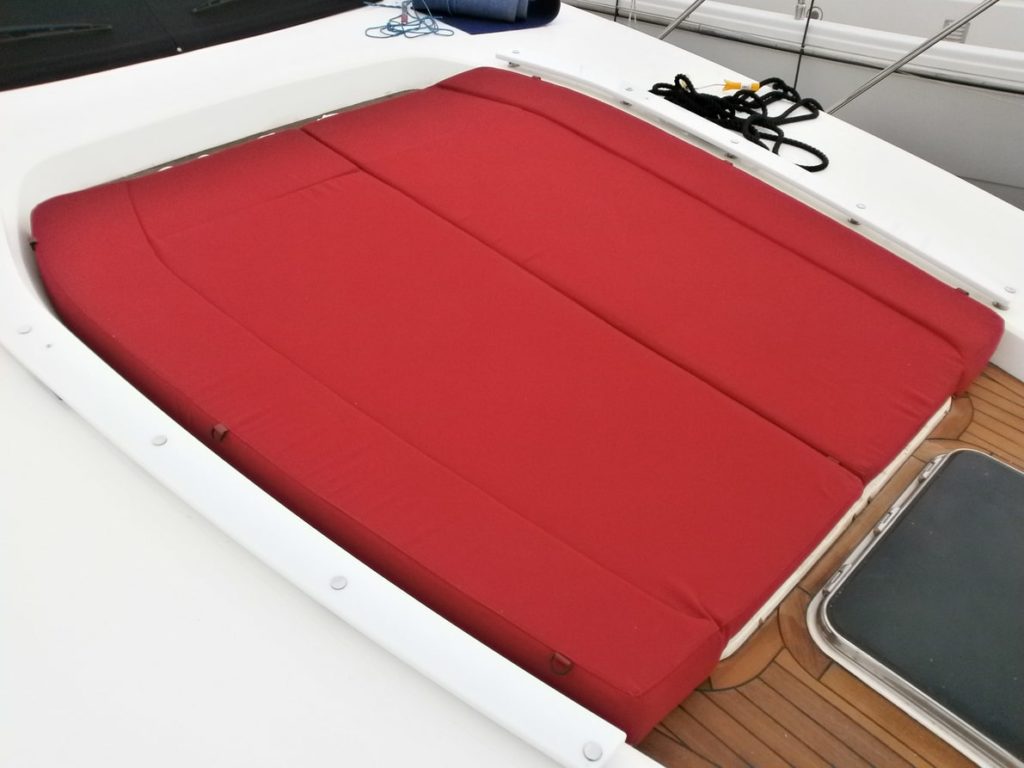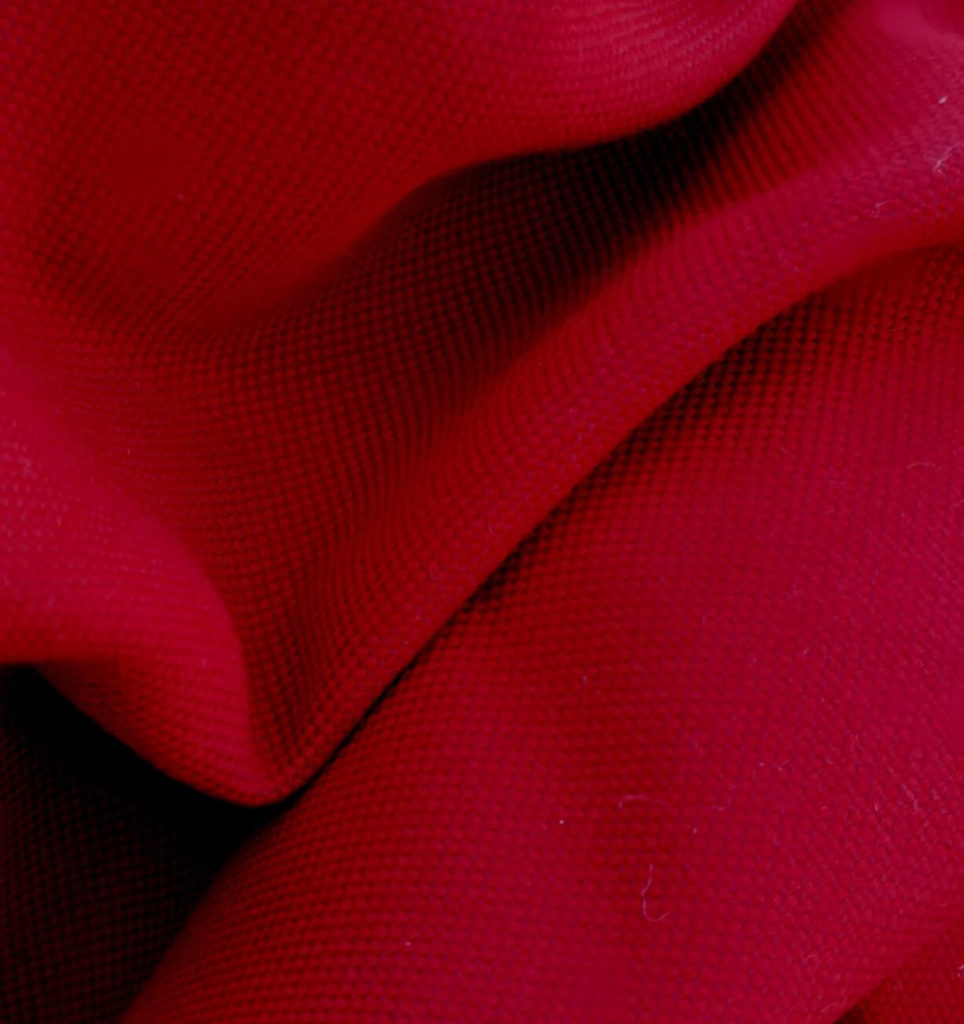 Be Bold! Go Red!
Sealine T-60 yacht has remained true to its origins by retaining the entrepreneurial spirit. Taking into consideration that this yacht owner is a very dynamic person, the colour red was a perfect match for this yacht makeover.
So in the initial design our design team decided that the original beige yacht cushions had to be replaced with modern, stylish Sunbrella® Red Pepper fabric. The main goal was to achieve a more modern and personalised look.
Dare to be different!
Details Create A Bigger Picture.
Yacht decor and unique details are very important in the process of restyling yacht upholstery.
That's why we visualise which elements, textures and patterns to use in the process of creating
to achieve a complete and unique look.
For the Sealine T-60 we created a warm welcome look by complimenting plenty of custom made pillows and charming yacht decor.
Always choose outstanding design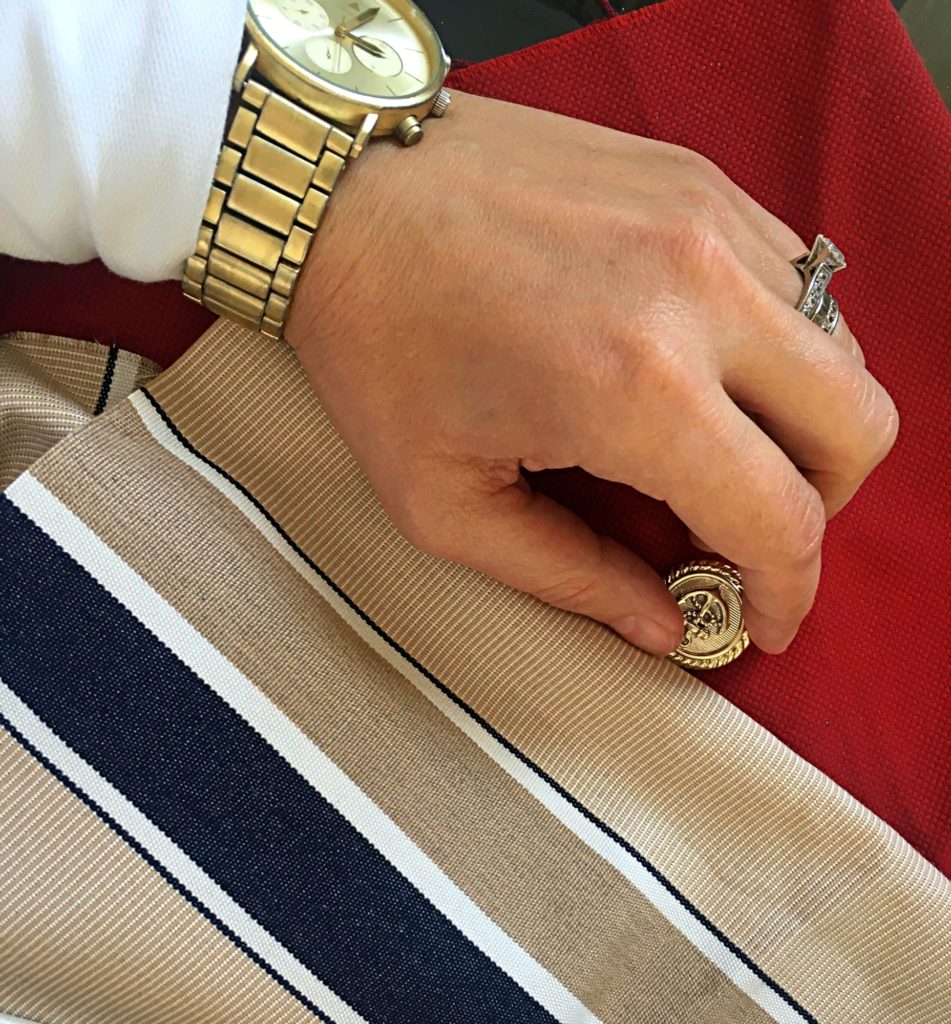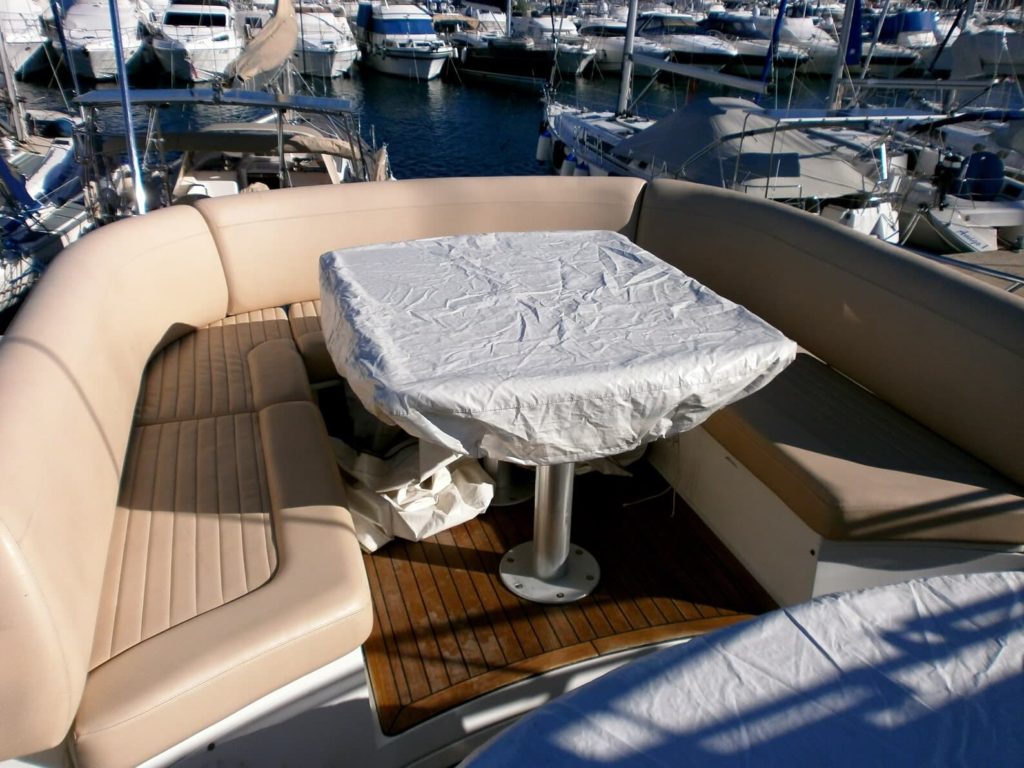 New Reupholstered Flybridge
Our goal at FREY was to attain an enjoyable yet luxurious atmosphere for the flybridge area with the use of Sunbrella® fabric and colour range for seating reupholstery.
For the true hedonists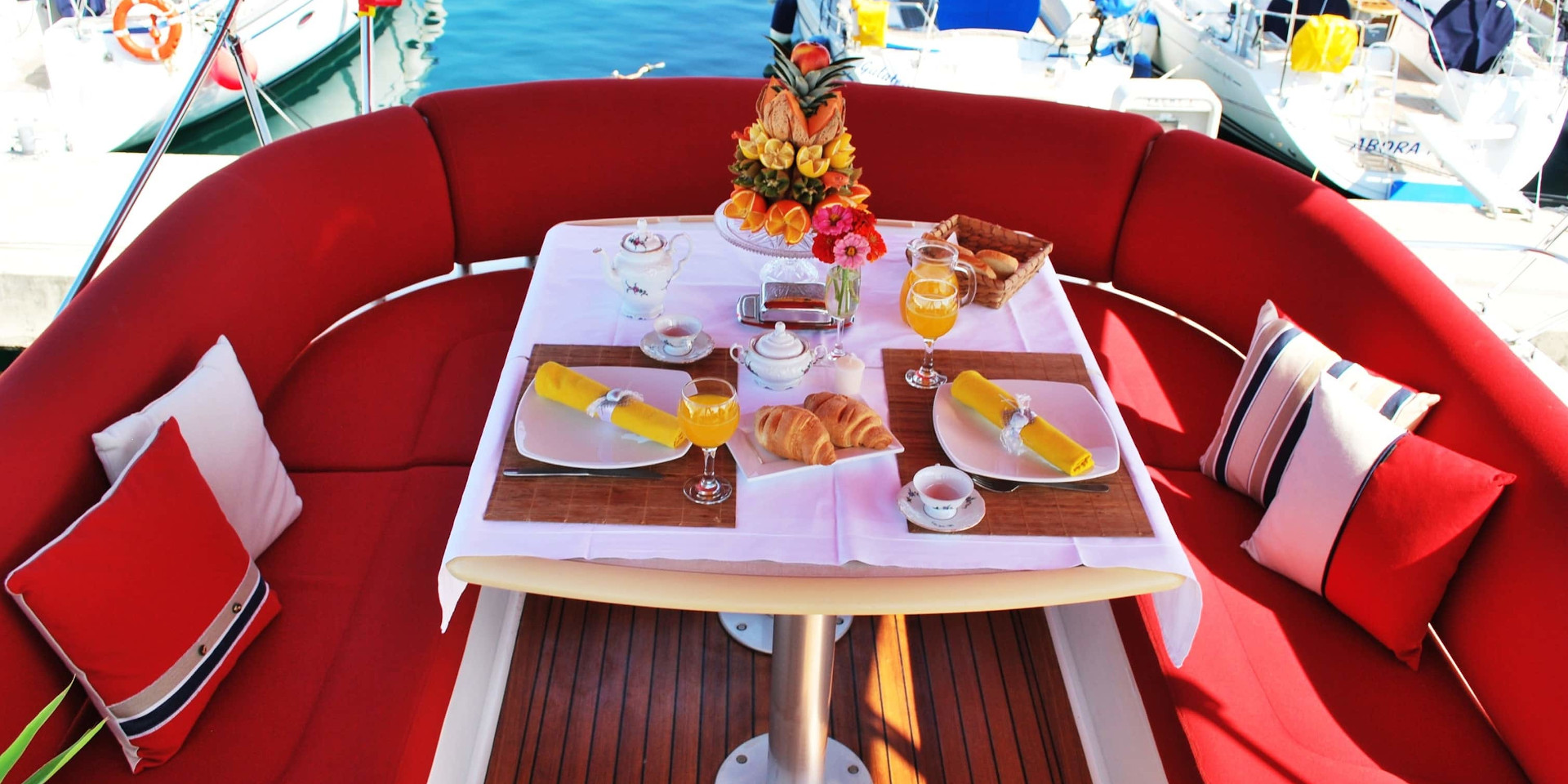 Newly Dressed Helm Seats
Sunbrella Cushions® Natte is a very soft and durable fabric. It is water repellent and since the complete exterior cushions of the Sealine yacht were to be covered with this fabric was the perfect choice. Overall it gave a very elegant and soft look to the yacht.
With 'wow' factor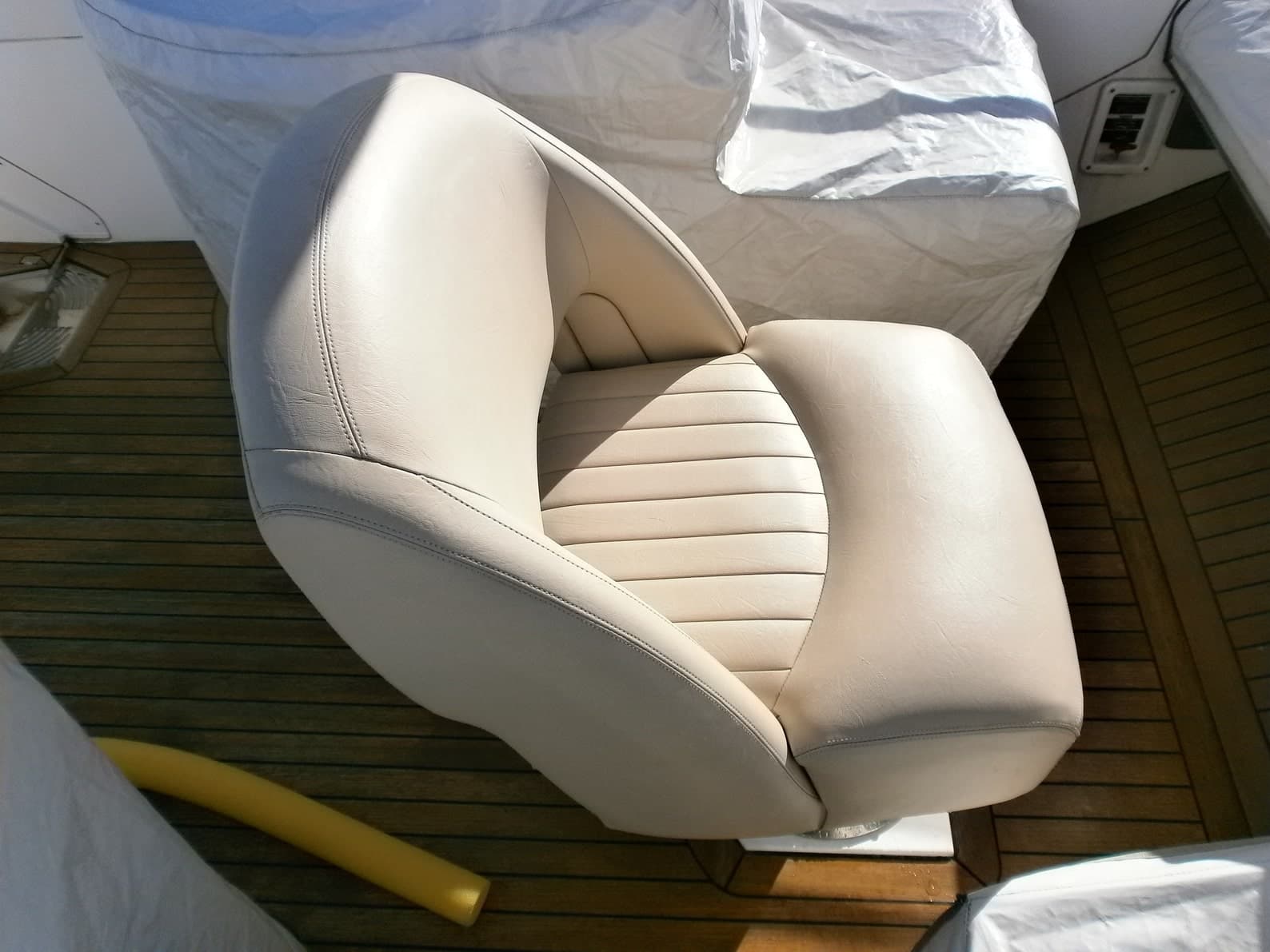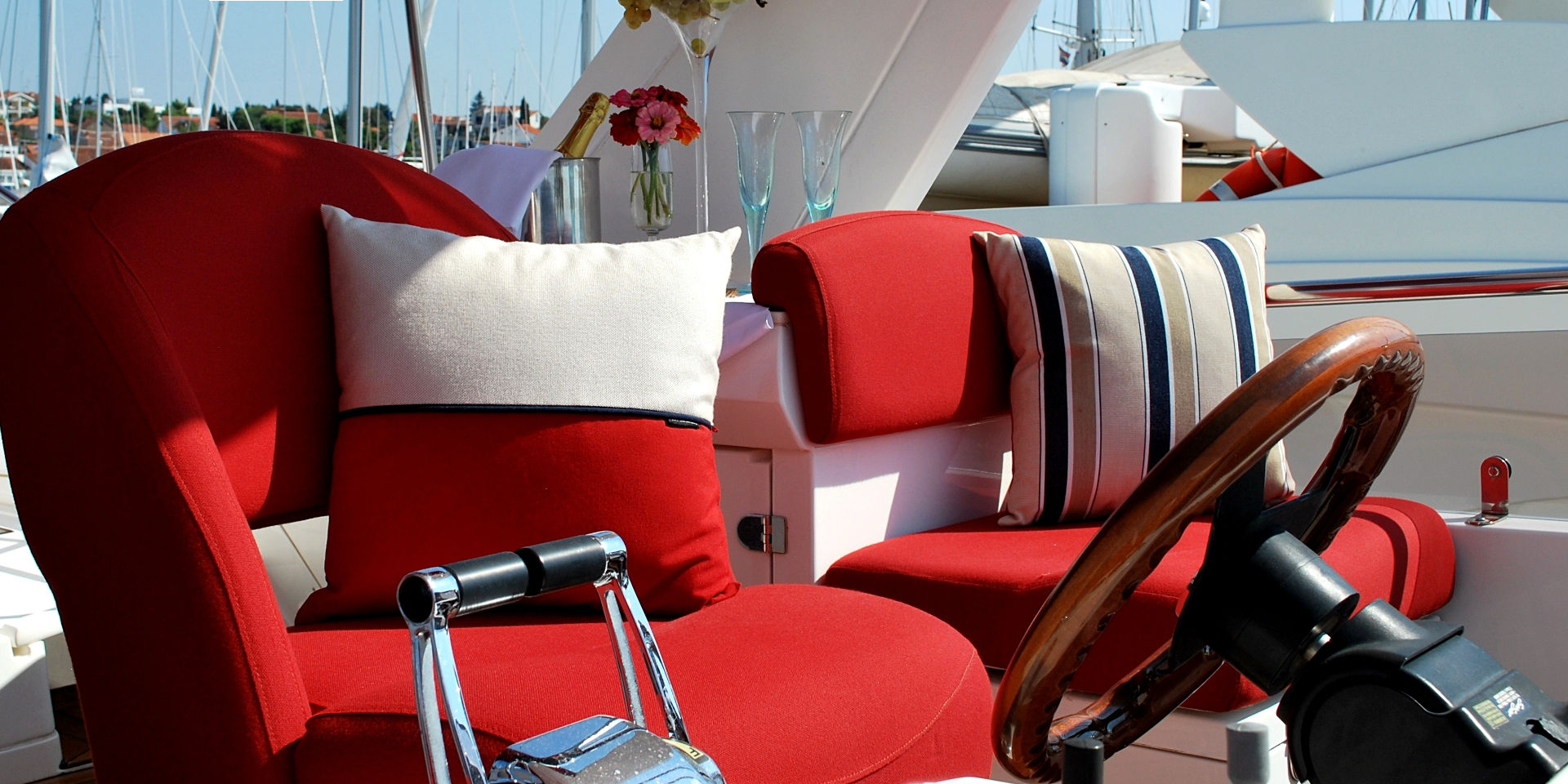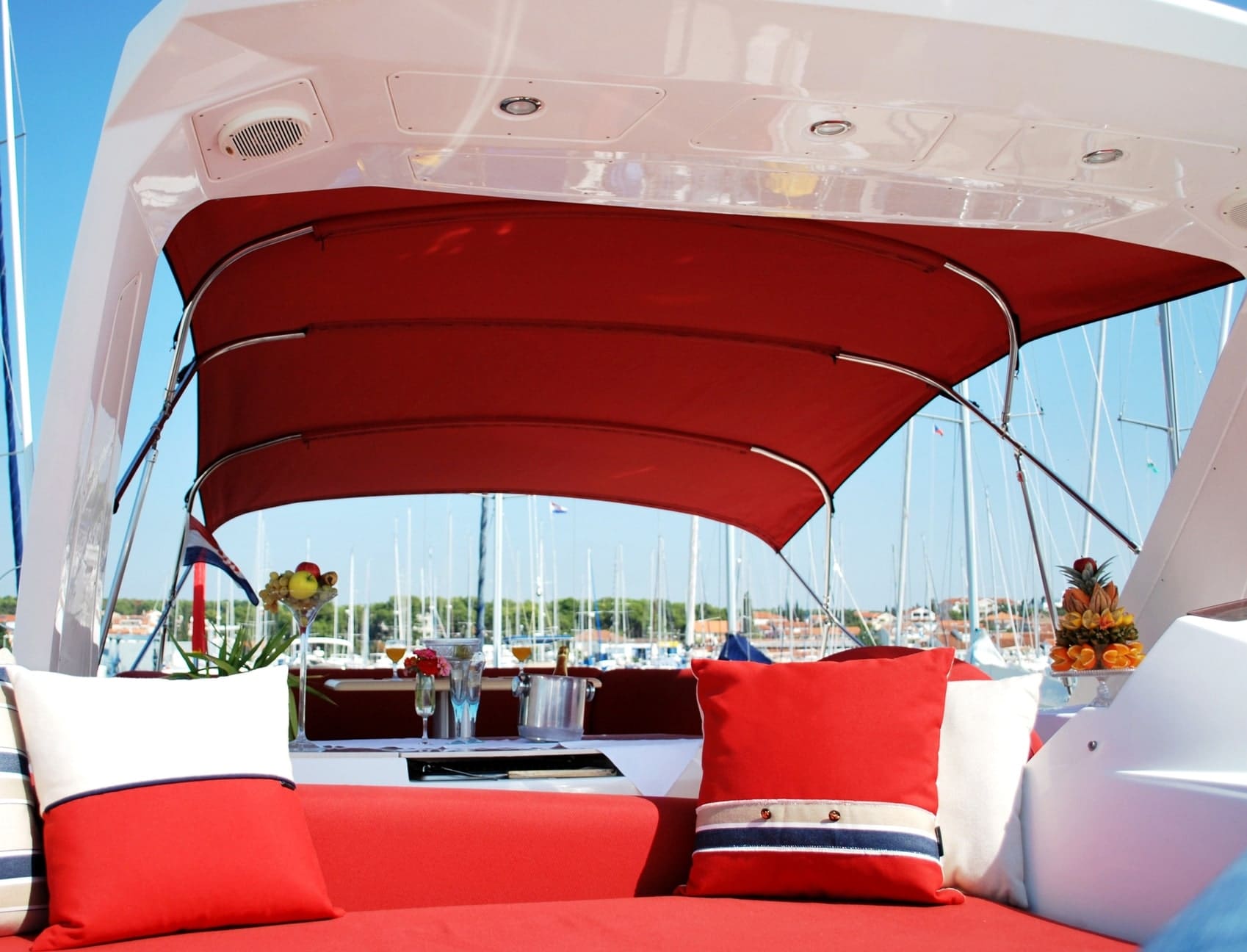 Bimini Top For Flybridge Of Sealine
To achieve the complete look we also manufactured a Bimini top for the flybridge area of the Sealine T-60. Now the complete flybridge is totally reupholstered, modern and new.
It simply becomes an ultimate comfort zone for everybody on this yacht – a chilling out zone for guests or great play area for kids.
A Personalised Yacht Is Always A Great Idea.
The best way to get effective and a quick way to freshen up a yacht interior or exterior is to add unique yacht decor. As the Sealine T-60 needed a modern look, we added custom made FREY LUXURY PILLOWS in plain red and a striped pattern to add class and elegance. This way we calm the entire surface and tone of red fabric and give interesting highlighted details through the stripes. The complete flybridge and yacht look very attractive.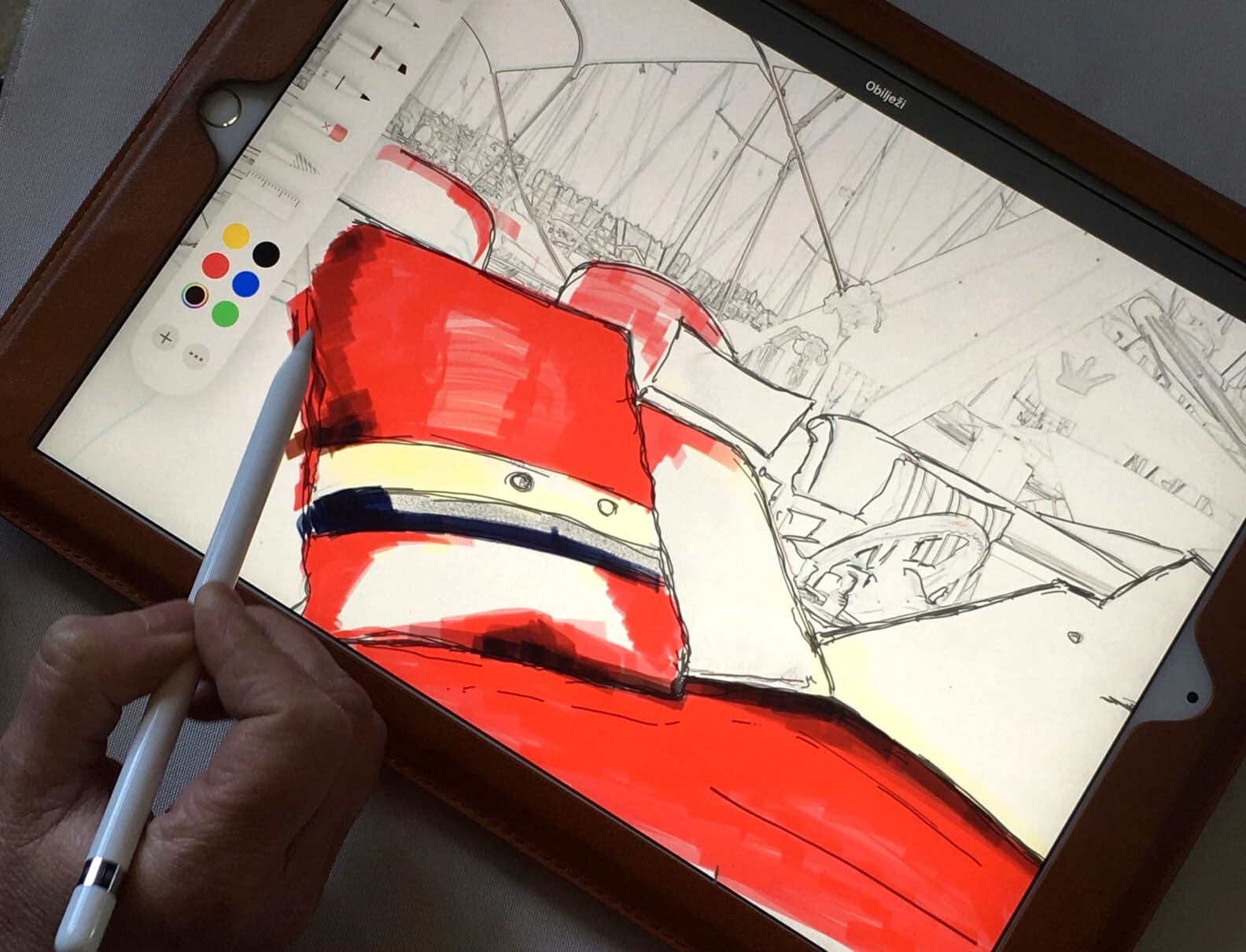 Moments on the SEALINE T-60 are now absolutely priceless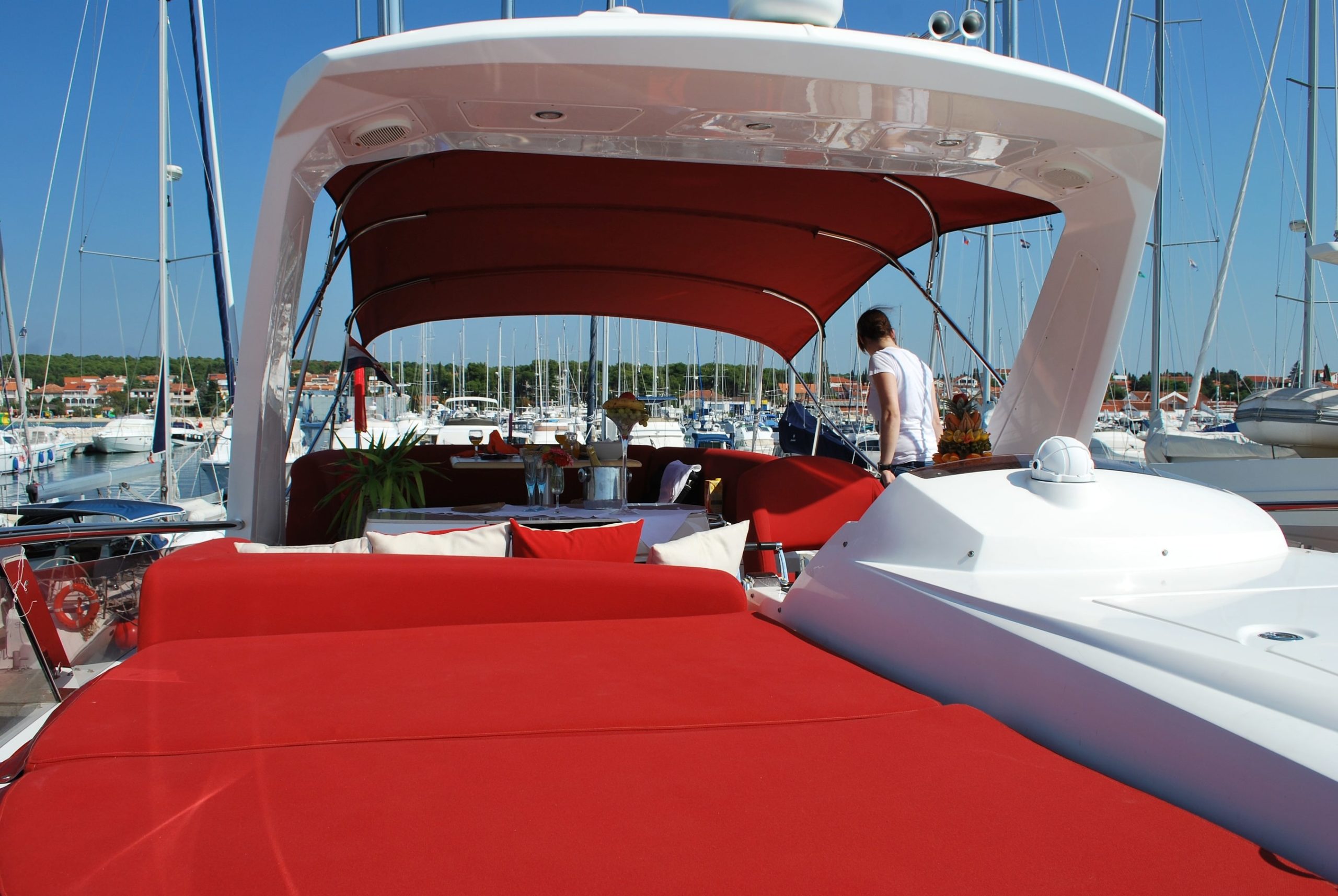 #Similar Projects